I wasn't sure if this was the place to put it, so feel free to move this, dear mod, if its not right! *hugs!*
I had fun with felt a few weeks ago! I claimed mama24boyz for felt bunting for her daughter's birthday party (which is an awesome rainbow theme! Love it!). I knew I had load of felt at home, and I was not disappointed, because the only color I didn't have on hand, was yellow! Yay for destashing!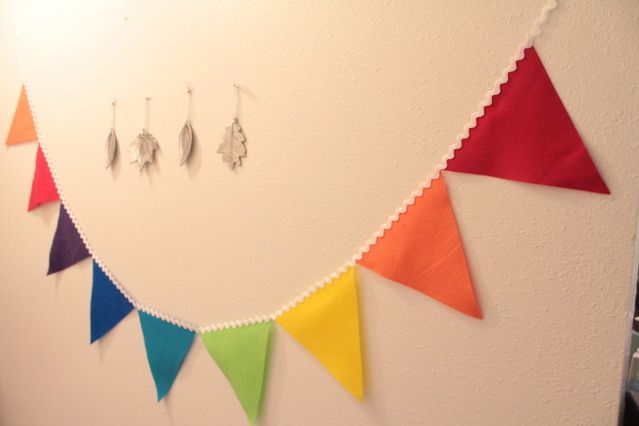 As mentioned, the triangles are made of felt, just the regular by-the-yard craft kind. I used an entire package of jumbo rick rack, and hot glued the felt onto it. When I was cutting these triangles, I didn't really have a plan of attack, and just cut out a bunch of each color. So after the first one was done, I had enough triangles already cut out to make a second one! So I ran to walmart, and got another package of rick rack (of course it was shorter than the one I got from Jo-Ann's, that's how they get ya!) and whipped up another one.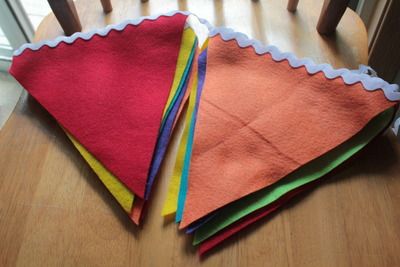 In my bunting research adventures, I stumbled onto a great tutorial on how to make a rainbow ruffly garland, and I instantly fell into love with it and had to make it as an extra to go along with the others.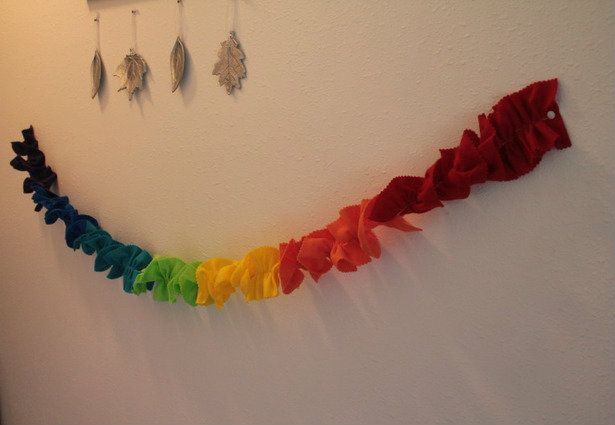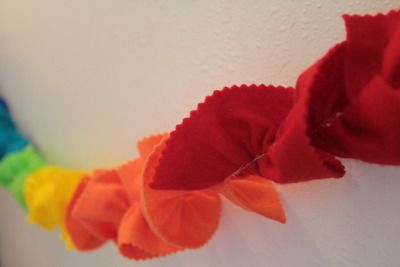 It was super easy, even for my extremely bad sewing skills.
The tutorial can be found here:
http://sweetlittlesmoothie.blogspot.com/2011/03/everythings-coming-up-rainbows.html
Thanks for looking!