I received yesterday! YAY YAY!
I got this lovely beauty from AmandaBL for my theme: "Trees".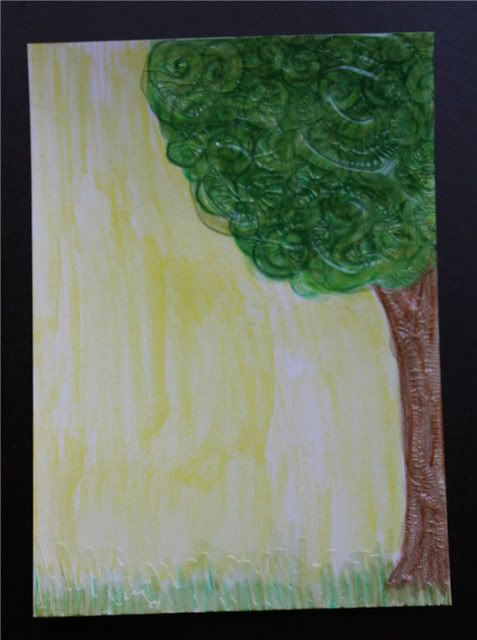 Its has so many textures! The tree is glossy and has these cool swirls imprinted into it!
and she sent me an extra, too!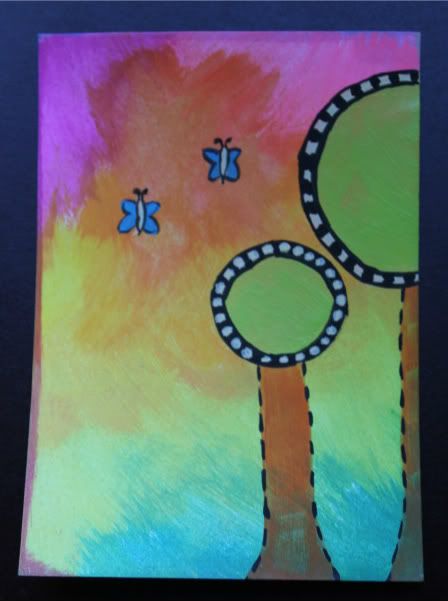 A pretty watercolor tree and butterflies!
And then I got this one from jmiller614 for my theme: "Vikings".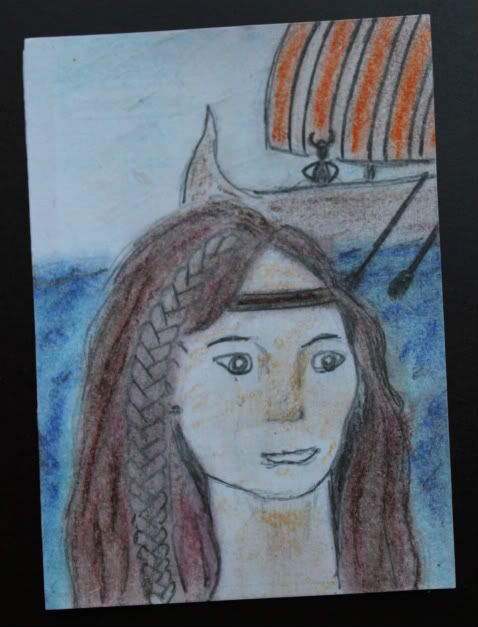 Its titled "Viking Woman as men go to explore". She did a wonderful job on this hand drawn ATC.
Thanks for the wonderful cards, ladies!