I just received my first ever ATC today! (not to mention my first ever swap item as well! woot!) And not only did I get one ATC, but TWO from jmiller614. She chose my Final Fantasy theme, and made me a pirate one was well.
And now, PICTURES!!!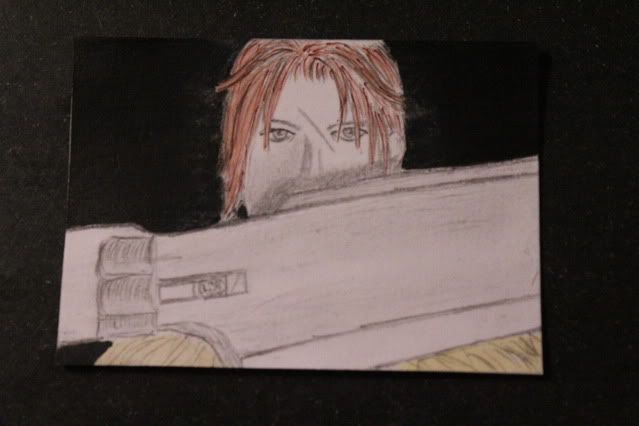 Here is the final fantasy one. Its is beautifully hand-drawn. I picked this theme for my husband and he took it and said "Oh, Final Fantasy 8!" Needless to say, he likes it.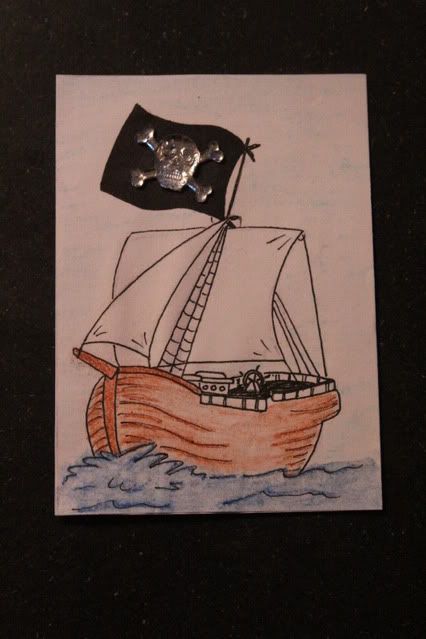 And here is my super awesome pirate theme. She did such an amazing job on this drawn pirate ship! It is so cool! And she blinged it up, too! I love me some bling!
jmiller614, I love them! Thank you for my first ATC's!!!