I recently just finished up the Hair Accessories Swap, and my last partner had on her wish list a set of hair falls. I had no clue what she was talking about. Hair falls? I had never heard of it before. After some craftster investigation I figured out I could probably whip of a set of these.
I got two skeins of chunky yarn. The black/white one is Jo-Ann Sensations It's A Wrap Yarn, and I unfortunately don't remember what the purple one was called, but that it was a wool roving yarn. I looped them around elastic in groups.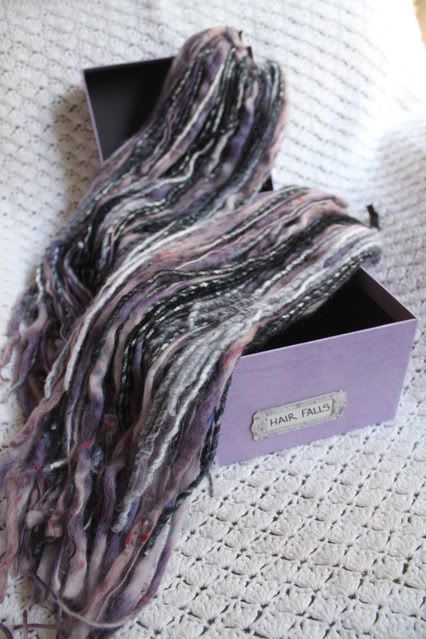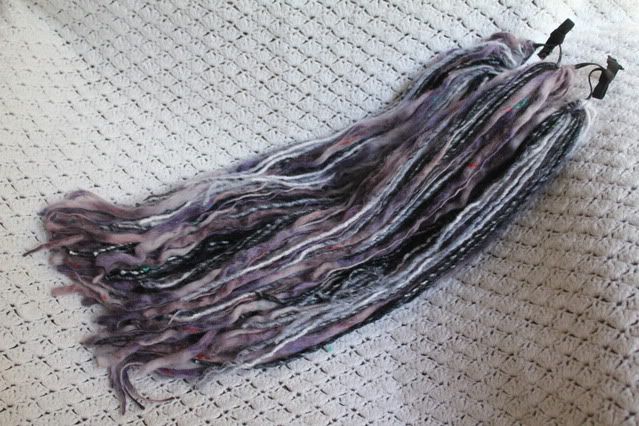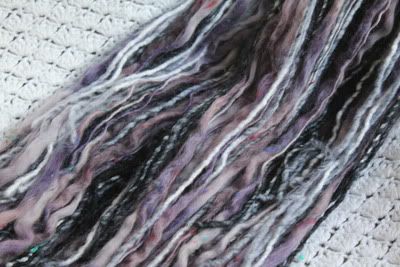 It reminds me of faerie hair!
Thanks for looking!