It was my nephew's 6th birthday party today. Along w/ a cake, I also made him two shirts w/ a couple of his favorite subjects on them. I did the freezer paper method of stenciling. The first that I made was Spiderman, using a pictures I found on the interwebs.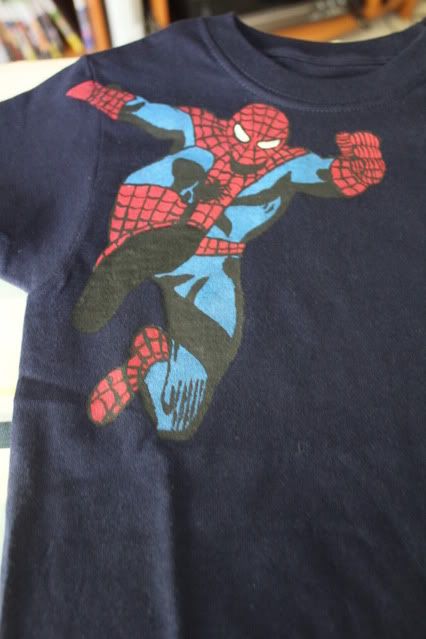 I unfortunately didn't take any progress shots of this one. I did three layers of stenciling. I did the red first, then blue, then black. I added in the details (including all the spiderwebs) by hand w/ a paint brush.
I did, thankfully, get progress shots of the Mario shirt. For the Mario shirt, I had Mario coming out of a warp pipe from the bottom of the shirt. I, again, found my images online.
I started w/ the pipe.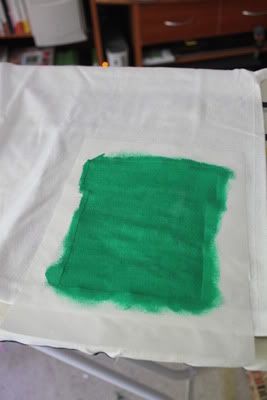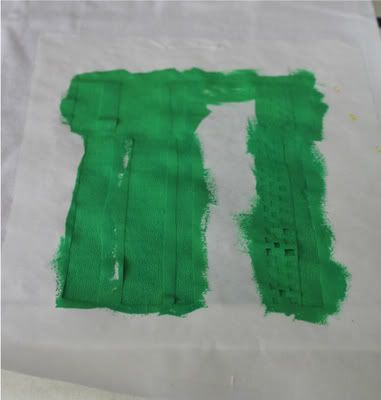 So the first layer was regular green and the second layer of stenciling was a lighter green for shading.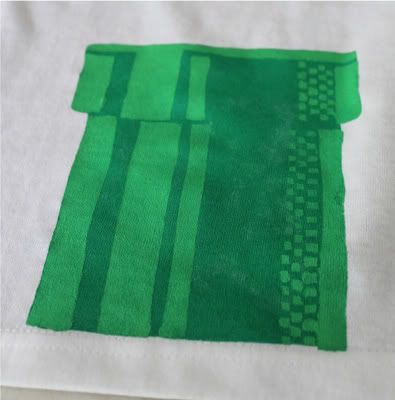 Here is what it looked like w/ the two colors.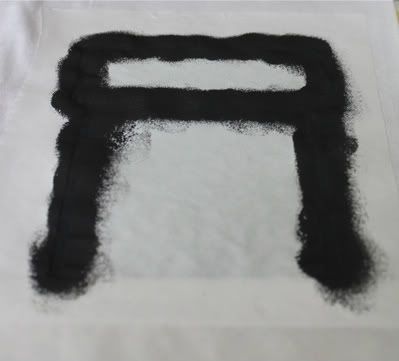 Next I put on the black outlines. Afterwards, I cleaned it up a bit w/ the stenciling. The layers get a little messy when they are applied on top of each other, but they are easily fixed.
Next was mario! I didn't really have a clear way of adding the layers. I kinda just cut out the layers as I thought fit, and not in certain blocks of colors like I normally do.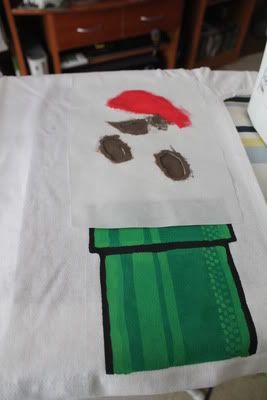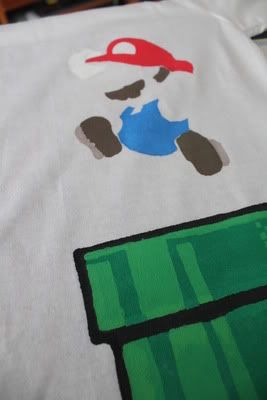 I started out w/ Mario's hat, boots, mustache and side burn. Next was the white on his hat, his top white glove, overalls, and the soles of his boots.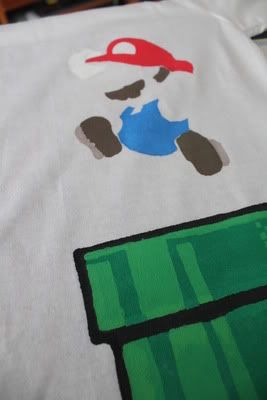 Then I added his mouth, shirt, and buttons. The next layer was the M on his hat, his skin, and the bottom glove.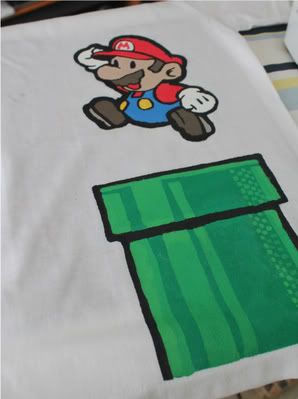 I then did a stencil for the thick layer of black that went all the way around Mario, and I didn't take a picture of that step. Afterwards, I added the rest of the black details on Mario's body by hand and cleaned up any of the areas that needed cleaning up.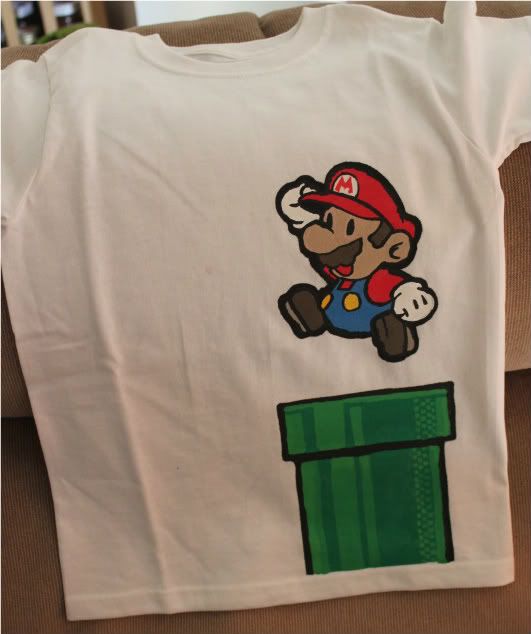 TADA! Mario shirt! (yes, I did hum the Mario theme song to myself as I made this.)
Thanks for looking!