Yesterday I got my swap package from BirdBones, and we did a personal swap as well as the One Tiny Stuffie Round 6. I wanted to give it the attention it deserves, so I am posting it here.
First off, it is AWESOME! For our personal swap she made me a monster book cover that I've been oogling.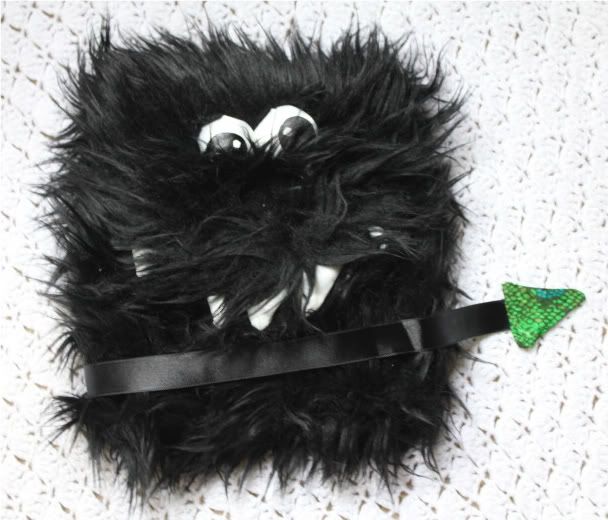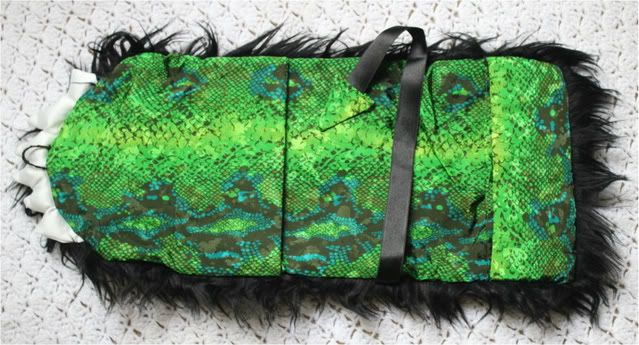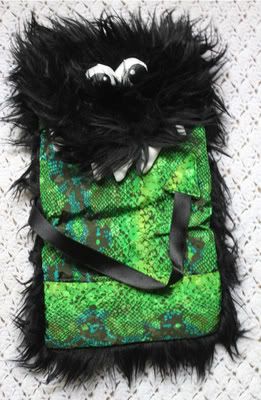 Isn't it awesome!!! I Friggin' love it!
And chocolate from Germany, to boot! (Disregard the open package. I broke into it last night. Mmmmmmm)