I tried my hand w/ Fimo clay for my swap partner in the Video Game Swap. She requested stitch markers for knitting. What nerd is complete without a set of nerdy stitch markers for nerdy knitty? Well she is definitely complete now!
Ocarinas from Zelda and Mushrooms from Mario!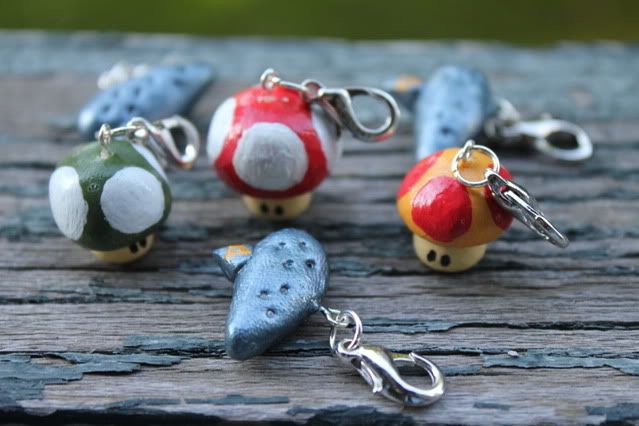 The ocarinas ended up having a lot of fingerprint ridges, and I wasn't sure what to do with that. I guess I could have sanded them down, but I didn't, since they were so small. I painted them w/ regular acrylic paint and added a clear coat to them afterwards.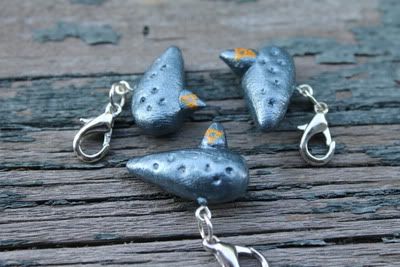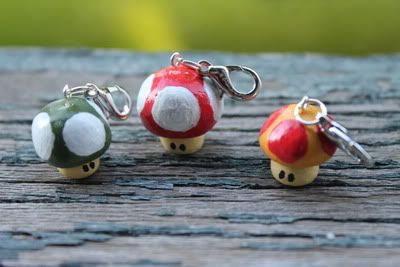 Thanks for looking!