Hehe that's an awesomely tacky card! Great job! What a fun theme!
I received a couple ATC's this weekend.
First from jmiller614 (our wonderful organizer) for my wine theme.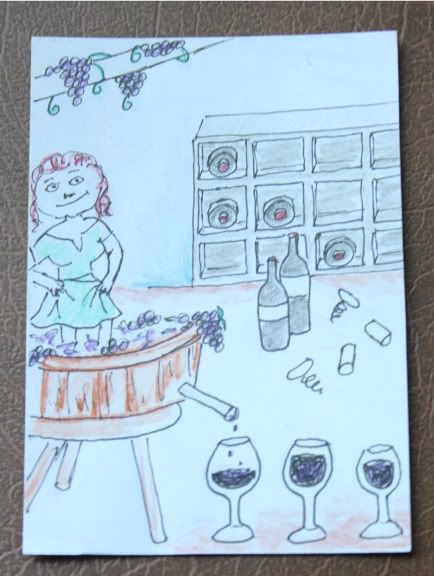 The camera washed it out a little, but it is super cute drawn card! Right from the bucket to the glass! Mmmm, wine. In the process of trying to get pregnant, I'm really starting to miss wine. My husband and I have started to really enjoy it, and he finds wine all so fascinating.
And from zkatom for my Katamari Dymacy theme: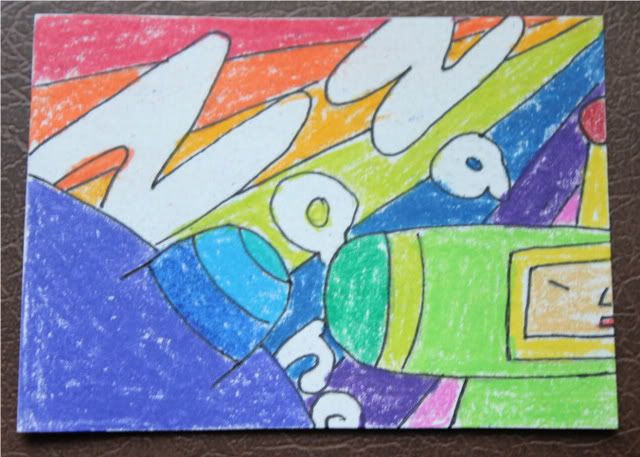 Na na na na na na na na na na na na na na! Its freaking awesome! The game is just as colorful in real life as well. Great job on it this, its awesome!
Thanks for the wonderful cards, ladies!