That's awful about they envelope! The post office really did a number on it! Sad!!!
I received not one, but TWO ATC's from Mountains and Clouds. They are my first for this swap for September, YAY YAY!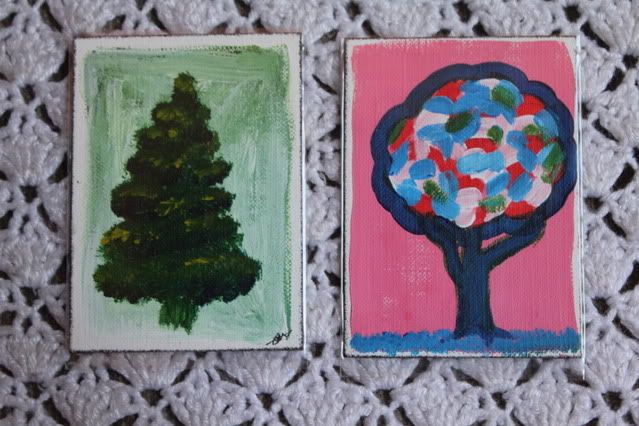 TADA! Look at my beautiful trees! They are entitled "Christmas in July" and "Tree on Pink" and they are done in acrylics. Beautiful work!