I received last night, and I will post pictures of my lovely stuffie tonight.
Da da da DAAAAA! Now presenting . . . my package from mightyminniemouse!!!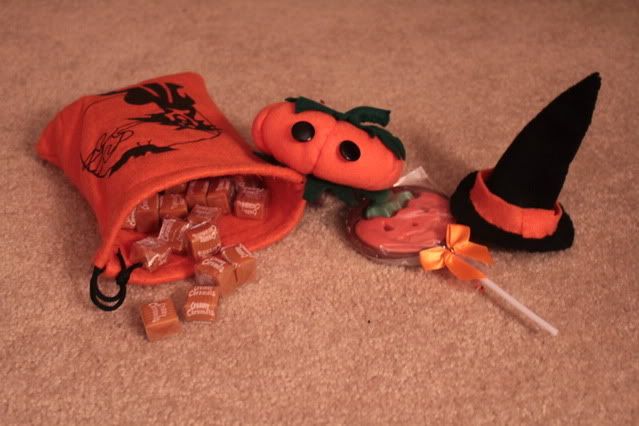 A felt bag with caramels, a chocolate sucker and my super awesome pumpkin stuffie with witch hat!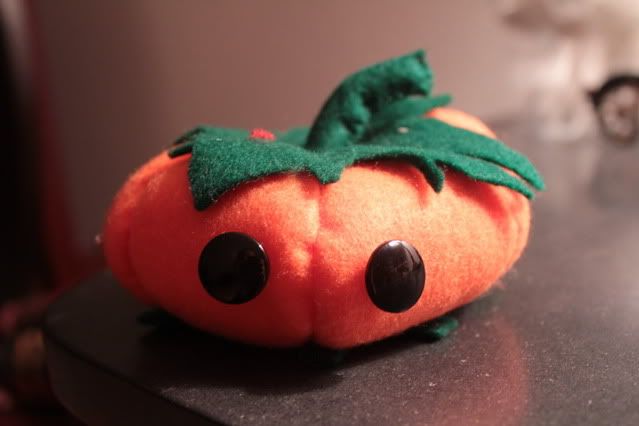 Meet my new little pumpkin friend! Isn't he cute?!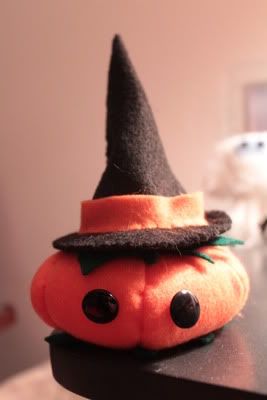 And mightyminniemouse knew it was going to be halloween when I got him (because she's psychic) and sent along a halloween costume for him.
Thanks so much, mightyminniemouse! I love him!