I received some lovely cards today!
From Mod35TBabe for Artists Choice: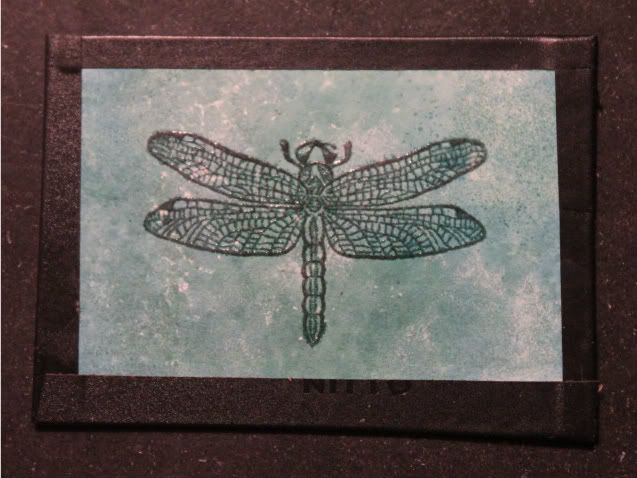 A stamped and embossed dragonfly on a really pretty background.
From RobinPich for Harry Potter ABCs: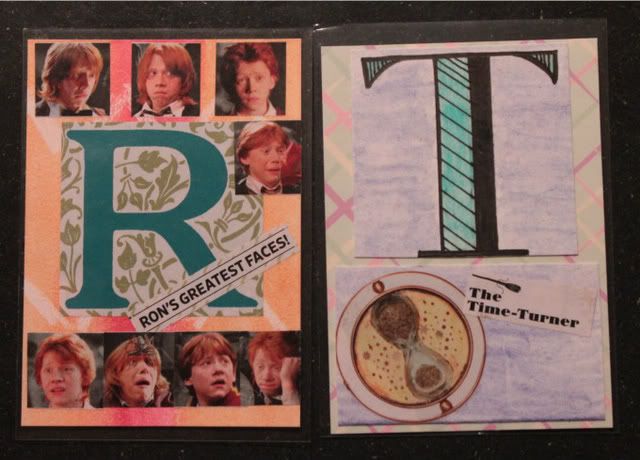 T is for Time Turner and R is for the faces of Ron! Aren't they cool!
And a personal swap from Brackish Potato that I thought I'd share with you all. She sent me a dragon and one for my Harry Potter ABCs: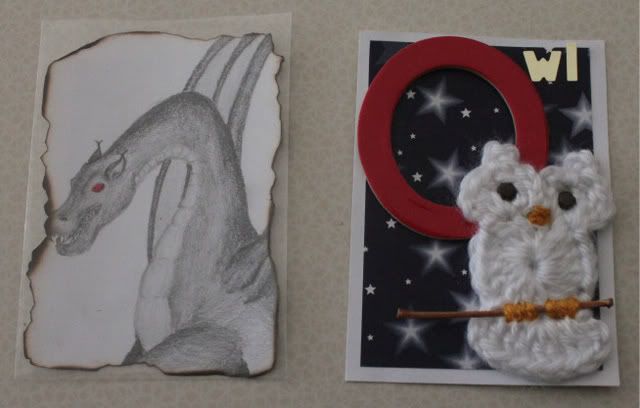 I love the burned edges on the dragon card and its so well drawn! And look at the crocheted owl! How cool!!!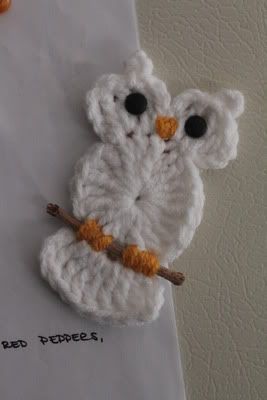 And a extra! An owl magnet since the owl got too big to fit on an ATC. Yay!
Thanks for all the wonderful ATCs, ladies!