I received some ATC's! YAY YAY!
First, from Mrs.LindsayLoo for my viking theme. Its called "If Wob (my friend) was a viking".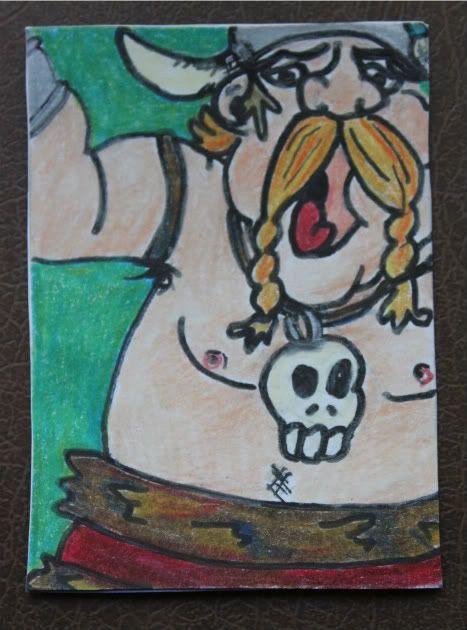 She loved it so much she even made it her profile. I can't blame her, its brilliant!
And from JillHogan for my cheese theme. Its called "I <3 cheese" which I wholeheartedly agree.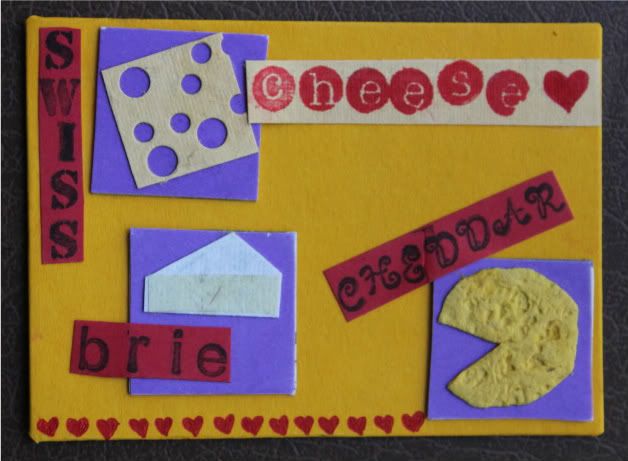 Mmmm cheese! She even got my favorite (and middle name) on there as well, BRIE!!!! And you are correct, Jill, it does look quite realistic. I'm longing for a cracker right now. I love all the different fonts!
And finally, a personal swap w/ Gozer that was too cool to not share. Its for my pickle theme (why I chose a pickle theme, I will never know, I just like the looks of them, but not the taste. Bleck!)
Its SUPER PICKLE! Da da da DA!!!! He is a cool layered pickle, and raised off the card. He has a look on his face that means business.
Thanks for the wonderful cards, ladies!!!