I made my nephew a ton of super hero peg people a few years ago. He was carrying them around along with some comic books this summer so I asked if he wanted more for his birthday. He said YES! So, off to work I went! Each peg person is painted with acrylic paint and then a spray clear coat to seal.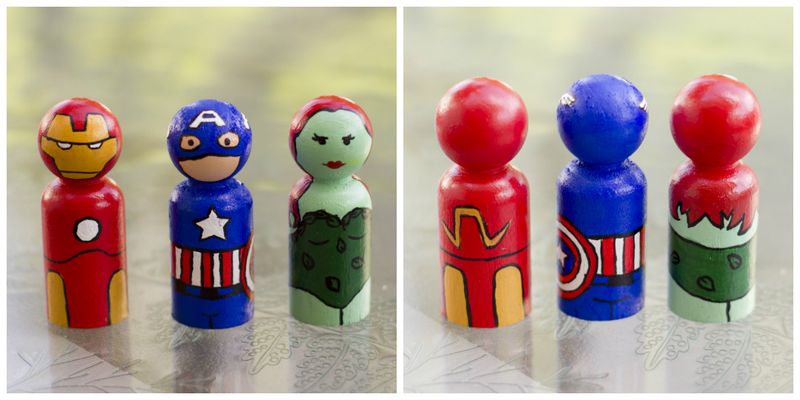 Ironman, Captain America, and Poison Ivy!
Batman, Cat Woman, and Thanos!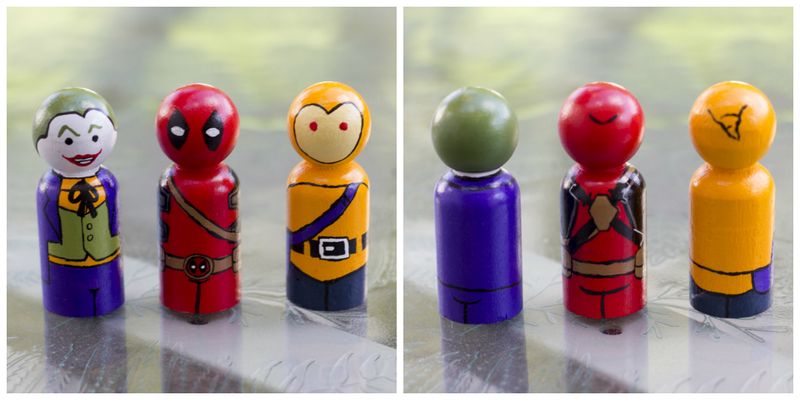 The Joker, Deadpool, and Hob Goblin!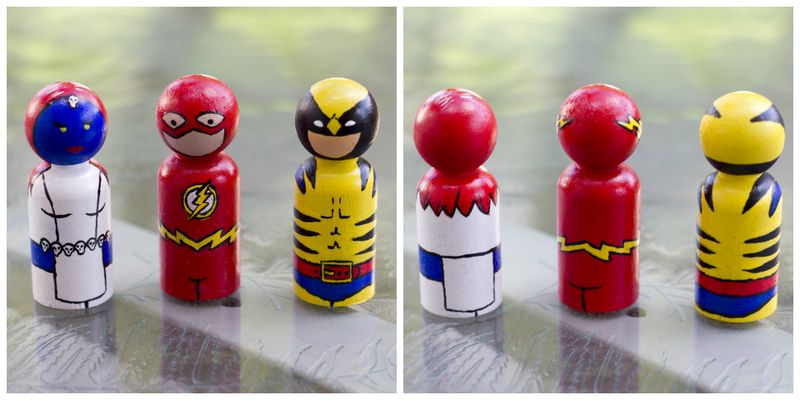 Mystique, The Flash, and Wolverine!
I wasn't sure if he had room in his other box for more, so I decoupaged a new one for him with comic book pages.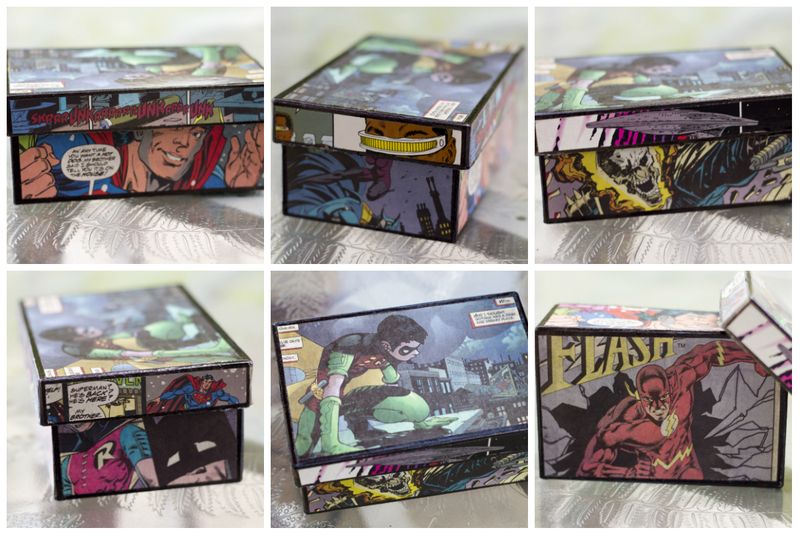 Thanks for looking!