my soap is curing right now so I have to wait till that process is done so I can wrap them and take pictures! I milk the goats too!

You milk the goats, too!! How cool!?! I would be so lucky to get some soap!
Here is my offering:
I bought the tote, but I stenciled on the design with fabric paint using freezer paper. The design is one I found online. I glued on a bow to make it s little more cutesy.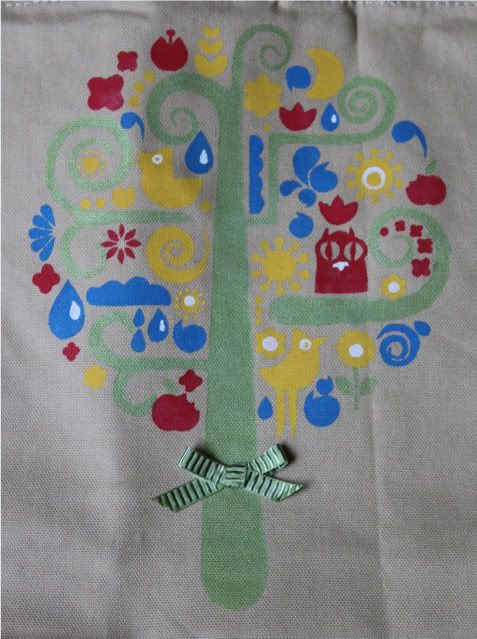 Here is a closer look at the design. The green is a little shimmery.
Hope you all like it!