Hiya everyone! I participated in the One Smallish Stuffie w/ a Function swap, and this is one of the stuffies I sent my swap partner, goldfishpollywog.
Meet Paploo, the Ewok from Endor.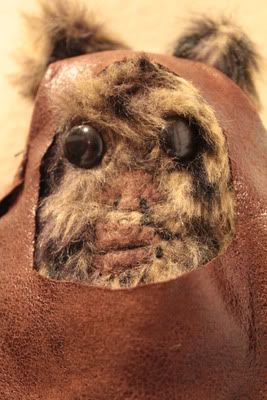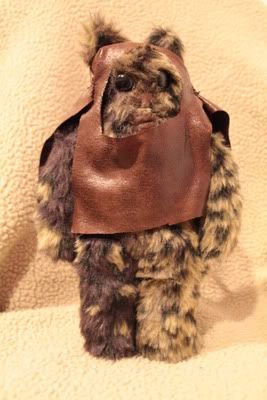 This little guy is made of fake fur. His eyes are buttons, and his nose and mouth are felt, with a little batting underneath. He is stuffed with pollyfil.
His function, you ask?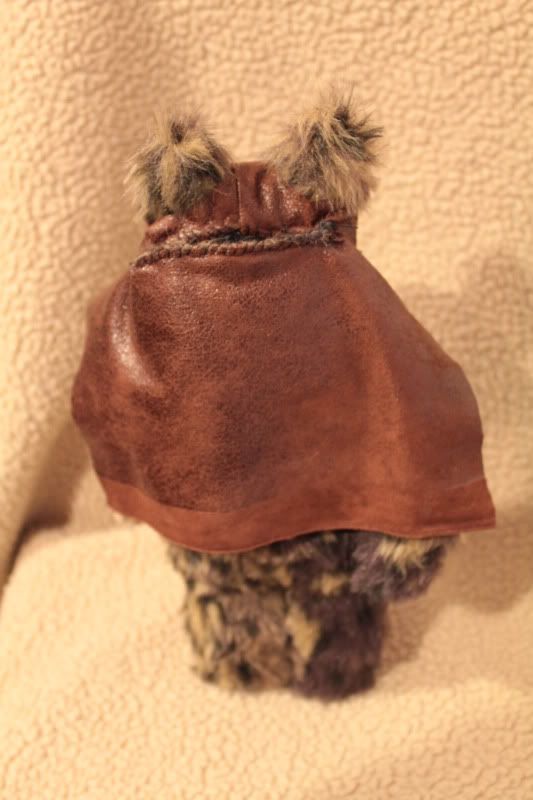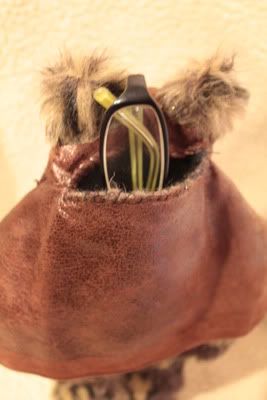 He has a glasses cased sewed inside him so your glasses can be folded up and stored inside!
And here is with his description card as well. Its kinda small to read, but it says: "Hi! Meet Paploo, your friendly Ewok from Endor. He is your new guardian of unattended eye wear. He will fiercely defend and protect your glasses from Stormtropper hands. The only reward he seeks in engaging in such a mighty endevour is an occasional hug. He is quite snuggly!" Its funny that the stuffie turned out cuter than my little doodle of him! hehe
Thanks for looking! ^_^