First off, a very special THANK YOU to barbolot for the tutorial on how to make these flowers. I've been goo-goo-eyed for these flowers when I saw them on etsy. I even bought some for all my bridesmaids and myself for my wedding. And now with that tute, I can make my very own, and I did!
Here is the tute:
http://www.craftster.org/forum/index.php?topic=318808.0
And here is what I made for my swap partner for the Hair Accessories Swap.
I had my lovely little sister model them for me so I could get better shots of them.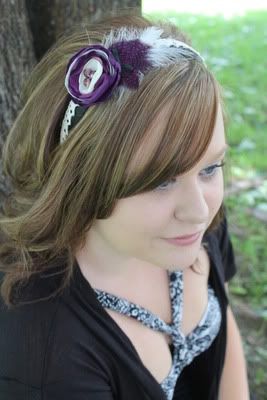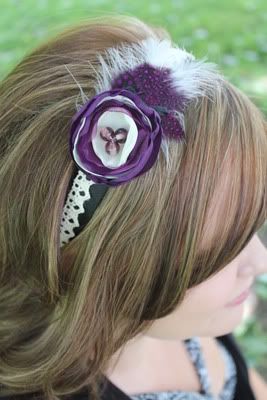 JoAnn's sells lovely satin headbands in different colors. I attached some vintagy looking lace first, and then the feathers (again, from JoAnn's) and then the flower. And TADA! Headband! My sister loved it so much she almost didn't give it up. I made her a promise to make her one in yellow and black.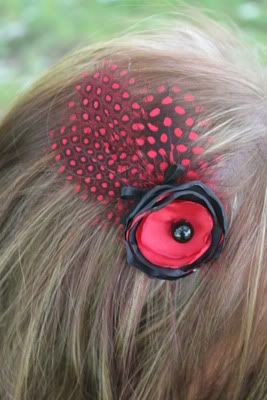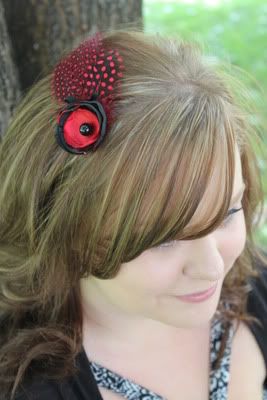 Another flower and feathers, but this time applied to a metal chip. I added a bow for a little more interest.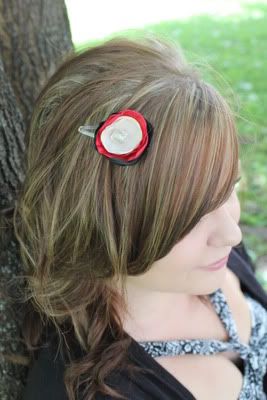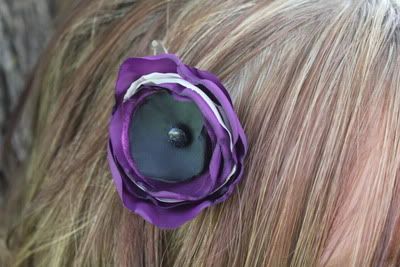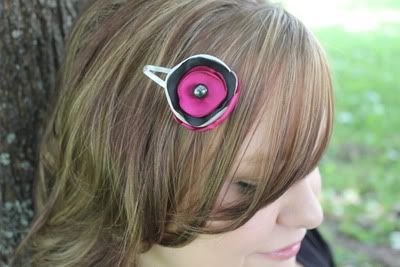 And more flower clips sans feathers all on metal chips.
Here is the whole package together.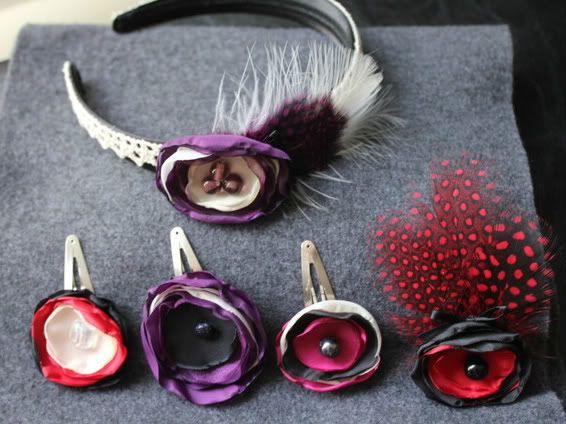 Thanks for looking!