I have received some amazing cards lately! This will be the first installment, and more to come tonight. hehe
From AmandaBL for my E theme: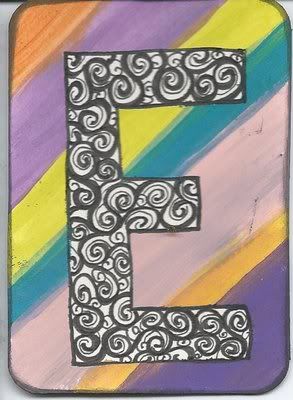 Such wonderful colors! And I love the swirlies inside the E! So pretty!
From jmiller614 for my Non-Curse Words theme: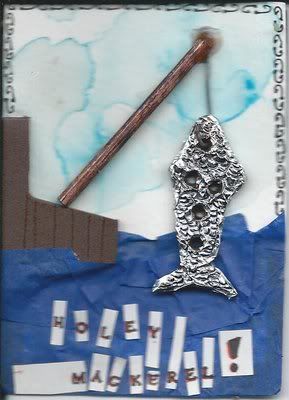 Holy mackerel its a mackerel! I looks like my scanner had a hard time focusing on it. I love that she used all sorts of different stuff on there, a stick, tissue paper, tin foil! My hubby noticed that there was fish hooks going along the border. Super cool!
From michelleandbean for my fireworks theme: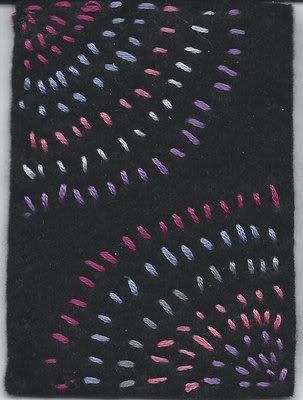 Beautiful embroidered fireworks!
Thanks, ladies, for the awesome cards! I received some more today and on Monday that I need to post still. I promise to do so later tonight.