Man, I've been slacking! I've been meaning to post pictures of a couple items of a swap package I sent off, and I'm finally getting to it! I made this for my partner, goldfishpollywog, in the One Smallish Stuffie with a Function swap!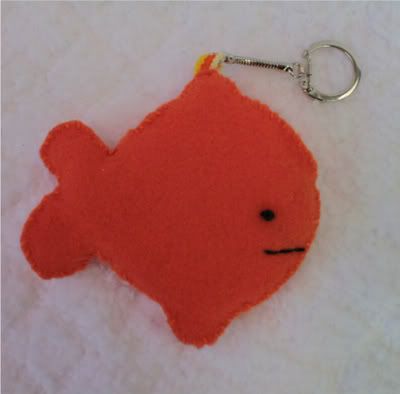 A cute little gold fish, that was inspired by her pintrest.
Its function?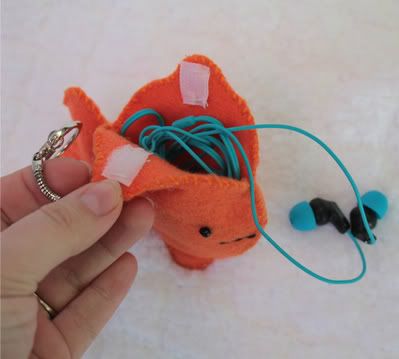 It has a built in pouch inside to store ear buds and has a little velcro on top to help keep it closed. The gold fish is made out of felt, filled with batting, and all hand stitched.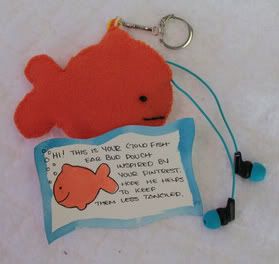 And with its little tag I made to go with.
Thanks for looking!