FINALLY posting some pictures of ATCs I got this week!
From dewshinesdopp for my wings theme: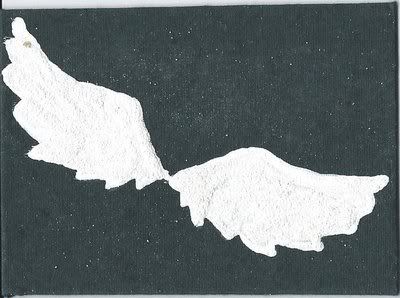 Beautifully sparklie wings! I love 'em!
From jennden for my trees theme: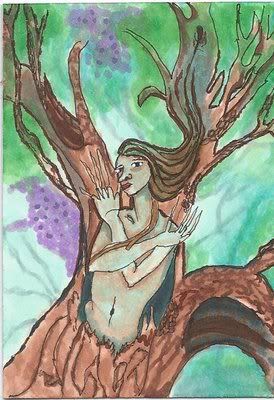 omg, this is so amazing! I want to stare at it forever! The background is even amazing!
And from kwality570 for my E them (and sent me an extra J, as well):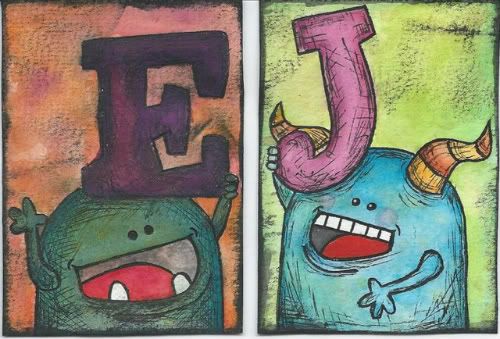 I can so never get enough of kwality's monsters! These are gonna be a great addition for the frame I'm working on!
Thanks for the amazing cards, ladies!