I got home from work today and opened my mailbox to find four envelopes today! Not only did I get some from this swap, but also from my angels for the October and September swap! So, those ones are in their perspective galleries as well.
From ThreadOrYarn for my COMPOGNO theme: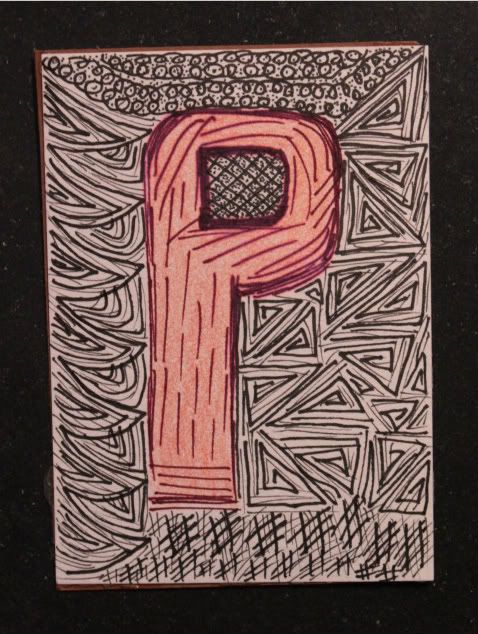 Its like a zentangle letter! How cool!!!
From Ysmeine for my COMPOGNO theme: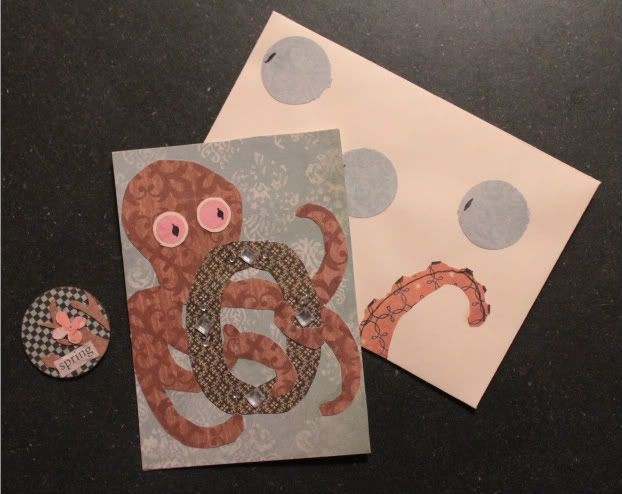 Octopus treasure! It came in a super cute little envelope with tentacles and there was also this cute little scrappy circle. The back of the circle has a bird on it. I love all the different patterned papers that she used on my card!
And from RobinPich for my COMPOGNO theme (she also angeled for me for september, and one of them are for that):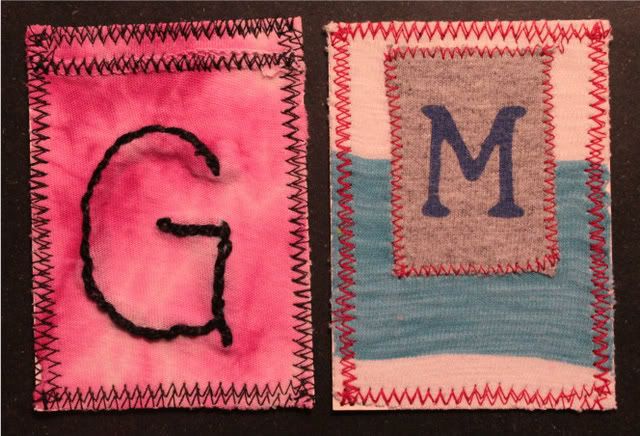 YAY YAY! I've been pining for one of her sewn ones, and I got two!! Yay yay! My last name is sure coming along!
Thank you for all the lovely cards, ladies!