I received from the ever fabulous Noooitaremybirthday yesterday and omg is it awesome!! She said she went with my lush and green theme, and my forest critters theme. Take a look!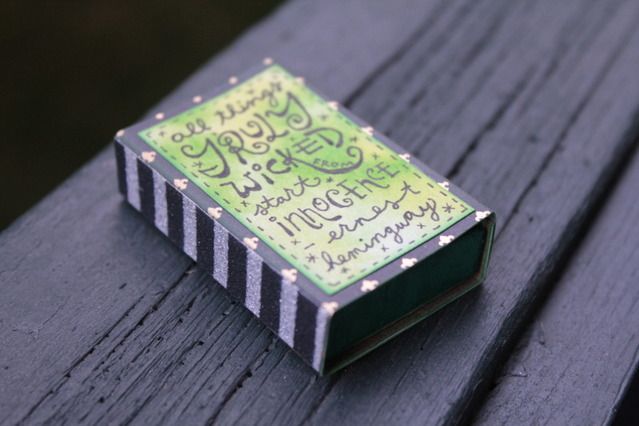 "All things truly wicked start from innocence" - Ernest Hemingway. Love the quote, it is wickedly perfect! The sides of the box are glittery stripes. I LOVE b&w stripes, something I don't think I told her.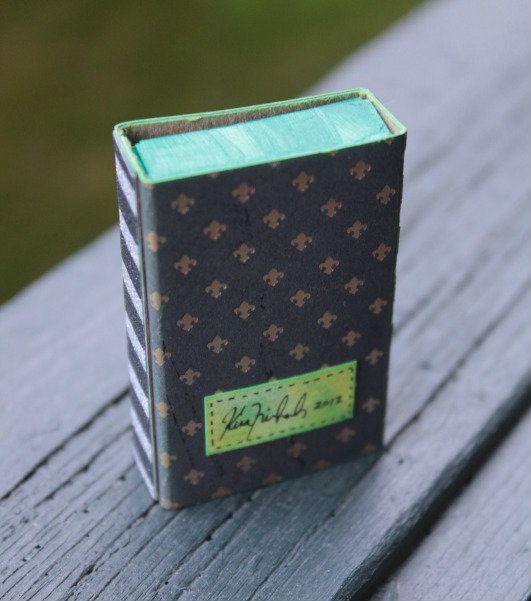 The back!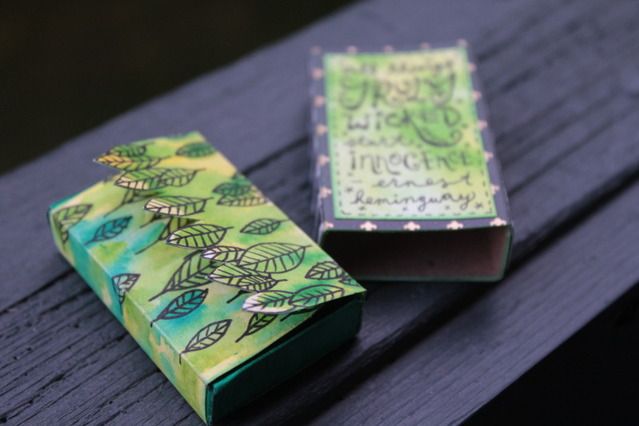 Pull out the box and you have this wonderful watercolor leaf wrapped drawer. It is so pretty!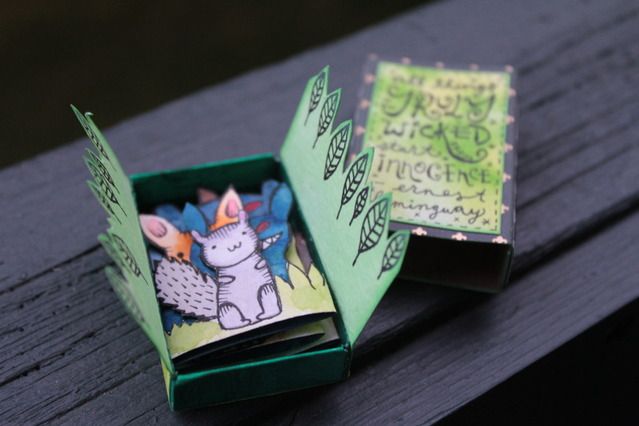 Pull the papers aside and you find that little forest critters have nestled inside the little box! Little forest critters . . . and something more wicked!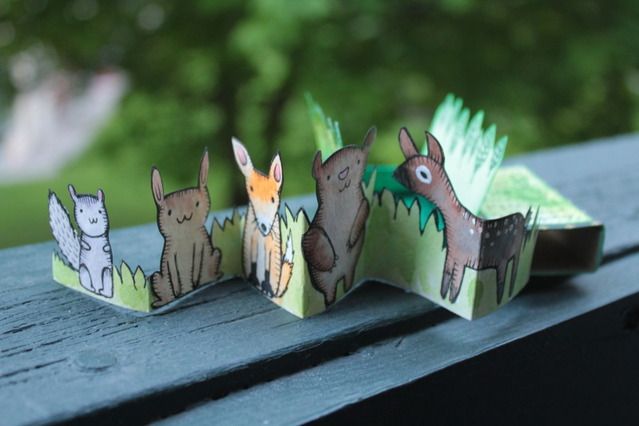 Here they are out to say hello! Look at this sweet little fellows! Omg, isn't Nooo an amazing artist!!!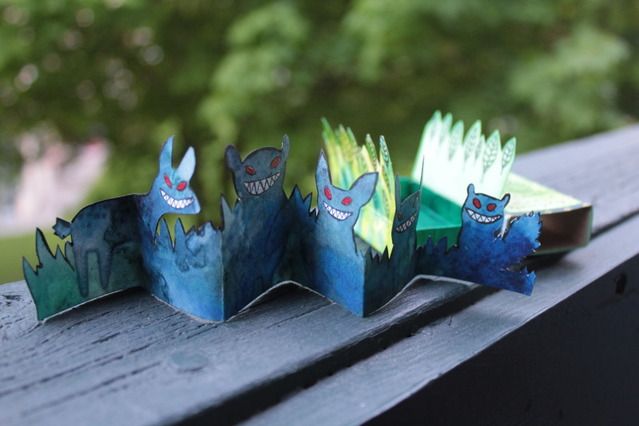 Flip 'em over and you can see that these little critters have a dark side. When night comes their wickedness comes out! hehe! Such a crazy cute idea!
Thanks so much, Nooo! I absolutely adore my new little wicked forest matchbox!