I received! I love everything dftba made for me!! Sorry, its been a busy few days and I didn't get a chance to post till now!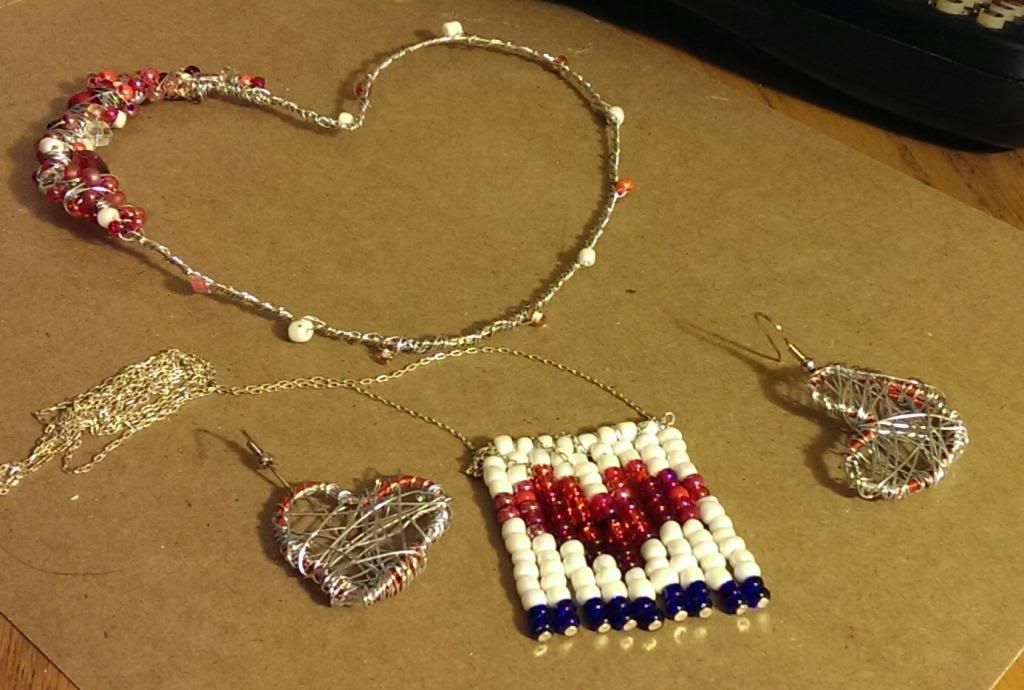 All of the loot! Sorry for the poor photo :/ But the items are a beautiful beaded wire heart, an amazing heart beaded necklace, and wonderful wire wrapped earrings!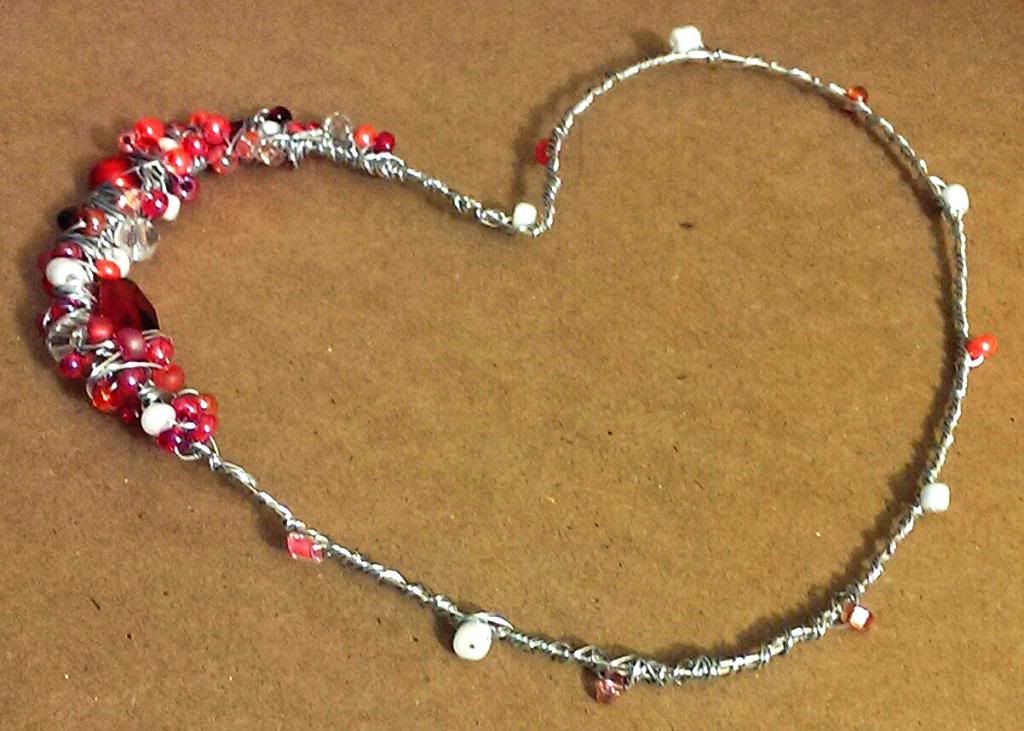 Here is a closer pic of the wire heart! So cool!
Thank you dftba!!