This is my second time working with polymer clay, but my first time trying a sculpture. I made these figures for my sister's birthday. I'm thinking of putting them in a terrarium. We are both big Doctor Who fans, so I had lots of fun making them
First, the TARDIS: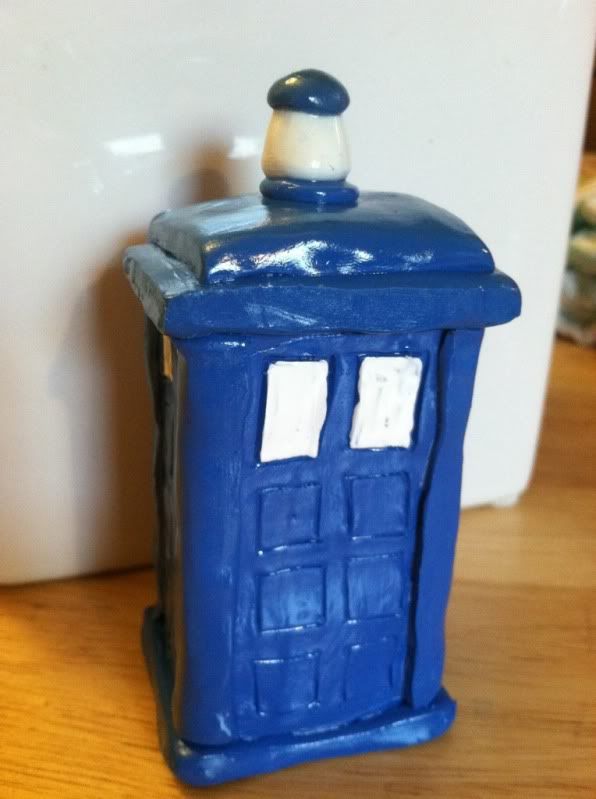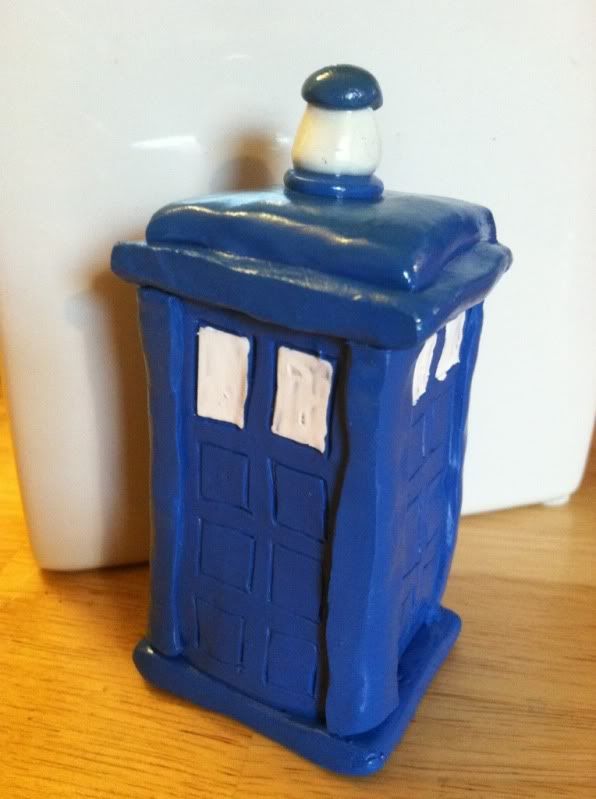 For scale:
I'm really excited for how the Weeping Angel turned out:
And of course, a shot together:
I'm still trying to figure out what to do with them, so if anyone has suggestions, that would be great!