Here's the fabulous card I received from Jillybeans for my Harry Potter ABC's theme. Look at this adorable Mandrake!!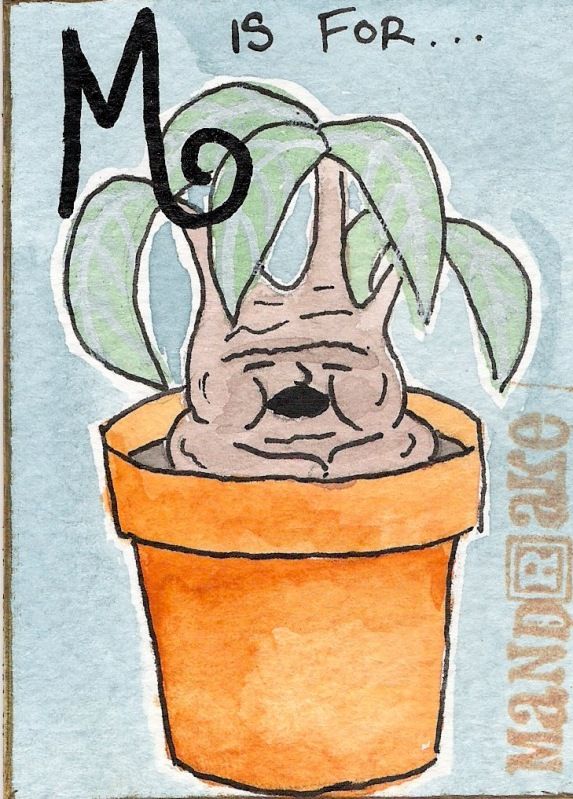 And she sent me some great extras too. I think the birdcage card is my favorite. I also adore the card she sent my ATC in. It's all so great!
Thank you so much, Jillybeans!!