I found a couple of used Harry Potter books at Goodwill last month. I have always loved the chapter art and I wanted to use that to create something. I found these great blank paper mache ornaments at Hobby Lobby and that's when I got the idea for the ornaments. Three of these were for swap partneres in the Harry Potter Holiday Swap, two are for friends, and two are for me!
I found the chapter art I wanted to use then took a relevant part of the book to paste it on. Then I found the passage I wanted highlighted and glued it on there as well.
The Boy Who Lived: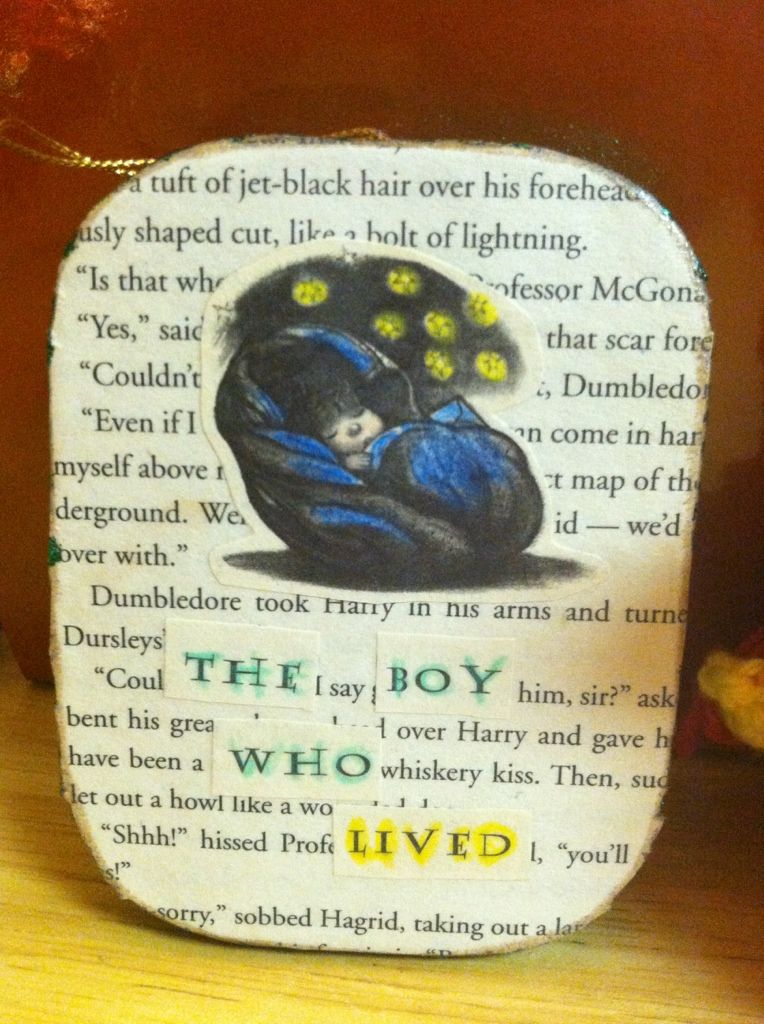 Yer a wizard: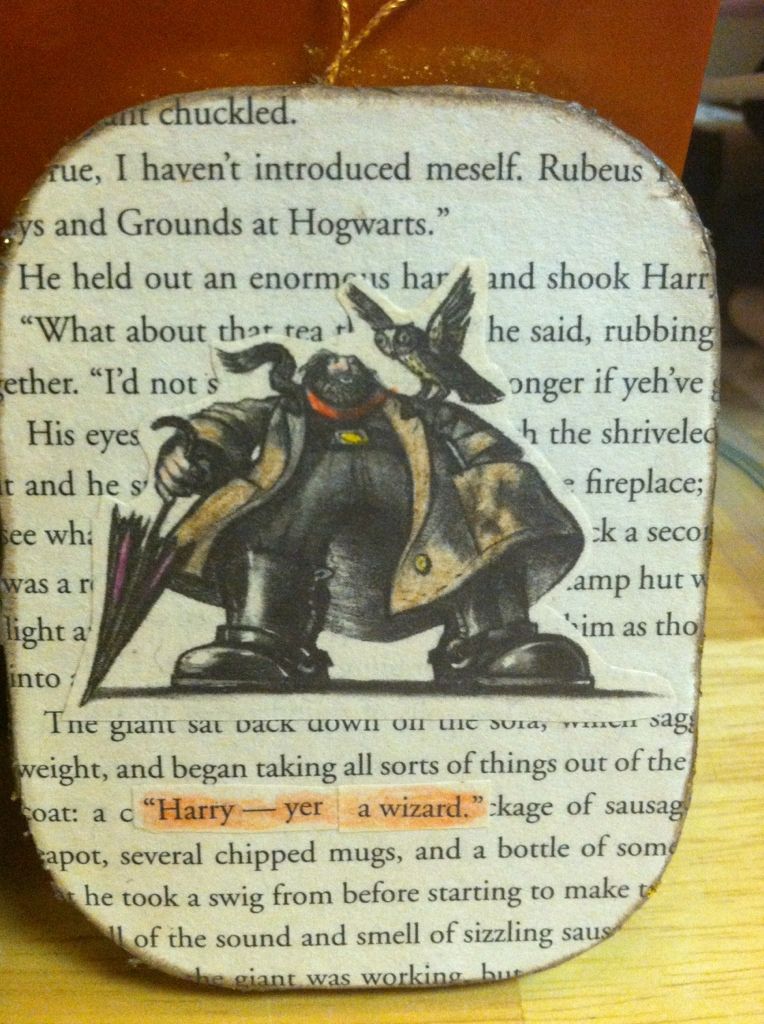 Mirror of Erised: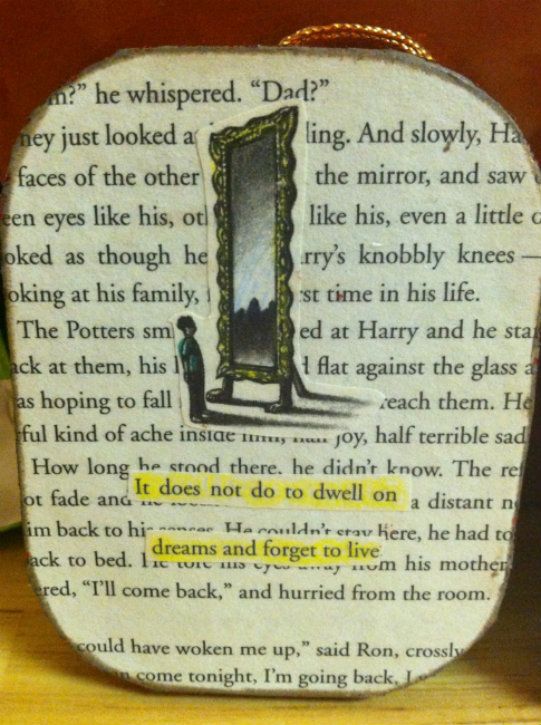 Owl Post:
Marauder's Map: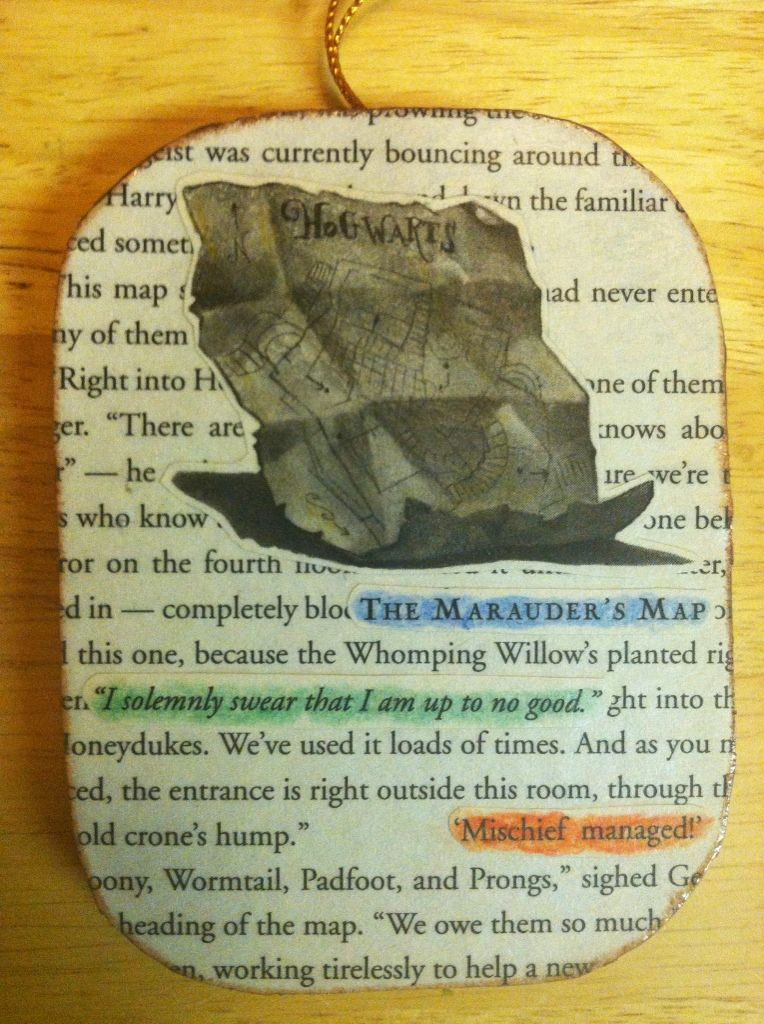 Expecto Patronum: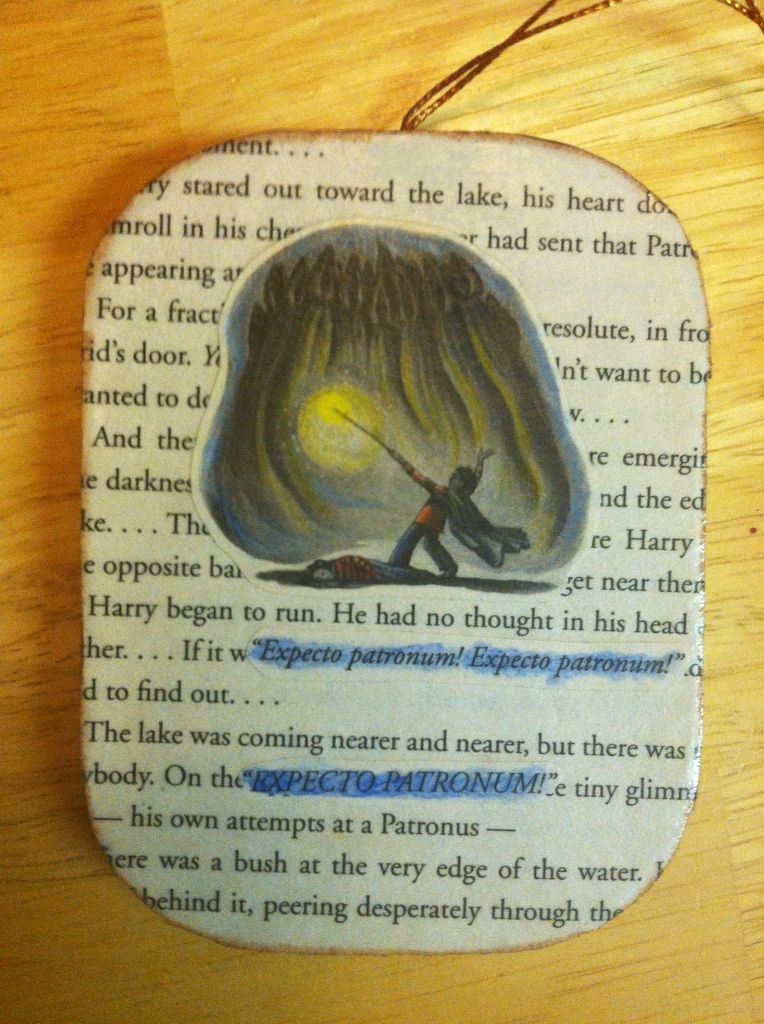 Welcome to Hogwarts: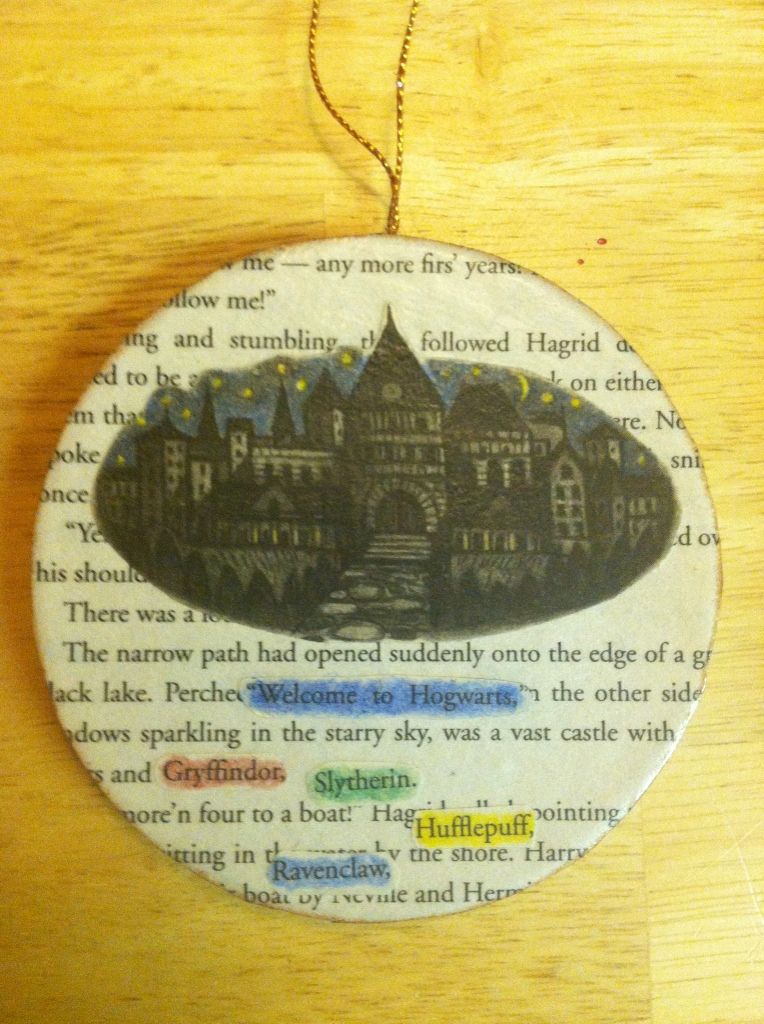 I put glitter on the sides of them in different colors: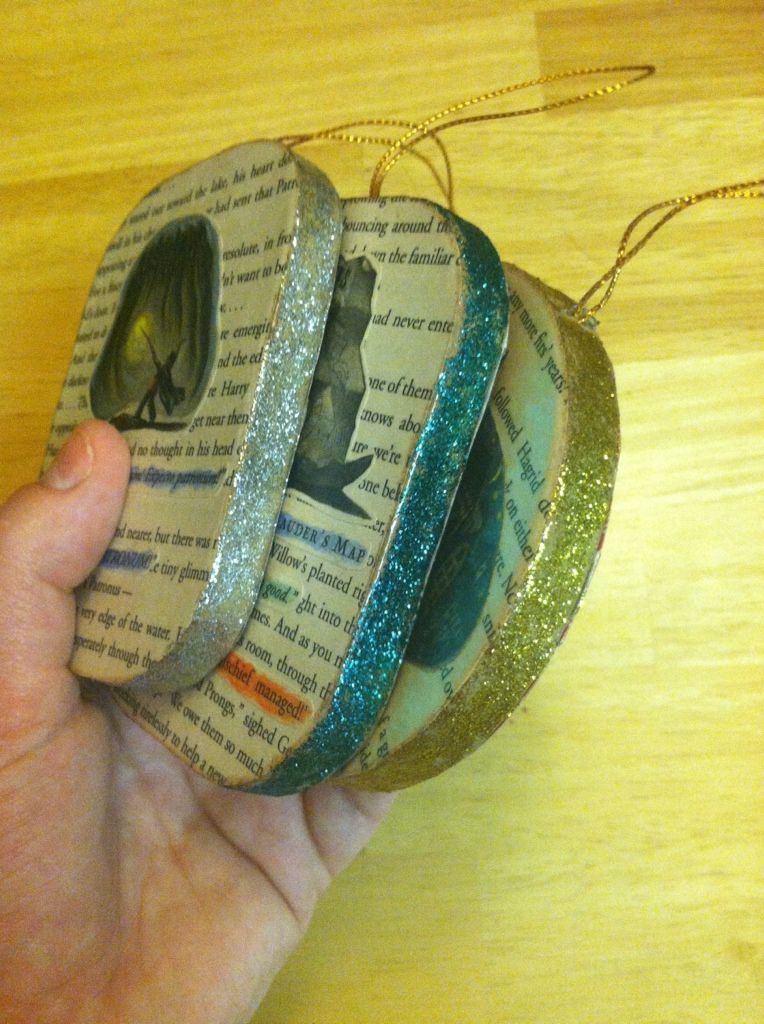 I'm definitely going to continue making them and try some different techniques in the future. Hope you like them!