Ok I got my first drop spindle yesterday and watched several YouTube videos while doing this. I know it's far from perfect, but I have a couple of questions. Firstly whenever I would first start spinning again after winding some yarn onto the spindle, some of the yarn I just would would pop back up into the hook. It's like I didn't have it anchored right or something. There's no notch in my whorl to hold the yarn so maybe that was it. I also had a lot of trouble keeping the thickness consistent. It's just different all over. I'm hoping that's something that will get better with practice. Ok, so here is a picture of my finished sample fiber that I got: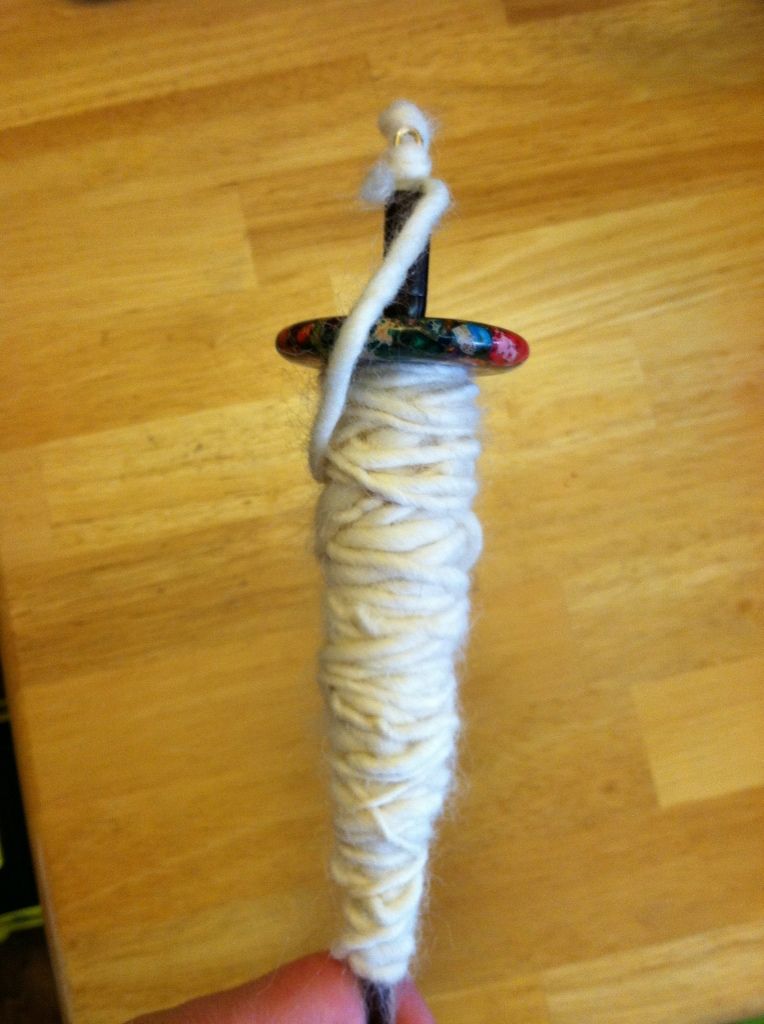 Is it supposed to be that fuzzy? Sometimes, no matter how much I spun it, there would still be fuzziness around some parts of the yarn. I tried to smooth it by hand without much change.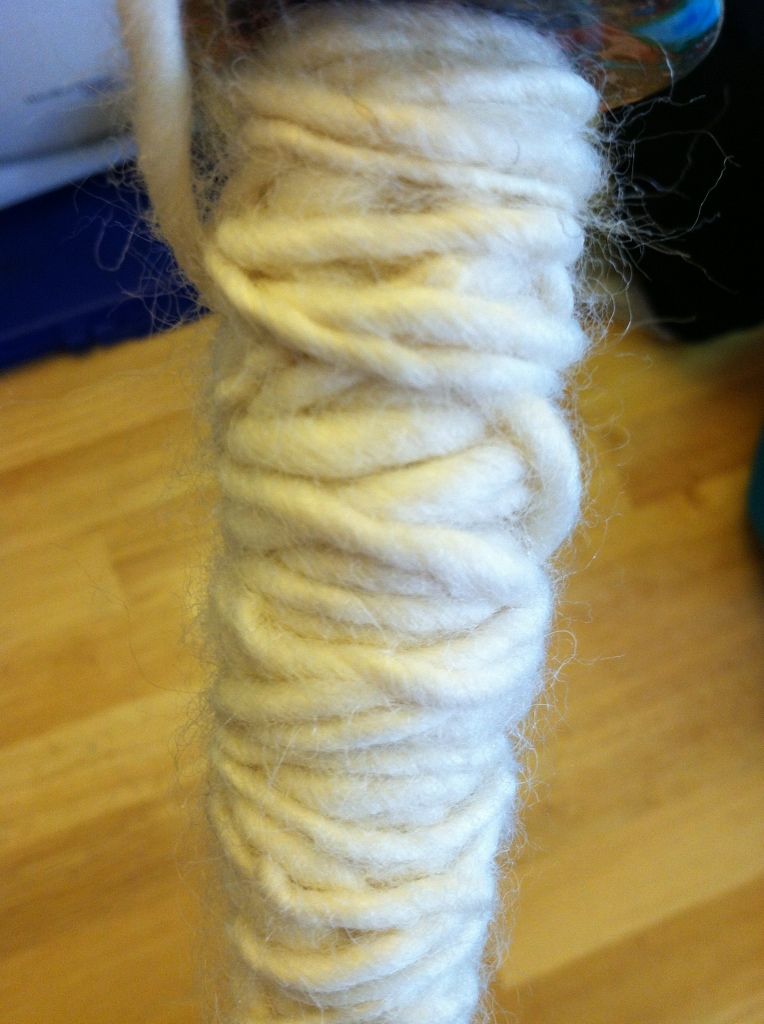 Does this look right? Also, how long am I supposed to keep it on the spindle before it's safe to take it off? Does it need to sit for a while to let the twist set in permanently?