We were hit by a huge ice and snow storm on Christmas day and were without power from Tuesday - Sunday evening. We packed up and went to the in-laws who had wood stoves, but still no power there. Of course I took a big bag of yarn and hooks. I've never made socks before and was getting a little weary of the scarf I was working on so the thought to make socks was very spontaneous. Luckily I had brought a new yarn that was perfect for the job. I got on my phone and found a pattern on Ravelry. These worked up very fast. About 1.5-2 hours for each sock from chain to fastening off. They are for my two year old son.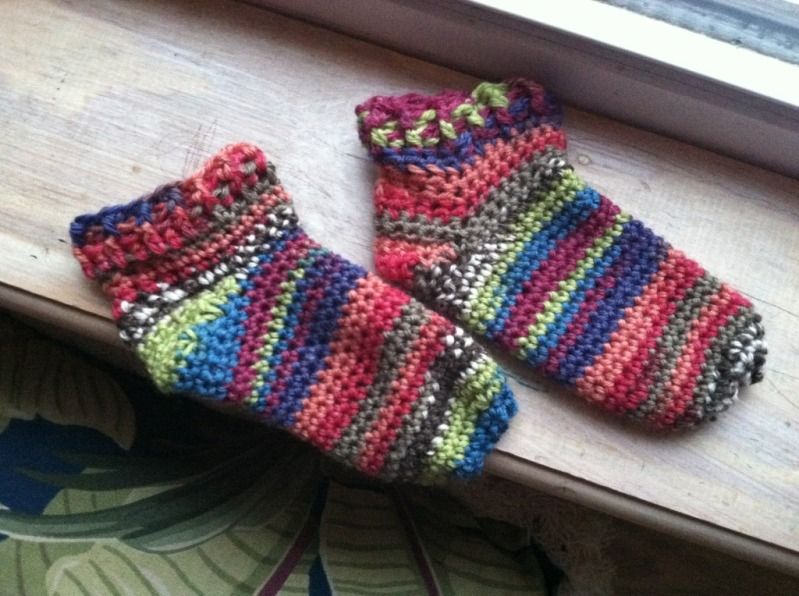 Action shots: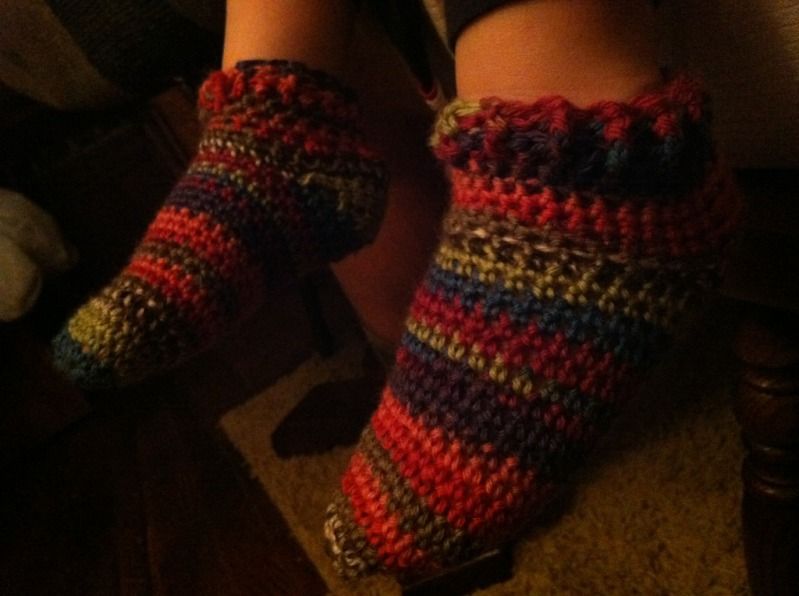 The lighting is crummy. We were on wood stove lighting by then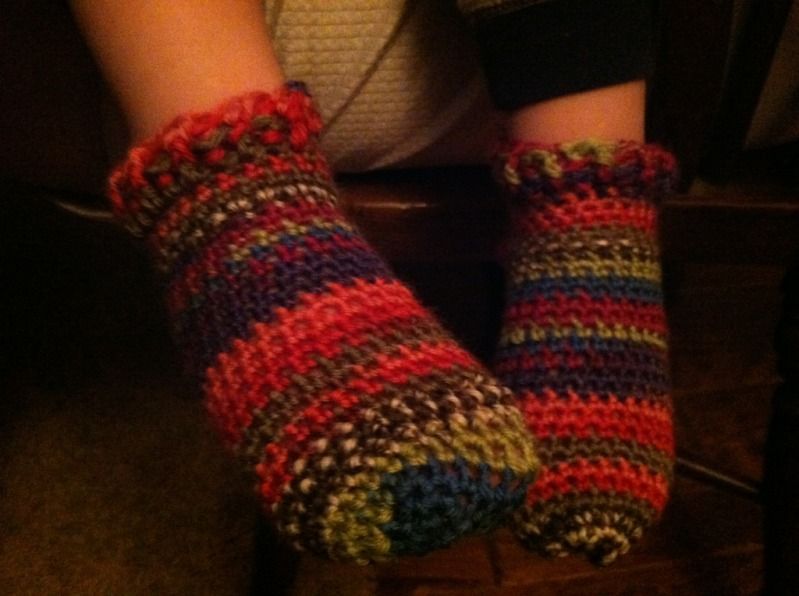 They were awfully snug, so we won't get much wear out of them, but I'm proud as they are my first socks. It was hugely satisfying and I can't wait to make more!