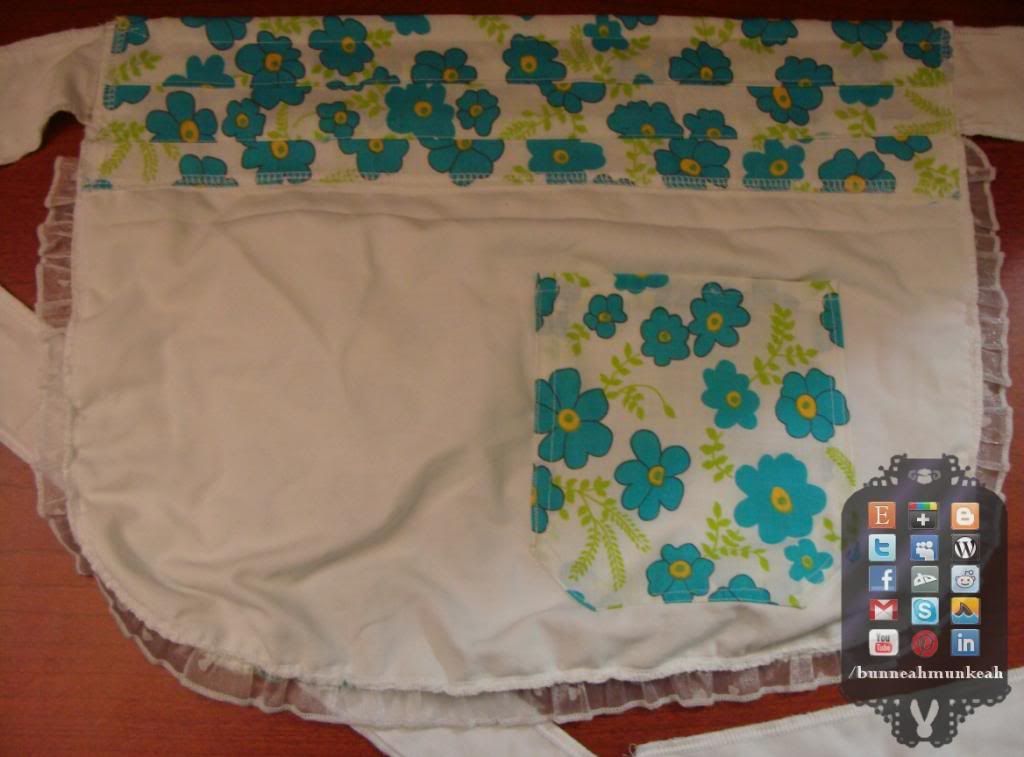 So I went through an apron phase where I made enough aprons to clothe me and everyone I know.... and then some. The above and below apron was actually my first ever and like most my aprons it is reversible. In fact, now that I think about it all my aprons, but the one I use is reversible.... Wonder how that happened. So here is a massive Apron Drop (kind of like a bass drop, but friendlier). : D
Then there is the Pink Satin Reversible Apron.
A Holly & Lace apron for my grandmother.
A couple of Blue Half Aprons made on request for another family friend.
Well it seems I'm missing some so I suppose that is all for now.