So as I was packing to come home from college, I brought back with me approximately 4 million paintings etc. that I did on cardboard I found lying around downtown or that people gave to me. I was taking pictures for something else anyway, so I thought I'd post a few. My friend and I decided to go downtown and collect posters for bands' shows that had already past, then made collages out of them. Here's mine: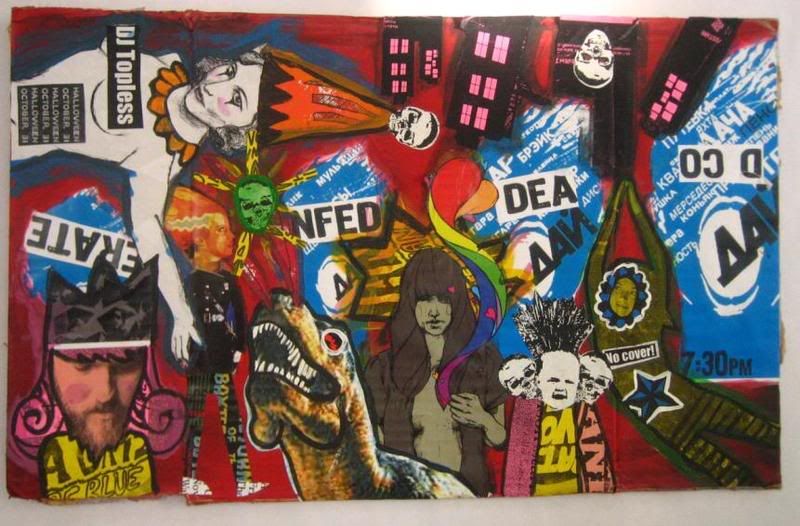 A purple curly-haired dude: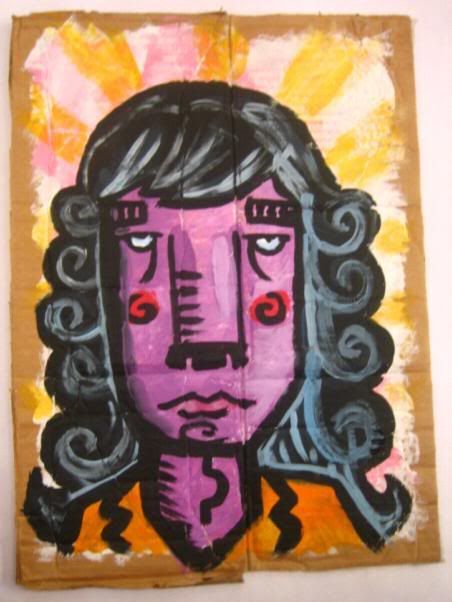 We decided that David Bowie was the patron saint of our dorm room, so I made this to go on the door: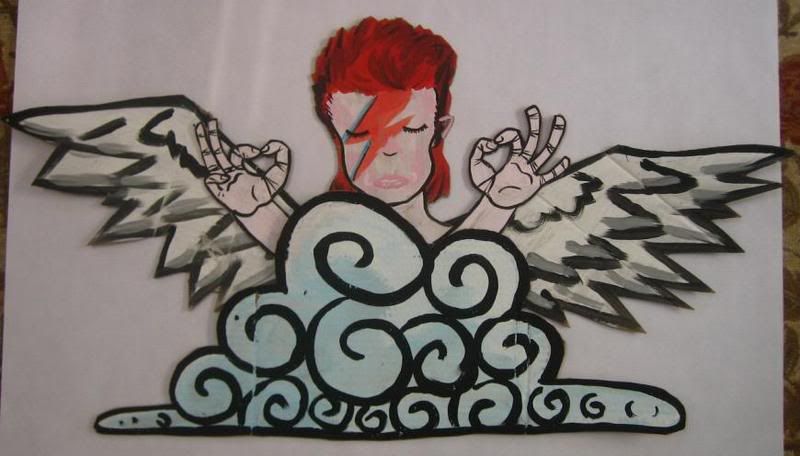 And if you have an angel, you need a devil too, so Demon Sid Vicious got created to counterbalance Bowie's angelic charm: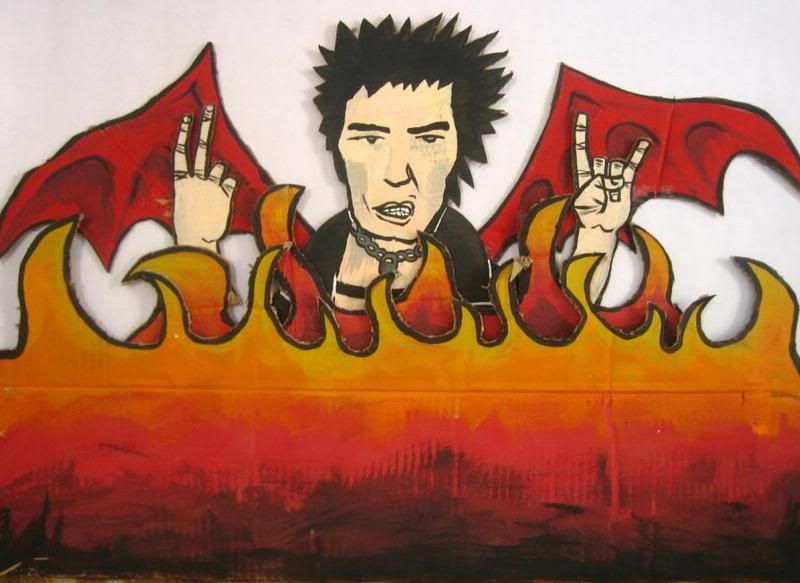 David and Sid got put on the top and bottom of our door, respectively
. So there you go! Maybe sometime I'll get around to posting the other 3,999,996 paintings.