Hey guys! So I've been pretty slack about making ATCs recently, but I'm going to try to churn a bunch more out soon! So here's what I've been working on. First of all, two cards for the Love/Hate Valentine swap:
This one was for phizzychick, called "I Give You My Heart"
And this was for craftydame, called "Too Much Candy"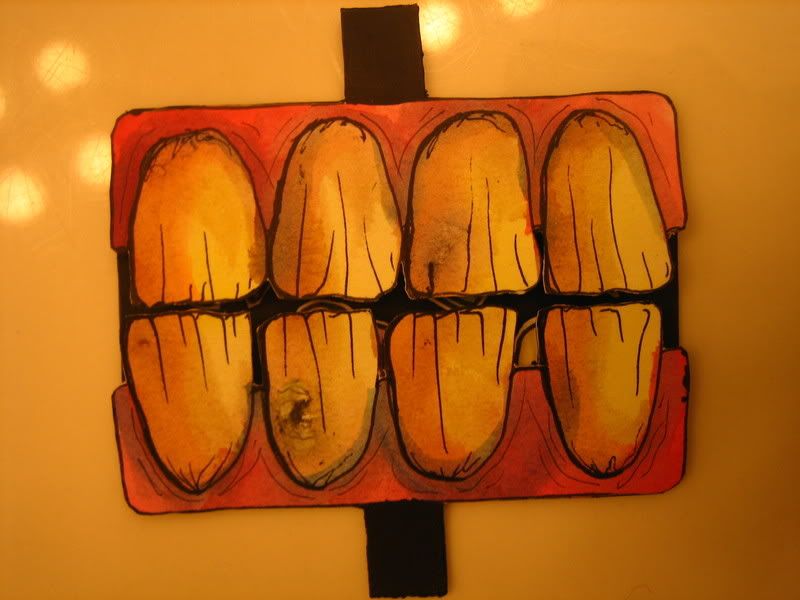 And finally, I did this one just for fun. When he folds up, he's the normal ATC size and nice 'n' square.