Okay, so the next thing was for my other friend announced she was pregnant, and everyone knows that a baby is just an excuse to make stuff. So I started on a shawl...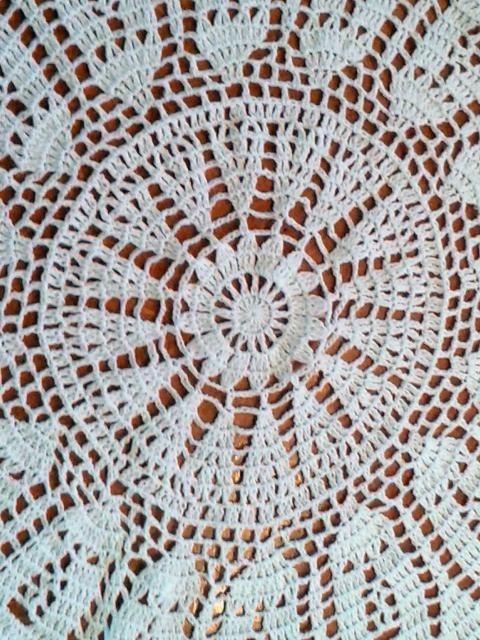 I thought I would make it circular, but...
By the time I got to this point, I had already used up one ball of wool. I realised it would use up too much wool, so reconsidered what I was doing...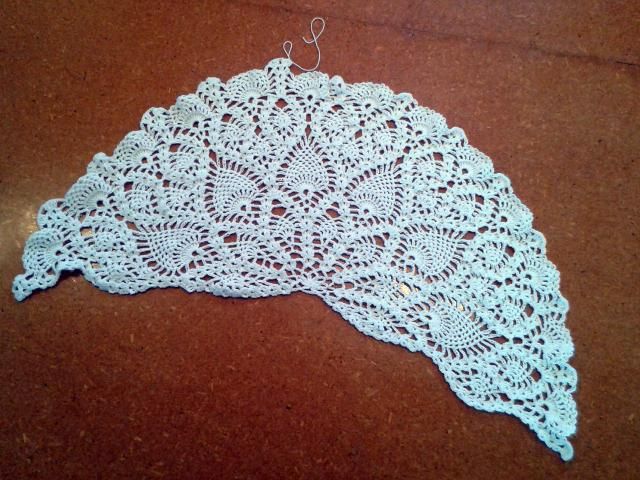 ... and started on this one, instead. This is one ball of wool in this pattern. Same 3.5mm needle. Much more economical... maybe...
Two balls...
Three balls... and I ran out with about 50 of the 'peaks' to go! Oh no! And stupid Spotlight wasn't getting any more wool for at least six weeks, and my friend was getting bigger and bigger... so I had to use similar but different stuff to finish - not that you can really tell unless you are looking and doing a CSI style investigation.
Finished shawl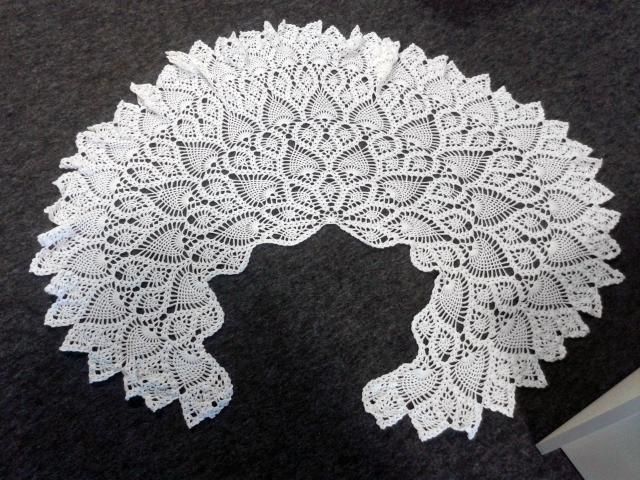 I gave this for the baby shower
My friend started to worry that her baby would be very small because it was going to be born a bit early, so I made a little hat... only it was too small! Lol
And she needed a blanket, too. So I made another drop in the pond blanket, but in light yellow, light green and white.
So, you totally need a matching layette...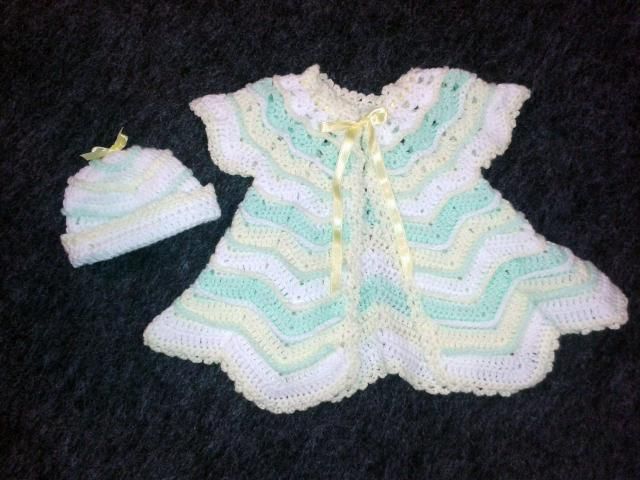 And another one. I like this pattern and made the stripes by going through the back loop and then, once finished, going across the 'stripe' by doing a row of SC into the front loops
This was my prototype which I also gave her
And any little angel needs an 'angel top'... which currently covers her from neck to toes! So cute!
Mum also made some stuff, so we gave together also for this little one.
And wrapped it up in a big smiley box
My friend was really happy and her baby looks ADORABLE.
Now to take a break and do some housework before starting on the next things. Have a few other projects to finish, so looking forwards to that
I hope you enjoyed the story