WOOOW TEENSY stitches!!
It's really impressive how neat that is! I love the Stitch! xD My BFF would reach through the screen and steal it.
I received my package from Smeddley! My kids actually found it shoved inside a bush. Gawd only know how long it's been there :p But! At least it wasn't stolen!
Even with her being hurt I am amazed and humbled that she still made me an amazing package. Her crochet skills are superior in every way!
The movies she chose from my list were "Ratatouille", "Labyrinth", and "Shall We Dance?"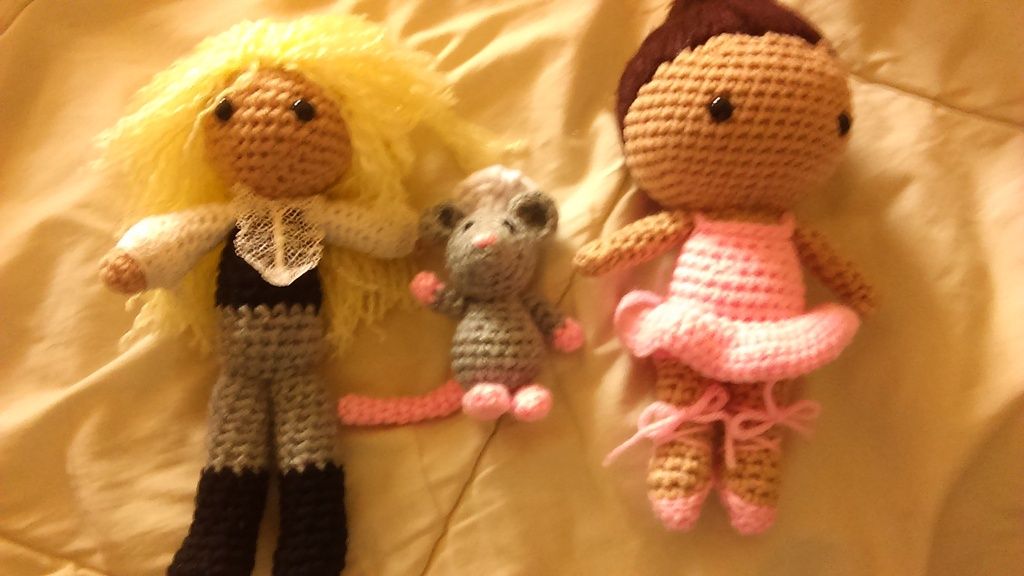 The shot of the trio. Aren't they so amazing!?! (no they're not all "tiny" but I ain't complaining. No freaking WAY would I!)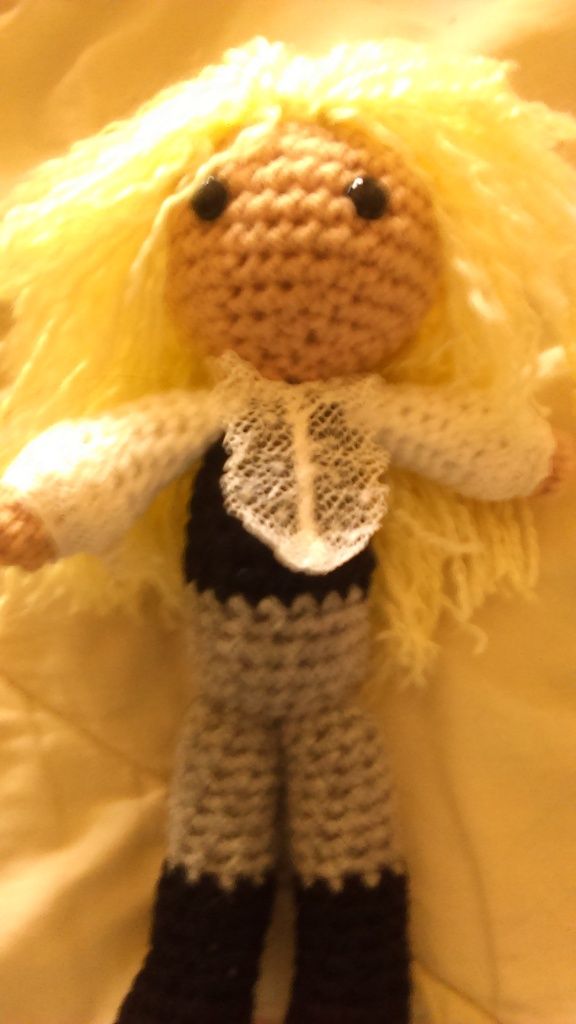 Jareth!! He's so smart and clean looking in his black and grey. Look at his tiny lace cravat! it's so clever and it adds just the right touch. But his hair is my fave
perfect yarn for that. My wild goblin king will be throned on my head board so he can watch me while I sleep. (No, not creepy at all right?)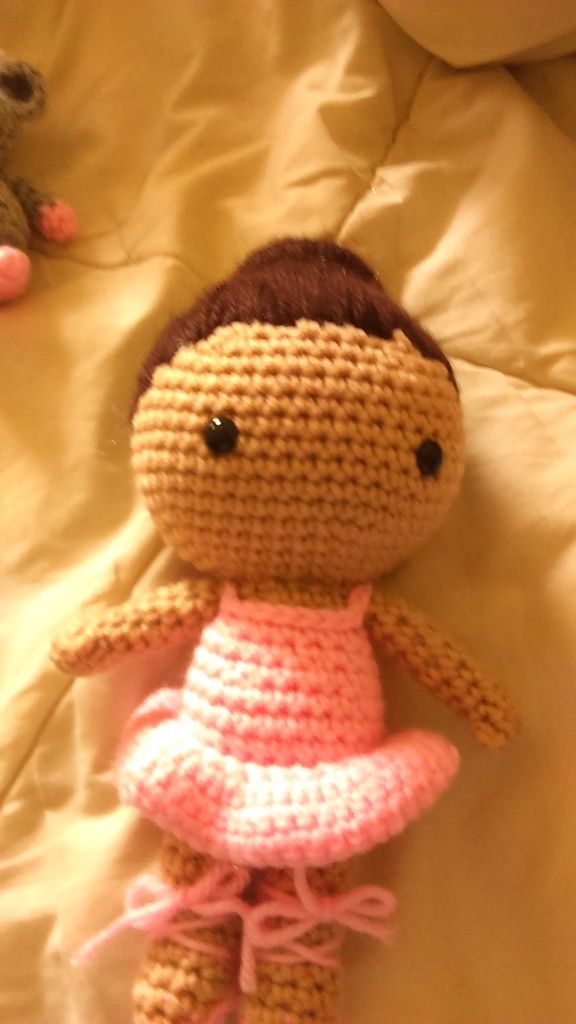 We're calling this one the "shall we dance" inspired stuffie even though in the movie, there's no ballet. How could I possibly care though! LOOK AT HER!! \O/ Her wee shoes and her tight brown bun! She can dance with me anytime! The stitches on this doll are so even. Jealloouusssssss
REMY!! The "little chef" in the flesh. Er.... kinda
I freaking love this movie! With his little hat OH MY GOSH. Love him! He's a solid piece too. No wiggly bits.
Smeddley out did herself. Now she needs to take a rest! Thank you for my wonderful new friends!