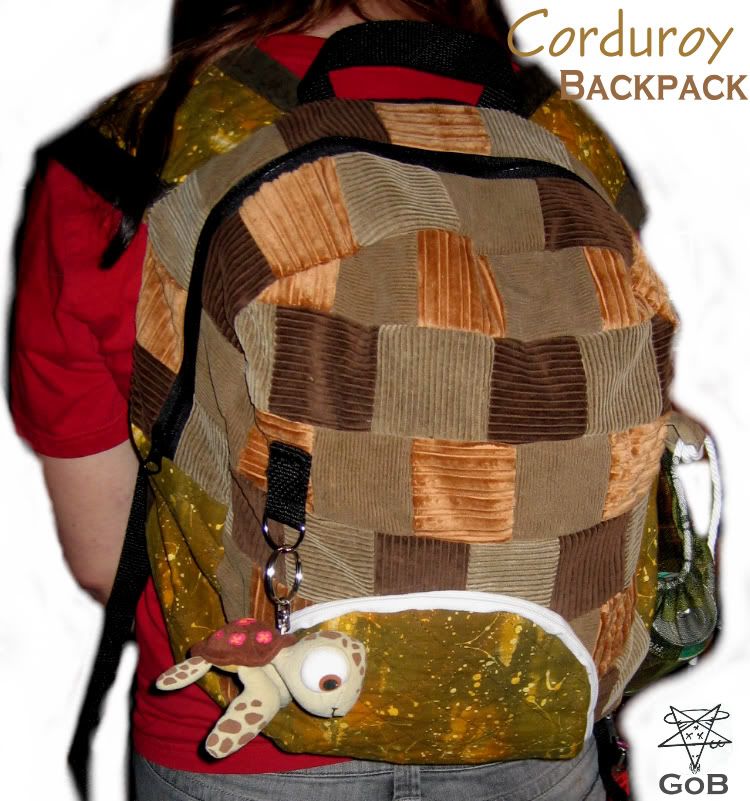 For my boyfriend's birthday, I got around to making him the backpack he asked for last summer. First backpack I've made, no pattern, just looked at a laptop backpack when I got confused. I attempted to make a side-pocket for a soda can, but it ended up being too long and annoying.
It looks weird and frumpy in the picture, but most people think it looks pretty badass in person.
Didn't have enough material to fully line it, so around the zipper looks pretty gnarly and all. But other than that, I think it turned out pretty good.