AlphaBrett, you are AMAZING! I never imagined a package could be this wonderful!
The best part for me about this package was the portrait of Bruce. My glider who I lost during the swap. This really touched my heart and means a lot to me.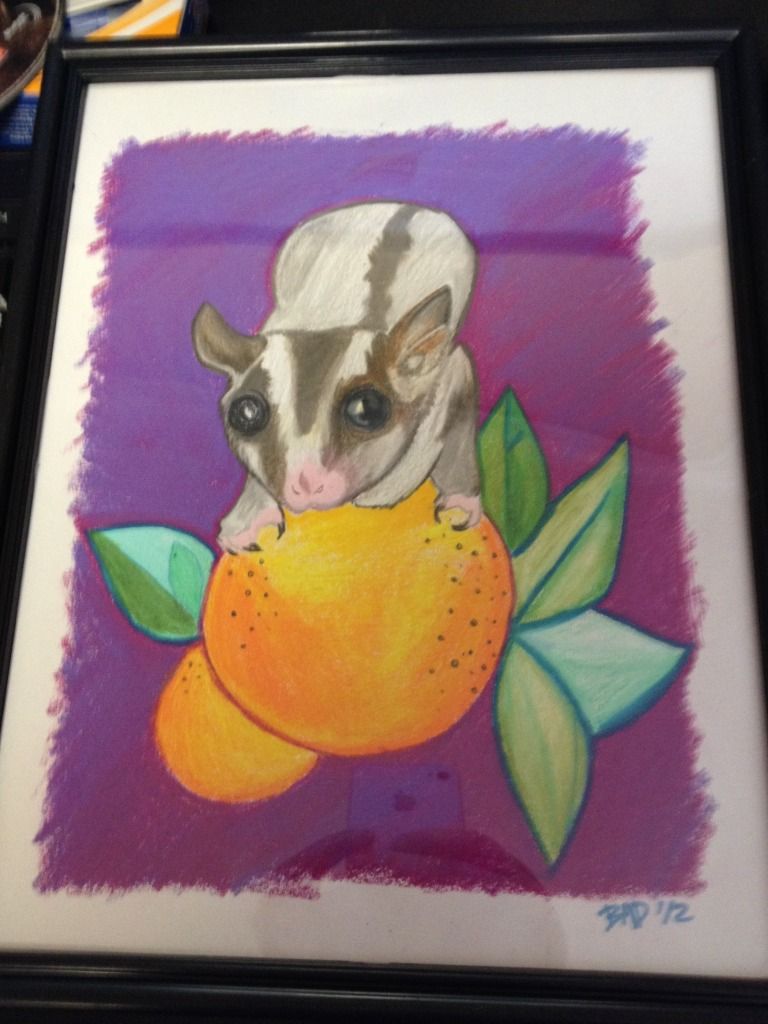 Here are a couple pictures of Clark in his new pouch!
And last but not least some goodies for me!! <3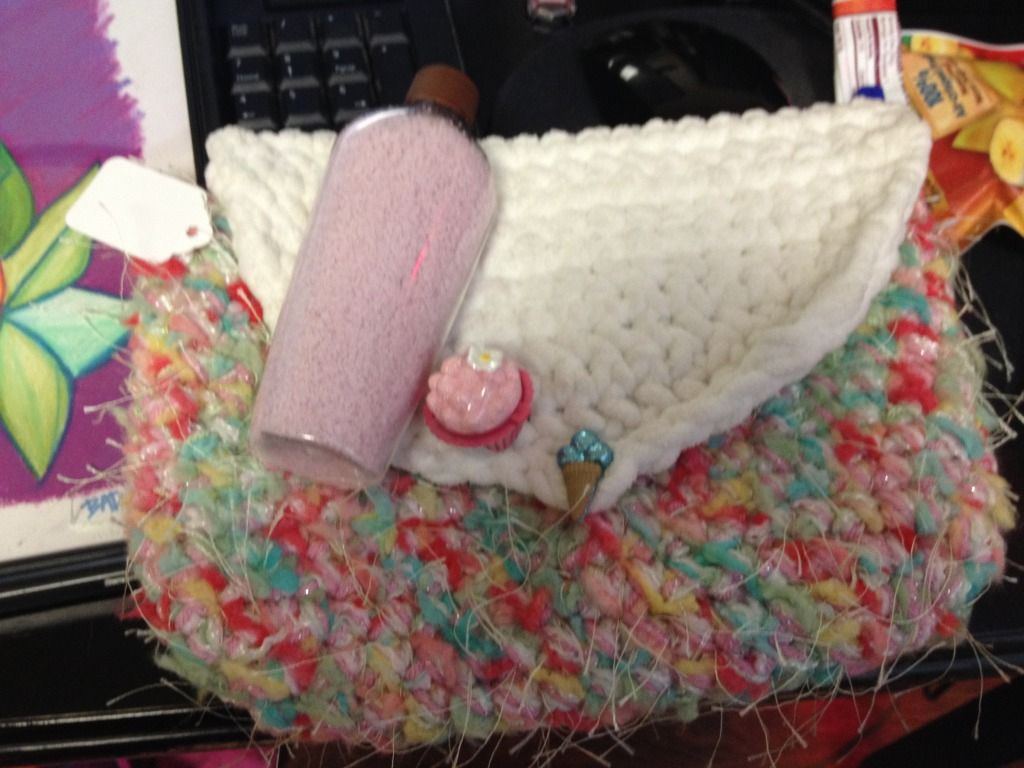 all in all it was an amazing package! I'm super happy with it and clark is happily munching on some dried fruit that was sent too! Thank you, Brett! You're the best!