Ugh, I'm a bad swapper! SORRY that I'm late - last week totally got away from me (I had my bridal show last week and then I had a million things to do to get ready for my onslaught of bridal consultations that starts tomorrow)... Phhhhhhew!
So anyway, I received a fab parcel last week from texscrapper that included these sweet goodies: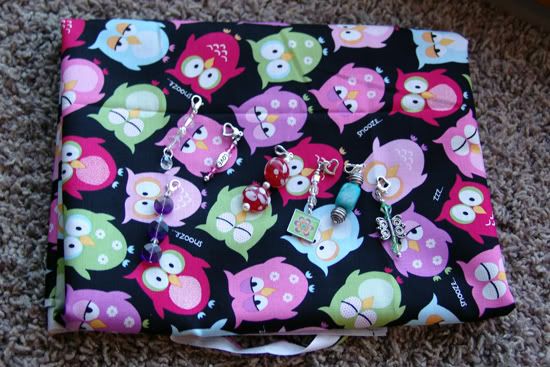 I tried to do a close-up of the zipper pulls (which are FANTASTIC in real life - such a great variety and I just love the creative things you did with them!!) The picture is a little blurry, but you can see them a *bit* better than on the owl fabric...
And this morning I whipped myself up a little eReader cover with that lovely owl fabric - I've
posted that here
Thanks so much, texscrapper - it's all WONDERFUL!!