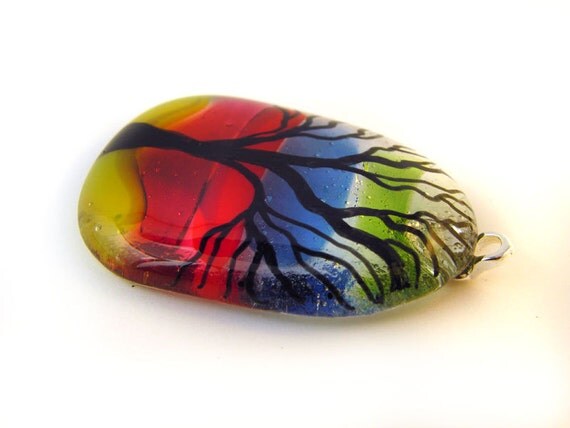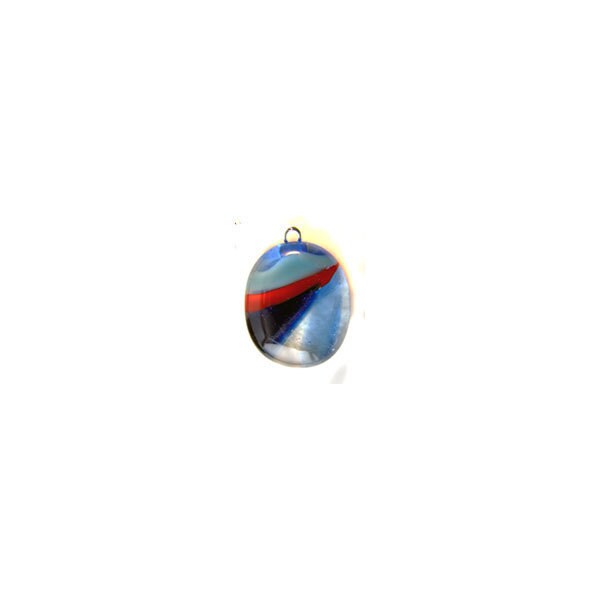 The title already explains it. I started fusing glass and these two are some of my first pendants that I thought where nice enough to show (also made a lot that did not work out very well).
I do not use dichroic glass on perpose, using normal colors of glass pushes me to find interesting color combinations and shapes, while dichroics would just be nice already, without any effort in combining colors and such. I like that challenge.
I painted the first one by the way. I used porcelain paint, and designed the tree myself (its not a stick-on glas fusing decall). So I hope that it looks ok. I like trees (as some here already know
) so that is why it became one.
The nice thing of the porcelain/glass paint is that it is scratch free and completely water resistant. So it is very sturdy stuff.