These are all the earings I've made this vacation...alone...
I've been making earings for 4 months now...seems so long ago.
I just got a digital camera..so I don't have to scan anymore..plus I found the macro button..lol so the pictures are a tad bit better than the original ones I had..so....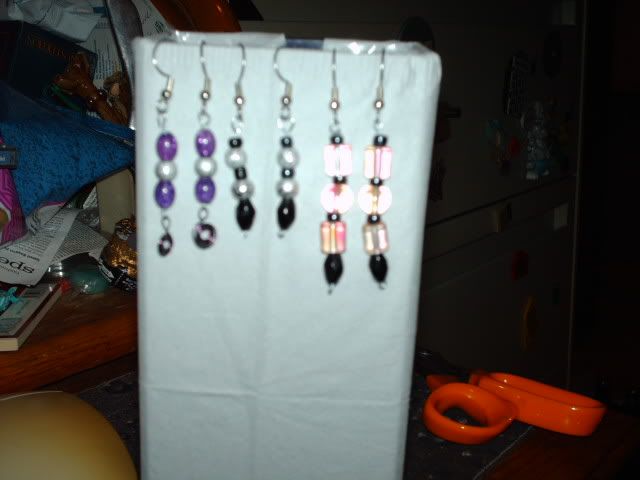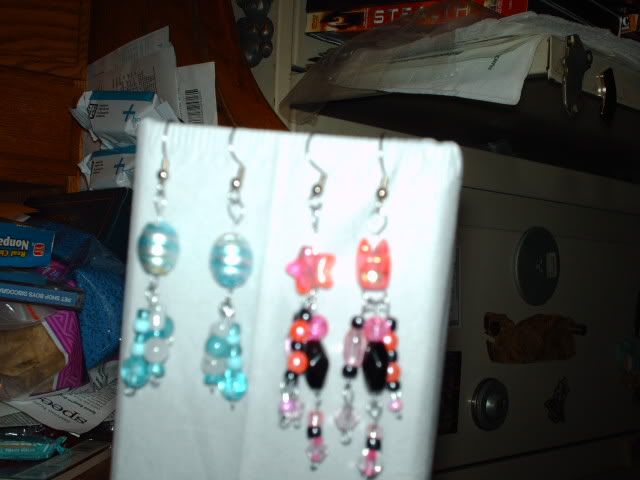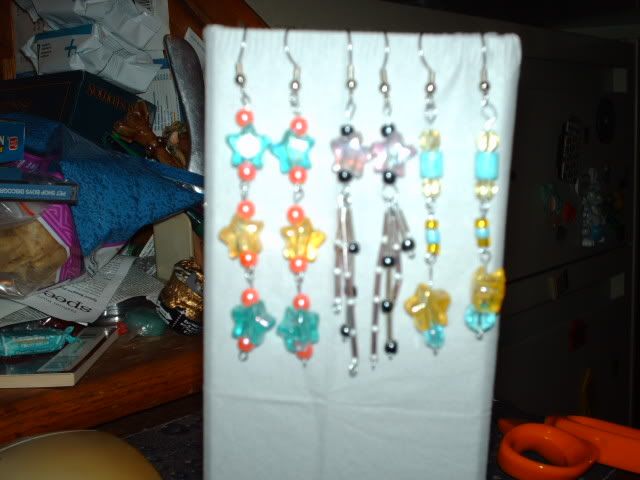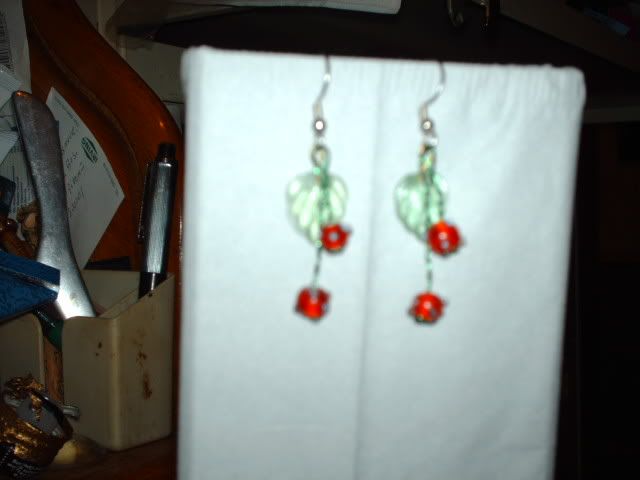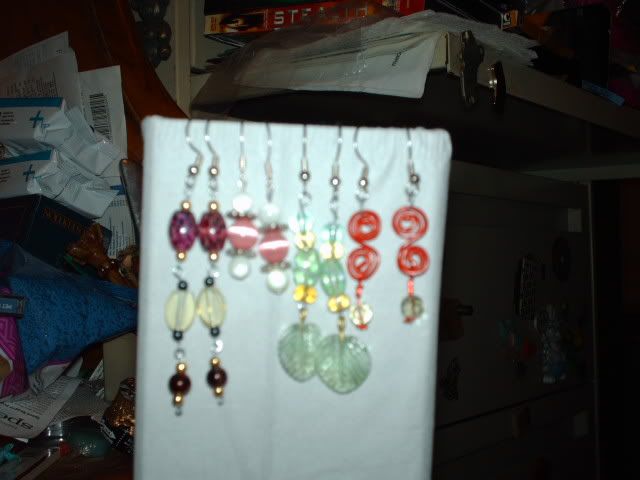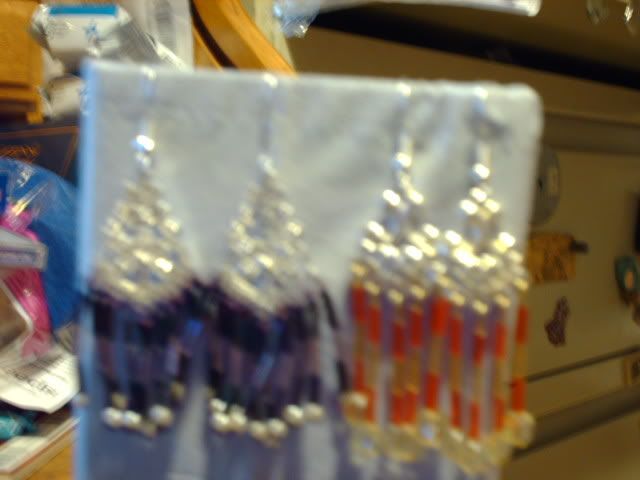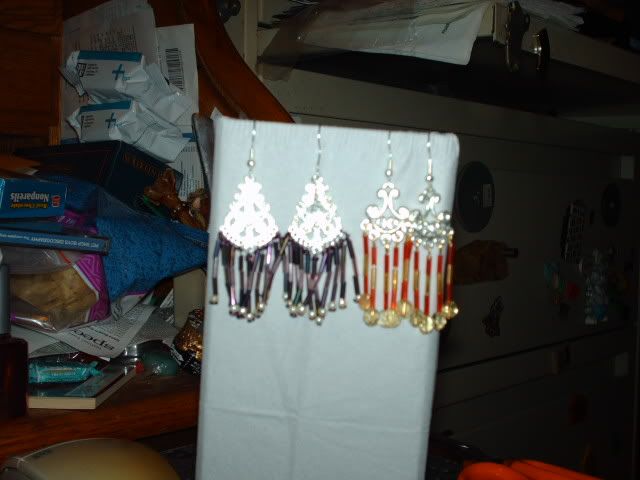 enjoy