We're pleased to announce the current More Art, Less Craft featured member is FoxyBlue!
Here are some of our favourite projects that FoxyBlue has posted on Craftster, we encourage you to take a look through her huge body of work on here!
Tangled
Painting for my son
A Charmed Life
Without Darkness, There is No Light
La Peche
Untitled on watercolour paper
Gnome drawing
Sir Dydimus
Zombie Guitar straps
FoxyBlue was also featured in the
Best of Craftster 2010
and
Best of Craftster 2011
Now on to the interview!
Your mixed media pieces are stunning, when did you start using those techniques?
Thank you! It's only been around 5 years that I've been working with so much texture. A friend of mine inspired me by using drywall compound in her paintings to create texture and I absolutely loved it. I really REALLY love texture. I'm very tactile and I have to touch everything. I guess it was a fairly natural transition! Since then, I've incorporated all sorts of goodies to create the look I want. I want people to 'reach out and touch' my art...not just look at it!
What medium to you most like to work with?
My favourite medium. That's a toughie. Um, well in terms of paintings and wall art, I love to work on canvas so, acrylics, watercolour pencils, paint pens, spray paint, pastels, fabric 'puffy' paint...and whatever else I can get my hands on! I am also madly in love with papier mache . I love its versatility. You really can create just about anything with it! Soooo....I guess in short, there isn't just one medium. I really do love it all!
Tell us what inspires you
Another toughie. I'm so easily inspired. It could be anything at all. But my favourite subject (and it's been this way since I was a little girl doing my fashion drawings) is women. I've always loved to draw and paint women because you can have so much fun with them. You can just go wild with the hair, faces, clothing and colours. I love goddesses, too. I love art that sends positive messages. I like to be 'lifted' by art. I want it to make me feel good.
Do you have any formal art training?
No. No formal art training. I took art all throughout high school, of course, but for post-secondary, I went to film school. I lament that often. Going back to school for fine arts is something I often consider.
Any tips for aspiring artists?
Well when I started to really take painting seriously, my confidence was somewhat lacking. I would get frustrated when I couldn't achieve the look I wanted. But I taught myself that, no matter what, keep on truckin' because it will turn out in the end. And it always did. Always. I really learned to believe in myself throughout this whole process. So, in short, trust in your abilities and your vision. Don't give up. Sometimes the most beautiful creations come from happy mistakes!
What is your favourite piece of your own artwork?
My favourite piece of art that I've created...well, I've done some custom pieces that I absolutely adore. And I love that the recipients loved them as well. Two of my favourites are these ones: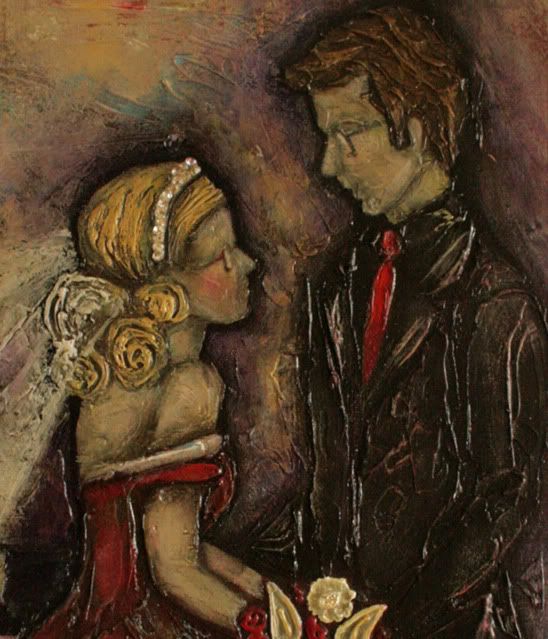 http://www.craftster.org/forum/index.php?topic=345854.msg4025081#msg4025081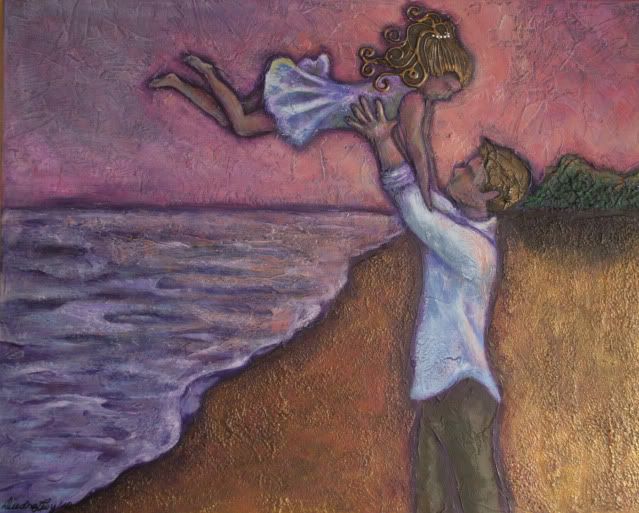 http://www.craftster.org/forum/index.php?topic=345239.msg4017185#msg4017185
On what other Craftster boards can we find items that you've posted?
Knitting, crochet, polymer clay, ATC, home sweet home, cooking, clothing, toys dolls and playthings, Purses bags and wallets, quilts, occasion and holidays
Here are a few different things I've done:
Polymer clay works: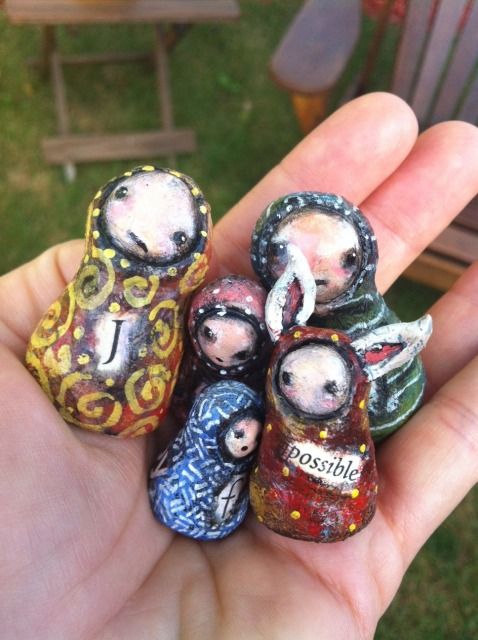 http://www.craftster.org/forum/index.php?topic=412213.0
Fondant cake: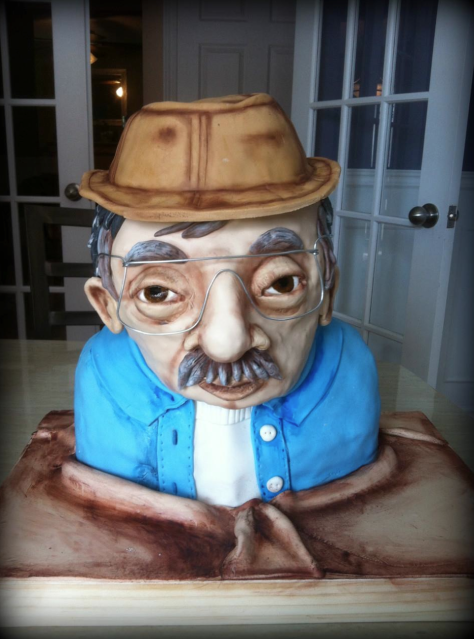 http://www.craftster.org/forum/index.php?topic=406134.msg4785267#msg4785267
Interior Decorating: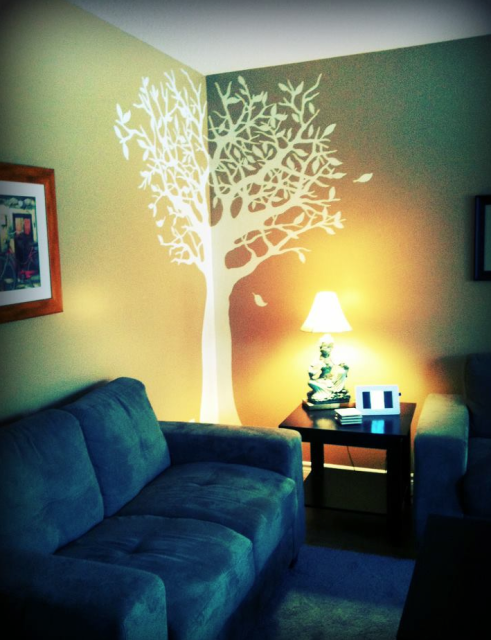 http://www.craftster.org/forum/index.php?topic=402893.msg4738697#msg4738697
Toys, dolls and playthings: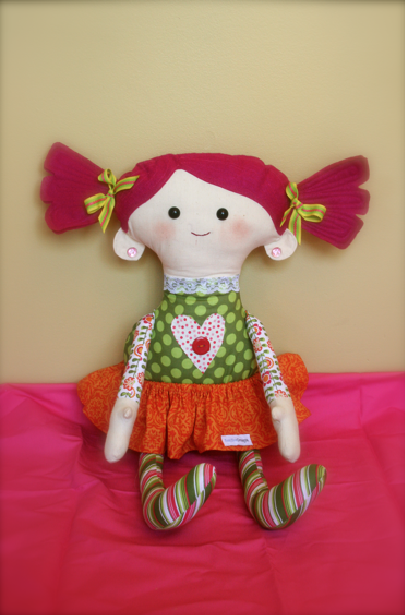 http://www.craftster.org/forum/index.php?topic=383619.msg4542082#msg4542082
Amigurumi: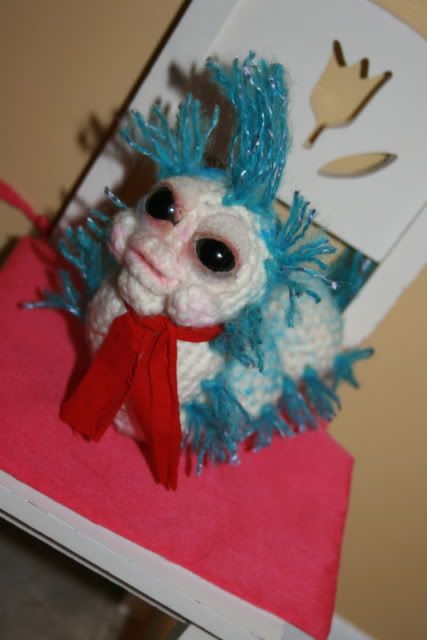 http://www.craftster.org/forum/index.php?topic=380707.msg4504682#msg4504682
Quilting: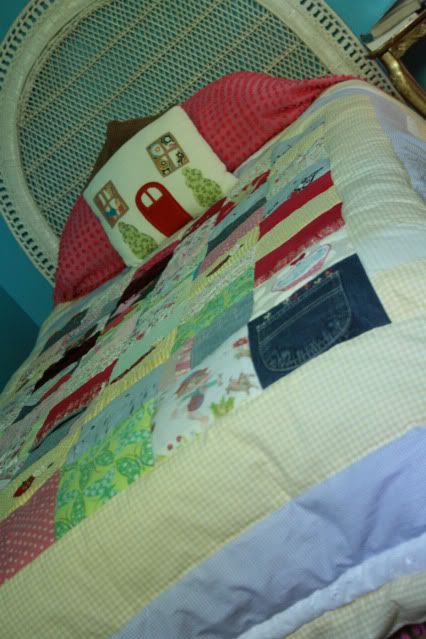 http://www.craftster.org/forum/index.php?topic=349574.msg4074635#msg4074635
What is one of your favourite items on Craftster posted by someone else?
Oh boy! That's a can of worms! I am constantly inspired and blown away on this site. It's so hard to narrow it down, but I will if I must!
I ADORE Phizzychick's work. I've loved this piece from the moment I laid eyes on it!
http://www.craftster.org/forum/index.php?topic=332796.msg3843386#msg3843386
There's also this amazing fairy that I am fortunate enough to own thanks to an organized swap on this awesome site. Bobbiemay has seriously mad skills and I'm so proud to own this!
http://www.craftster.org/forum/index.php?topic=374583.msg4412406#msg4412406
There's so much more that amazes me here. So much talent that I don't know where to begin. I wish I could include everyone's pieces that I love, but alas, there's just not enough room!