I received a couple of days ago, but my computer was broken, but now that it is finally fixed I can post the epicness that arrived in the mail!
First off there's a set of amazing Dollhouse magnets in an awesome tin.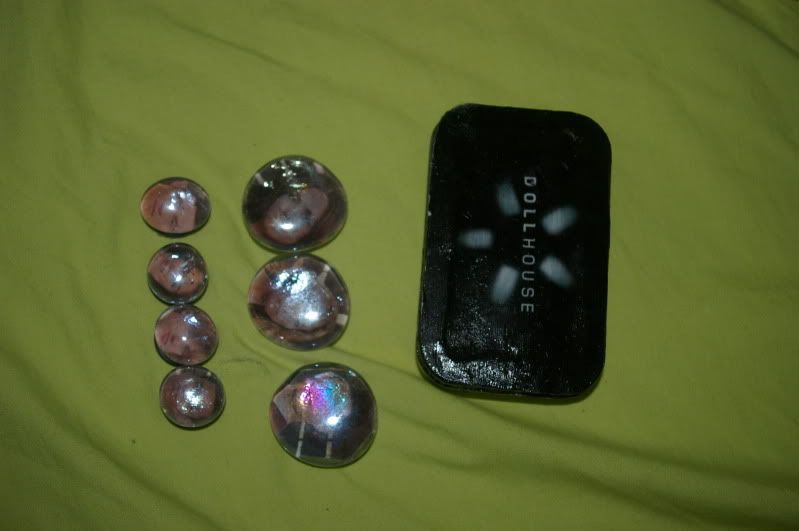 Then a sweet bag with my favourite Wash quote.
Then a super cool Fred themed box that had inside it some Buffy themed push pins or tacks depending on your word preference, and this great Buffy necklace (that was sadly a touch broken, but it's nothing I can't fix).
And last but absolutely not least the most amazing Serenity with Cast I have ever seen in my life. The little finger puppet dudes all fit inside this super cool Serenity pouch style thing and it is my new favourite item.
Now for the group pic that comes with a bit of a story. The day I received my swap package was the strangest most Whedon filled day ever. All in one day I received this amazing swap package, a brand new knit Jayne hat that my friend gave me for my belated birthday, and Buffy's Scythe replica that I bought online (pictured below with the swap package), it was probably my favourite day ever.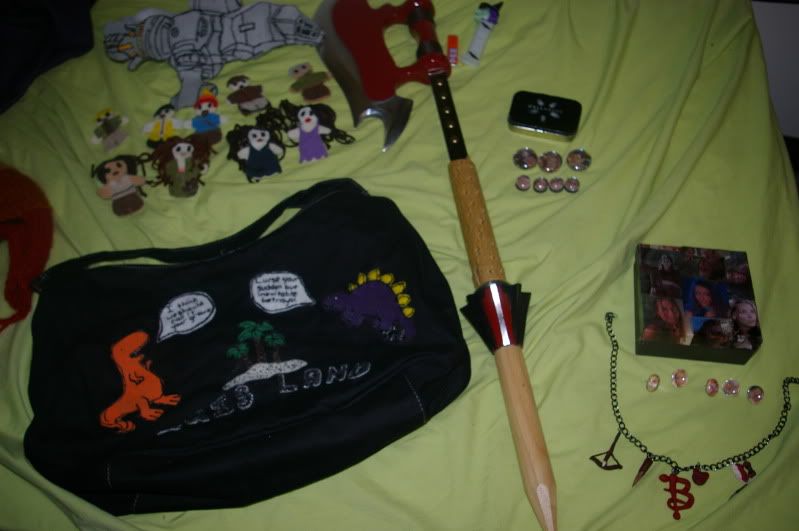 Anyways, thanks soooooooooooo much XxXbattyXxX, the package is absolutely amazing and I love everything, I've shown it to my friends so many times that they're just sick of it at this point, but I'm not, and will never be.