i finally got around to posting all my shirts. I'm really proud of them, especially when i wear them around school and get many compliments. i posted them from newest to oldest and threw in my sophomore homecomming costume at the bottom
(1)
this is my patchworky shirt that i completed like a week ago, it was kinda a go with the flow thing but i really like how it came out. oh and i am wearing a lace tanktop under it because i made it a little to low cut, i'm planning on adding some pretty white lace.
the back
front
back
(2)
this was a halter, and i wanted to turn it into a shirt
(3)
i made this shirt using the amazing tutorial by
lemonadelemonade
......it was called
"the asymmetrical lace up shirt"
i just thought this was so awesome and had to try it out but i needed alot of fabric and only had pink.
(4)
my sisters say it looks like I'm wearing a bag like a potato sack but i like it
(5)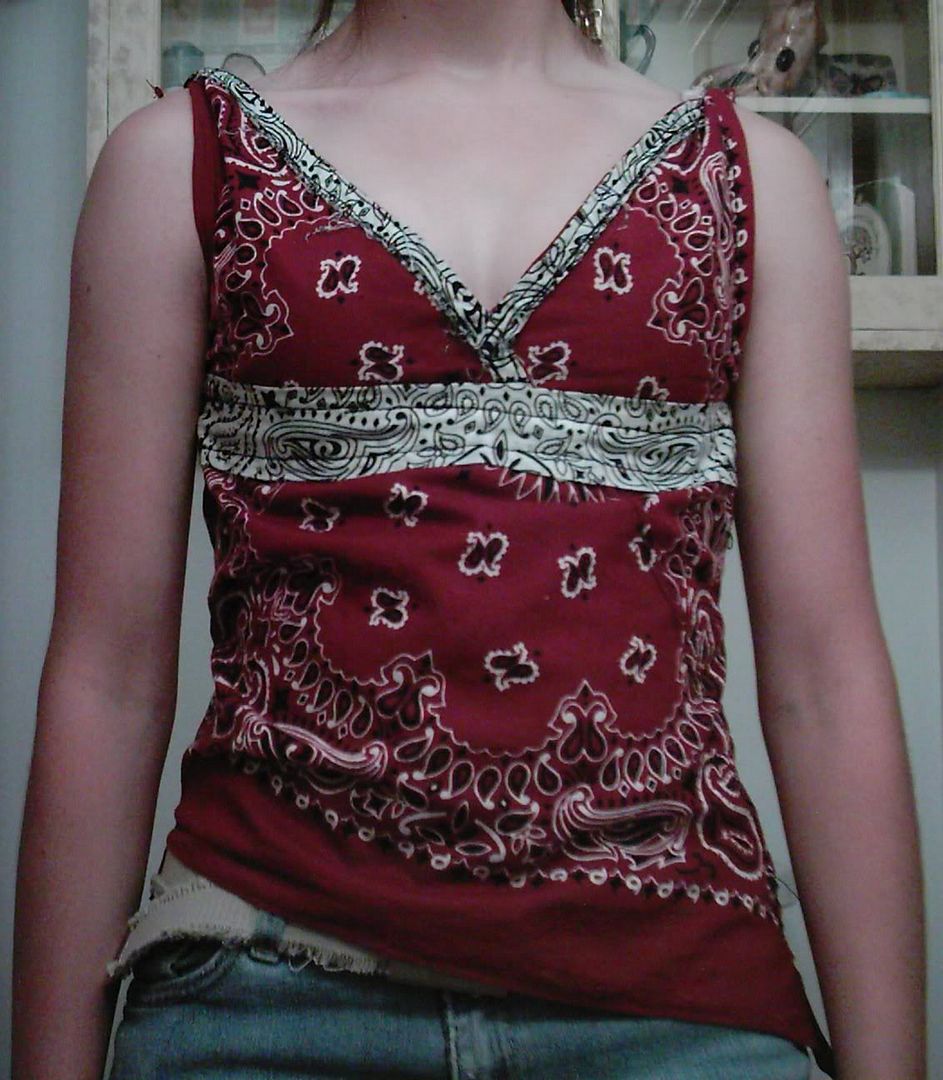 and finally this is the shirt that got me into sewing, i made it in 9th grade and now I'm a junior, but it still fits. i think i used 5 bandannas to do it.
(6)
this is my homecomming costume from sophomore year, i was tinkerbelle and i went with a pirate. my friends and i were all Disney people, but they got the good ones first.
me and my friends all made our costumes but i was the only one who didn't use a pattern. I sewed wings on the back but its hard to see.
thanks