Sorry for the crappy pics, they make me look even wider than I really am.
You can't tell in the pic, but this shirt had a belt that was sewn into it that reminded me of a bandeau top which inspired me to do this.
BEFORE: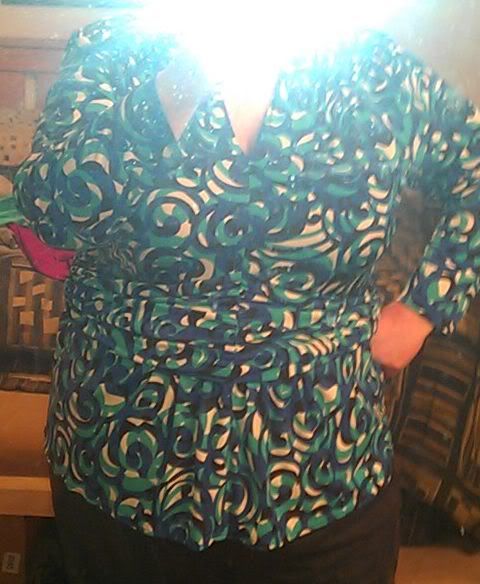 AFTER (with a black t-shirt cut off at the armpits):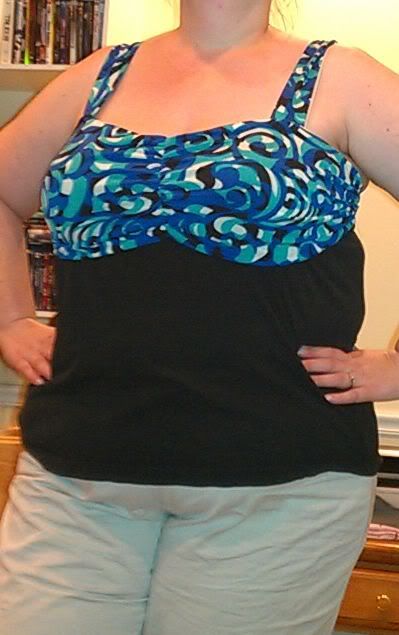 I wish I would have made it a little longer.
C&C's welcome. I'm actually working on a couple of other projects with the rest of the shirt. I'm making a shrug with the top and sewing the bottom ruffle onto the bottom of a turquoise tank. I'll post those when I'm done, IF they turn out ok. lol