She's got twice the love to give. Love it! They are really nicely done. Their contrasting hair is sweet. It makes me think, what if you made one a boy and one a girl, but both sharing the same lower body. WHAT?! WOAH!?

I see you have a twisted mind just like me... this is what I did after the Siamese doll sketch. Did you read my mind?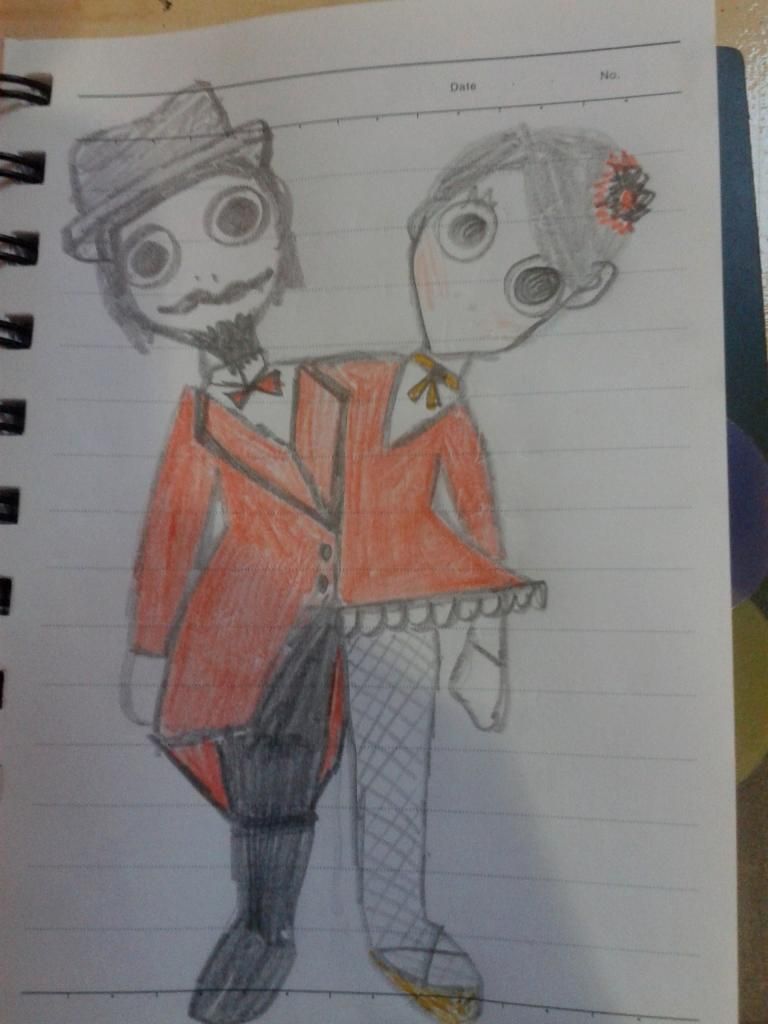 They are suposed to be a Circus Ringmaster and his pretty helper... the sketch is not really good
Thanks everyone for your nice comments!