My face in my space.
Day 1: 5 beautiful snowflake ornaments. One for each of my dogs. Quaggy even made one for my dearly departed greyhound, George. Instant water works when I saw that one. 6yrs has not yet begun to ease the pain of his loss.
They came in a beautiful little snowman pouch, w/a card, and pretty wrapping. My husband heard me mumbling under my breathe, how I was a bad swap partner, because I neither numbered my packages, nor did I add nice cards w/each package or wrap them as beautifully. I heard my husband say, "Oh Elizabeth".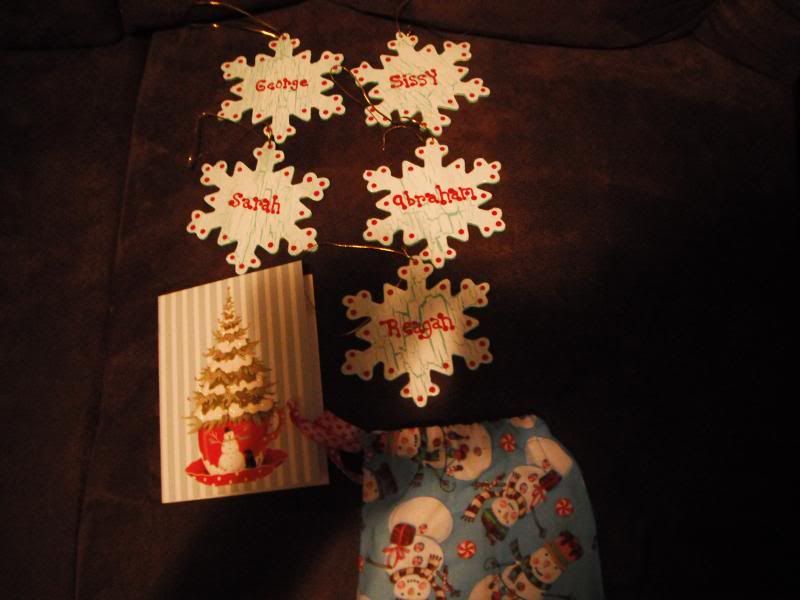 Day 2: 2 adorable gingerbread men made from wooden spools, they came in a gingerbread man tin, a gingerbread man soap dispenser which I put in the guest bathroom because we were out of hand soap in there, another beautiful card w/a rhyme, and some more peppermints. Again, so beautifully wrapped.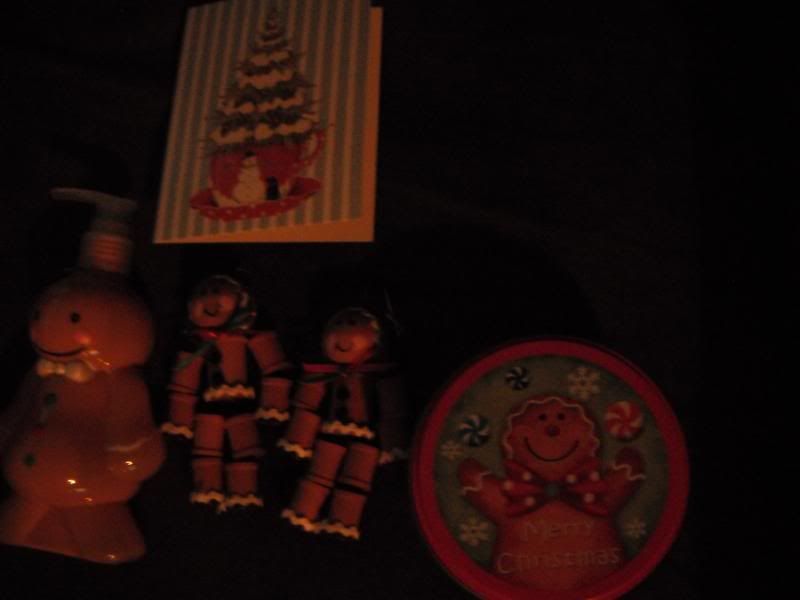 Day 3: 4 beautiful Christmas tree placemats! I put them on my table right away! So bright and colorful, they make me smile. We bought Christmas place mats years ago, but, they were too big for our table, so, I never used them. These will grace my table every Christmas!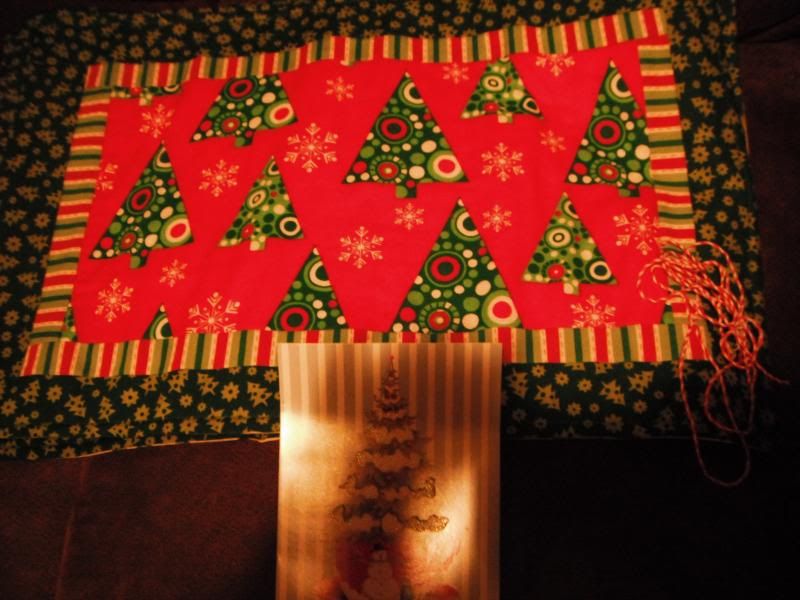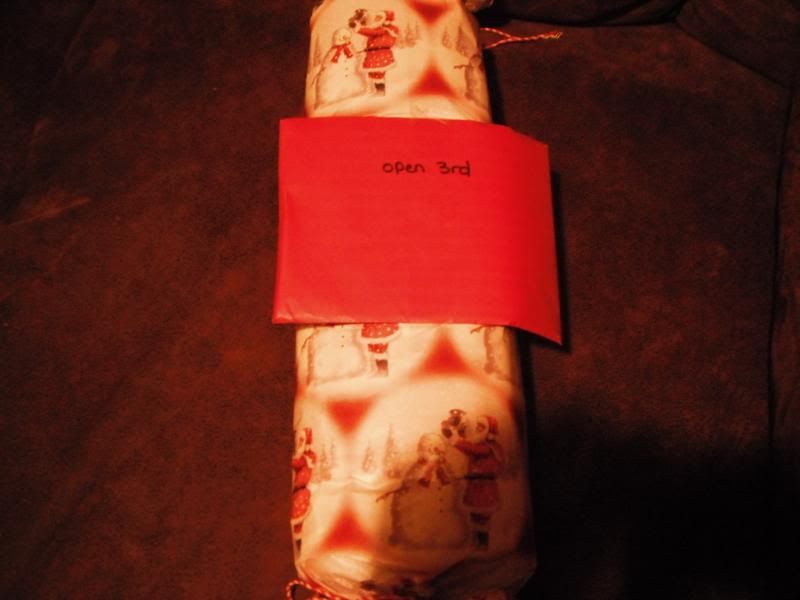 Day 4: This box was big and heavy. I had a hard time opening it, because it was taped up so well! quaggy has some mad painting skills. I received this beautiful painted ceramic Santa Claus and cat warming themselves by the stove. It even has a light bulb, to illuminate the stove. This was most certainly a pick me up, as my husband broke a Santa Claus a few days ago, that his aunt had painted for us, and gave to us as a wedding present 16yrs ago. Then, he blamed me for it. Sigh. Then, when I got back home this morning, I realized somebody had stolen our large plastic Santa Claus statue, from up front. It had been in my family for 30yrs. It had no monetary value, and was somewhat faded, but, it had sentimental value to me, as my mother has been gone for 7yrs now. We have always put it out, every year. So, thank you quaggy, your precious gift, has smoothed over some of my hurt feelings today.