This is my first attempt at anything paper. Im more a sewer but for the zombie swap I had this idea that demanded be made.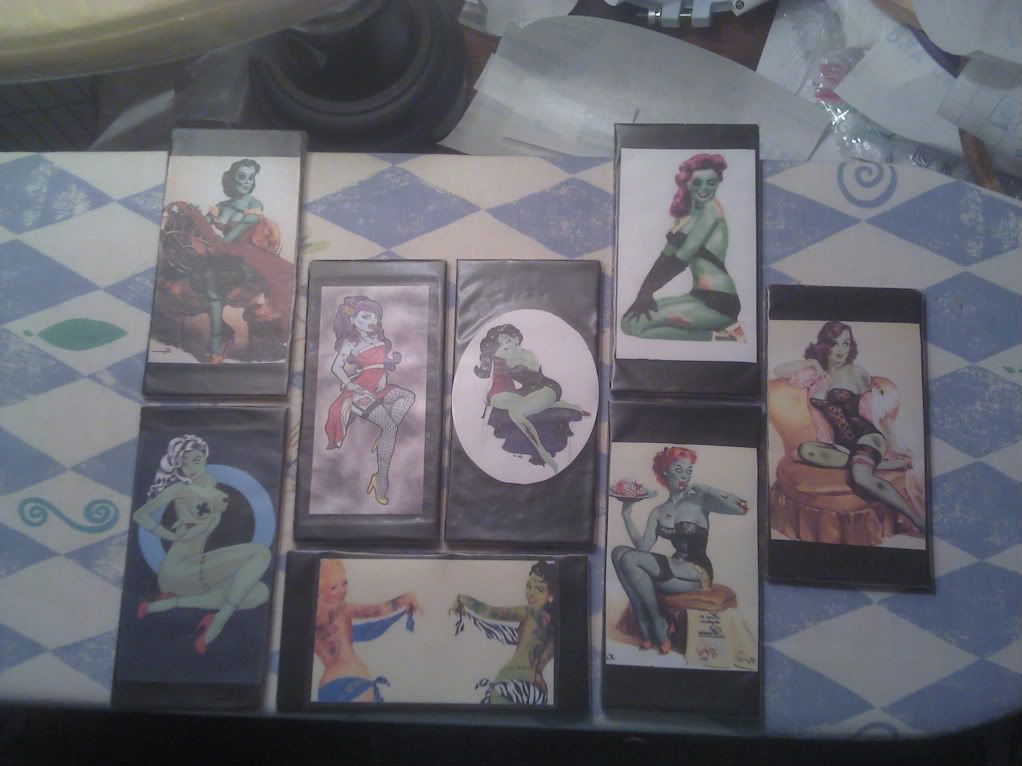 They are printouts on corkboard. I painted the "frames" black becuase I decided it looked better than the cork. I then covered them with contact paper, oh how I love contact paper, to protect the image.
An in progress shot. The one on the right dosnt have contact paper yet.