Okies! Here's my prize loot!
I took closer pix of the swap participants' contributions & then one big shot of the mondo bunch of Sampler goods.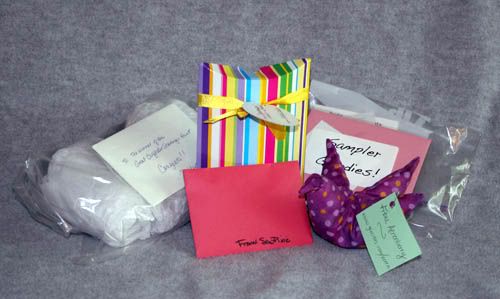 Here's
everything
as it arrived.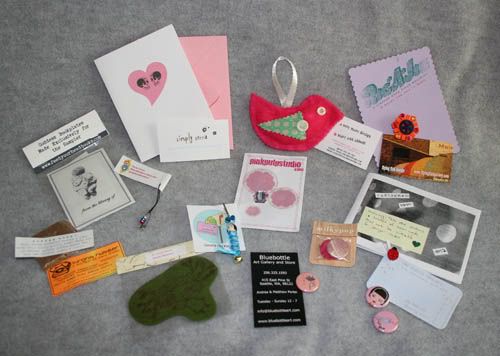 Lots of
Sampler
goodies! I think these are from
Kaesea
's stash...but yell at me I'm wrong.
Kind of counter-clockwise...
A heart/skulls card
Stuffed birdie ornament
Game piece pin
Zine
Cutest little ladybug mini clothes pin
Button pins...lots of them!
A marble magnet
Geisha girl keychain
A patch
Coffee soap
Goddess bookplate
Cellphone charm (I think)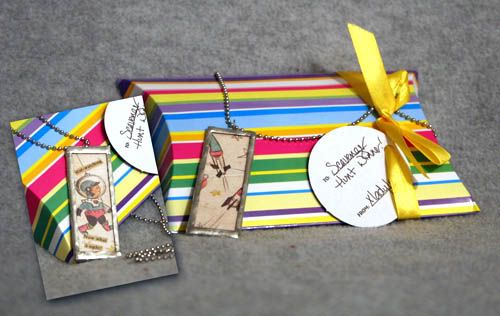 From
xladyluckx
! An awesome, double-sided slide necklace! It's so cute!! Not to mention her packaging.
It says, "star-watching" "Now what a sight!" and has an adorable lil' astronaut and rockets.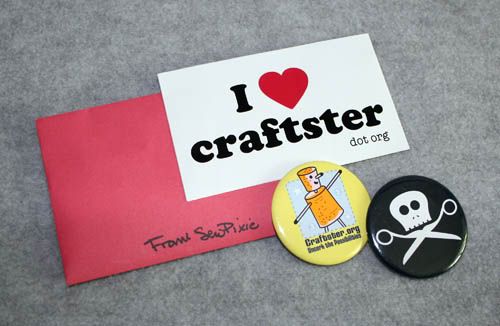 From
SewPixie
! Two buttons & a "I (heart) craftster dot org" sticker! The buttons are hella rad... scissor skull and "Craftster.org Uncork the Possibilities"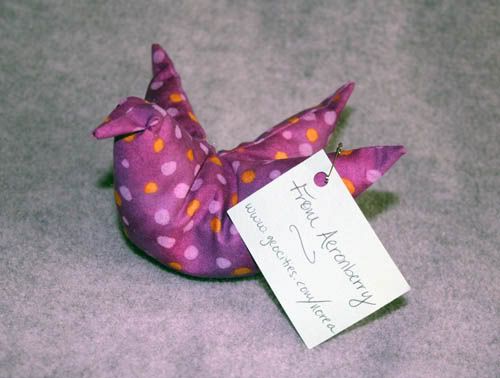 From
Aeronberry
! This beautiful stuffed crane! I love the fabric & he's weighted in his bottom so he won't fly the coop!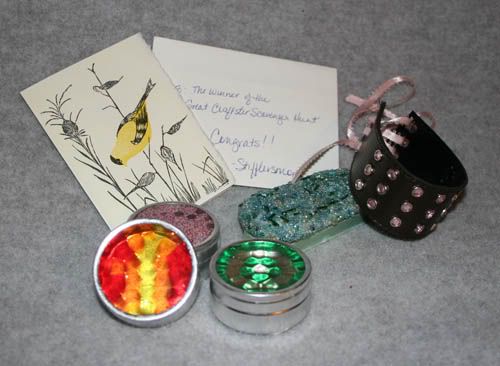 And last, but
obviously not least
, from
Stifflersmom
!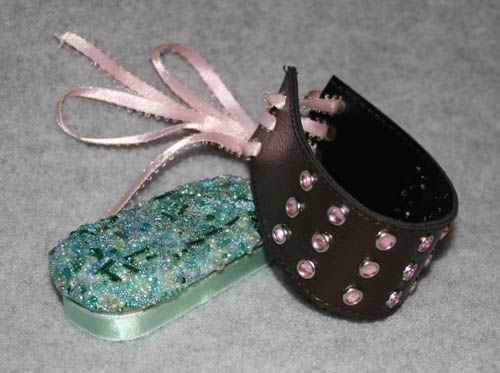 A beautiful reconned Altoid tin & cuff. I wish I captured the sparkles & colors of the lid better in the photo.
There are micro beads, seed beads, long beads and medium beads all stuck together! I'm not sure how...resin maybe? Yowser...I'm in love with the cuff; it's my favorite.
Inside the tin is a mermaid stamp and she's netted in there!
The tins have melted bead lids...they have a special place in my heart.
Tee hee!
After the first Altoid swap, she sent me some of these tins so I would participate in the next swap. Later, I melted beads in the lid of one of them. Last week, I sent my melted creation off in a personal swap. This week...I got 3 of hers! It's my destiny to have these tins in my possession you see.
Thank you everyone... I loves everything... it's amazing you could all contribute such perfect pieces w/o knowing who you were crafting for! *hugs*