We are getting married in a rose garden, so I thought flowers would be overkill. We are doing crystal bouquest & boutts. My bouquet will have some flowers, but it will also have crystals.
Like these (not this color or exact design, but you get the idea)..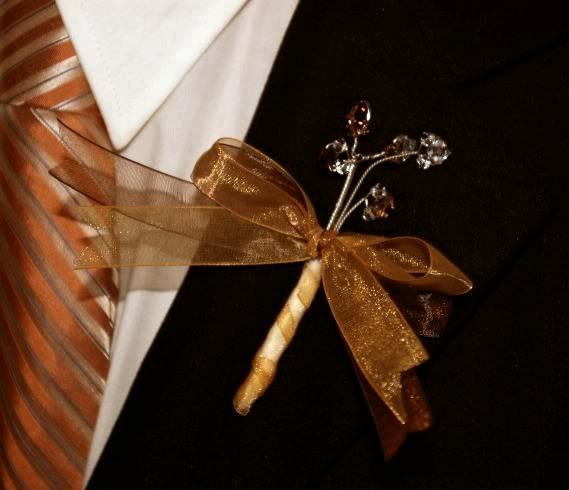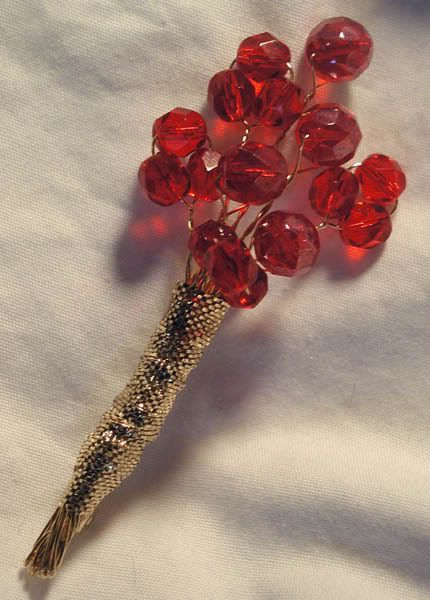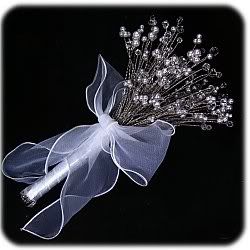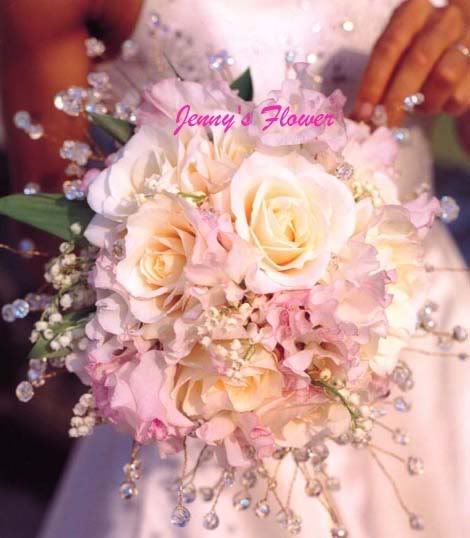 I believe there is a tute on here somewhere for them.