I made these for a swap.
Her favorite color is green, so I took a plain black frame & color washed it with metallic green and topaz.
Then I decorated it with tumbled carnelians, rhinestones and a colorful glass piece.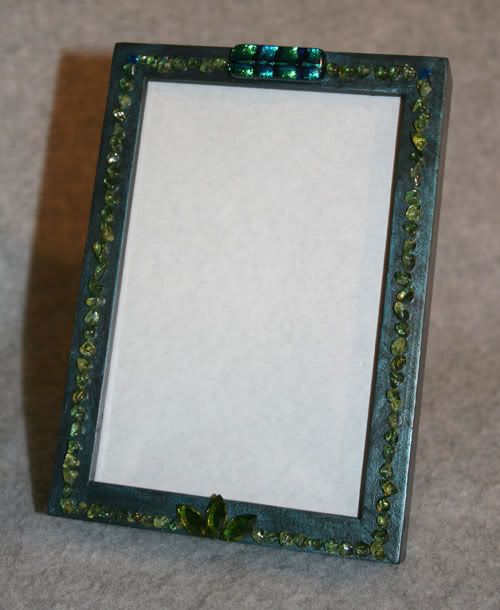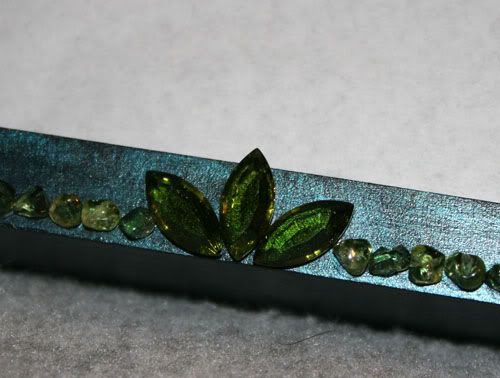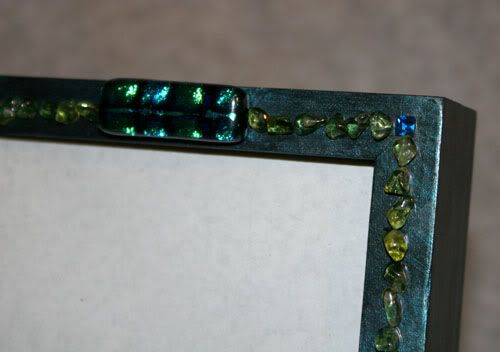 I took a funky white frame and covered/sealed it with tons and tons of seed beads (so many layers!).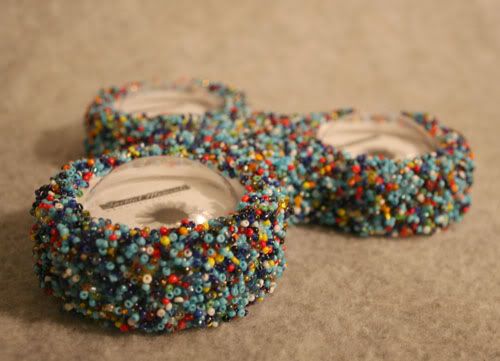 This is little photo scrapbook.
I used it as part of the swap, but I figured she could remove the photos I have in it and use it again after the swap.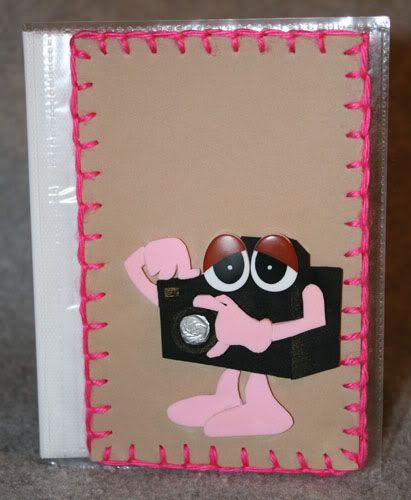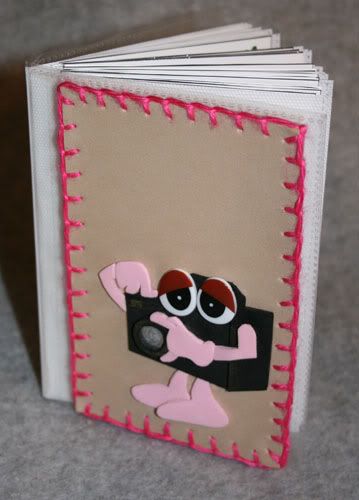 My little craft foam camera guy.