One more post for tonight/this morning! I made some little pendants out of sculpey clay and acrylic paint. HEAVILY inspired by monster kookies:
http://www.monsterkookies.com/gallery.html
Abominable snow cone. One picture shows the texture and one shows the coloring.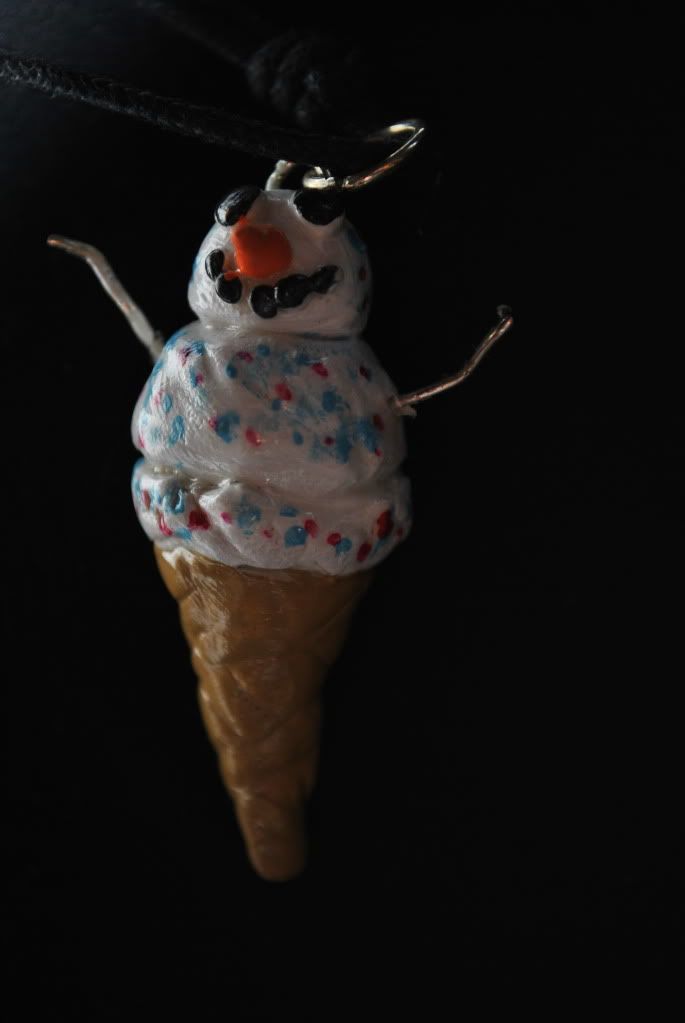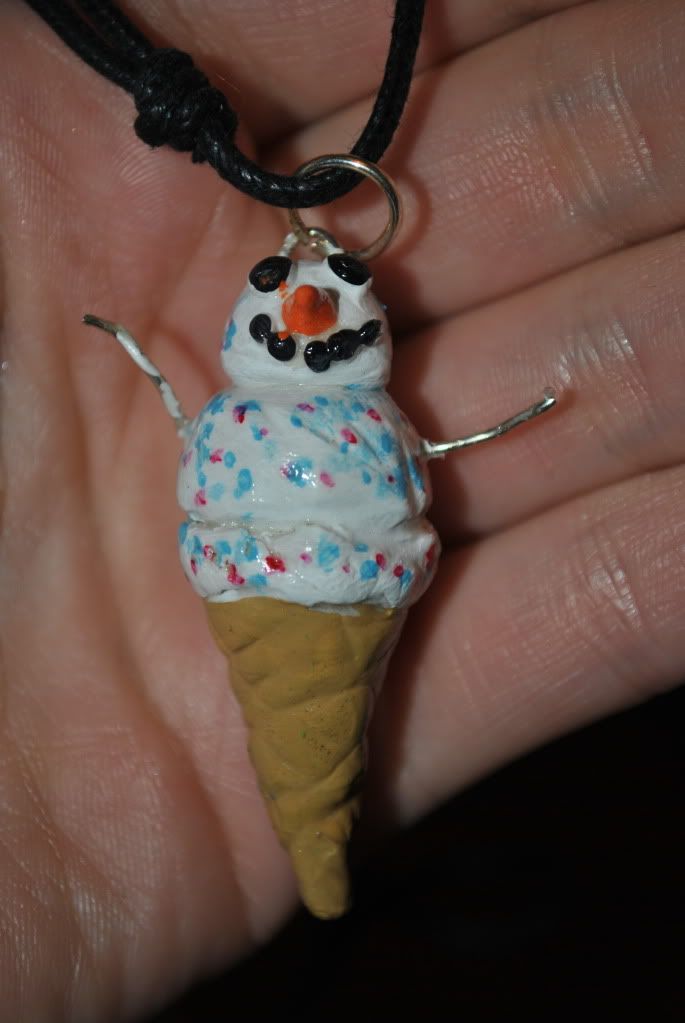 Octopus! I found the tutorial for this little guy on deviantart a long time ago.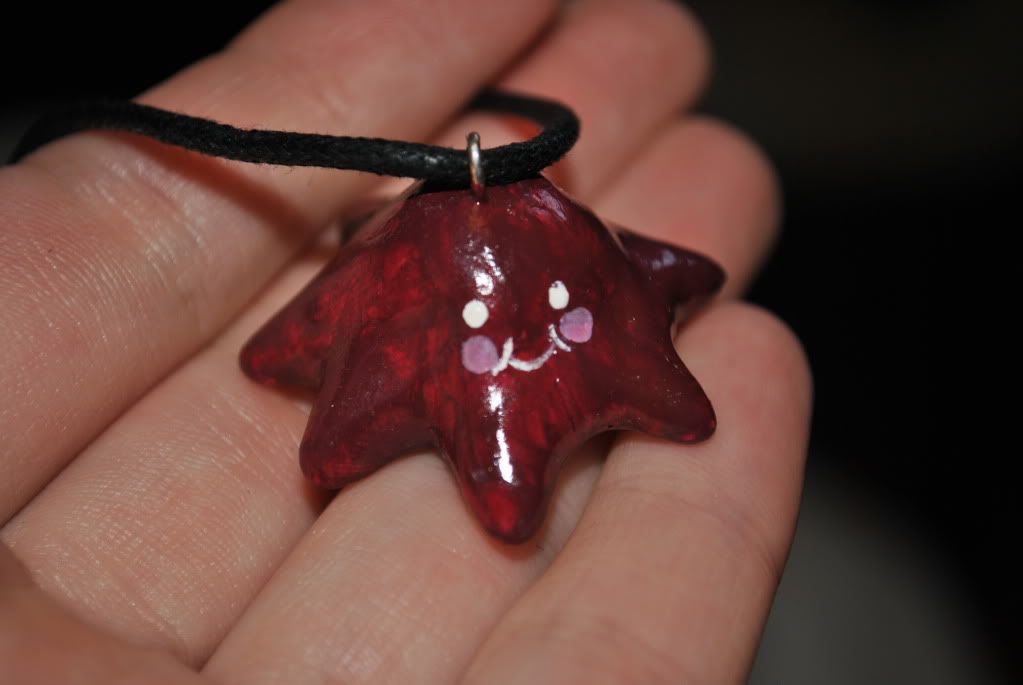 Chocolate covered strawberry. Pretty self explanatory.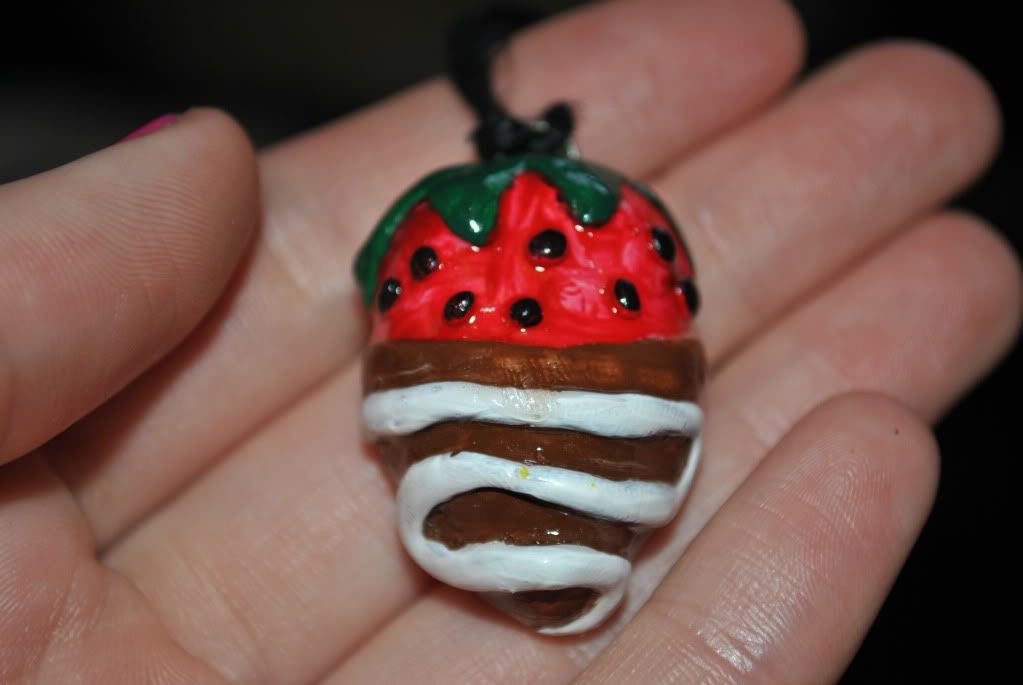 Cupcake of simulated happiness (i totally stole this idea... I think... I can't remember)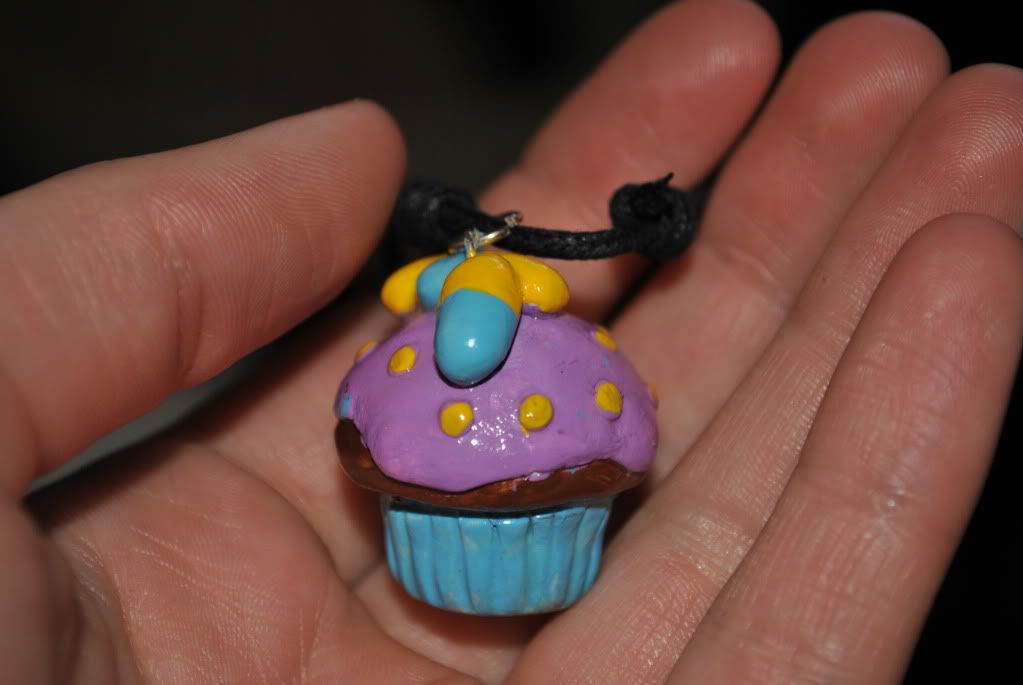 Regular cupcake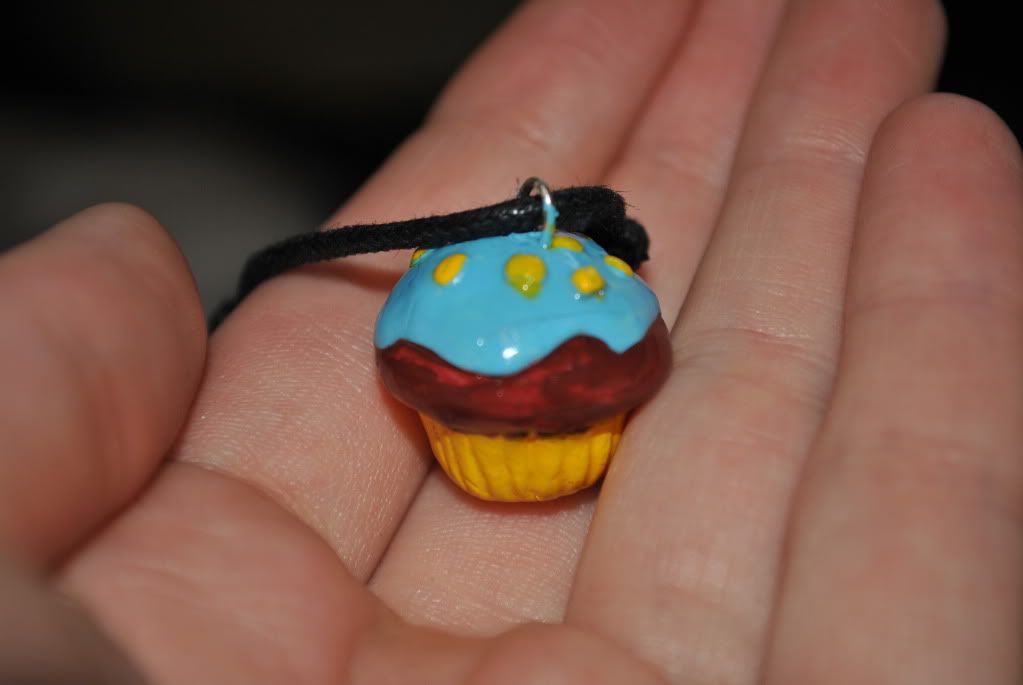 ZOMBIE HEAD!!
Braaaaaiiiin cupcake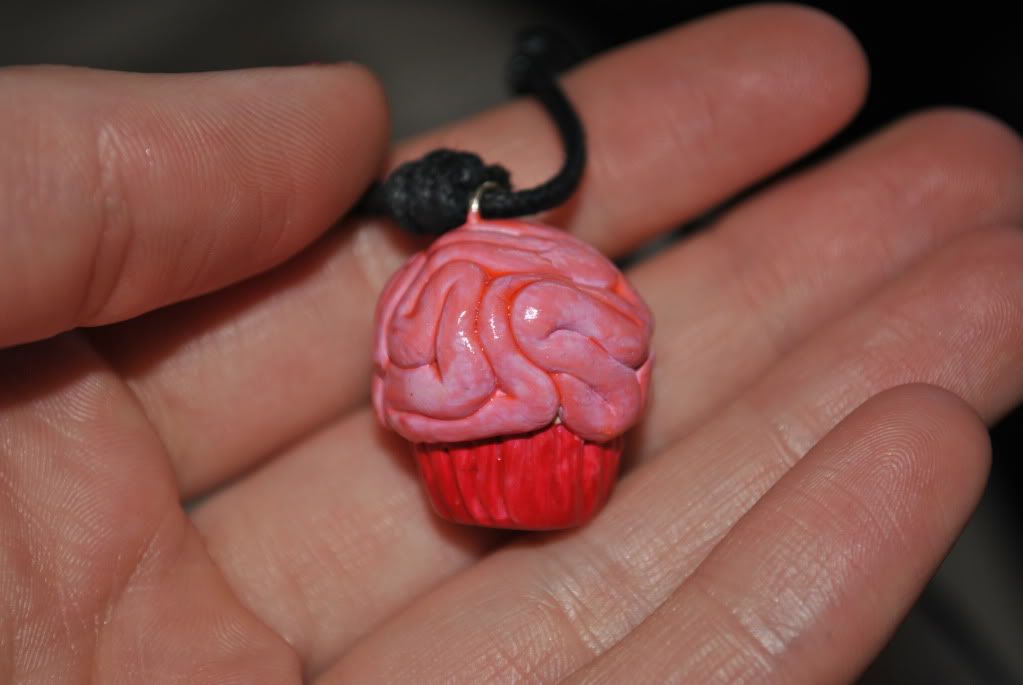 Thanks for looking! C&C appreciated, and check out Monsterkookies.com!