I stitched these three onesies for a friend who's having a baby in just a couple days now. She's an avid World of Warcraft player, and although I am not these were lots of fun to make. My boyfriend had to help me out when it came to picking out the sayings though because I didn't even know what was at all clever or cute. For anyone else who isn't in the know:
BoP = Bind on Pickup, Whelpling = A baby dragon, Hearthstone = (I believe) what you use to take you back to the inn when you're ready to save and quit... The letters are just a bit sloppy in places because I'm still working on my satin stitch and have a hard time with rounded edges sometimes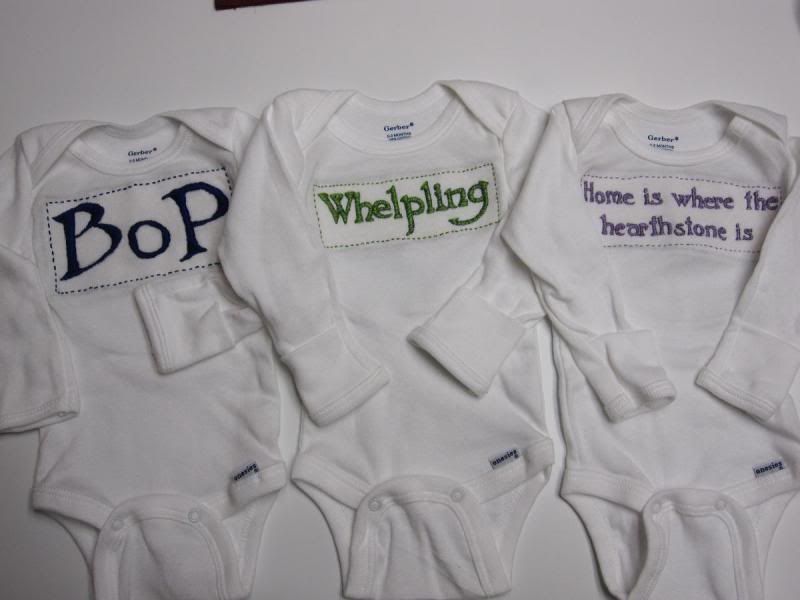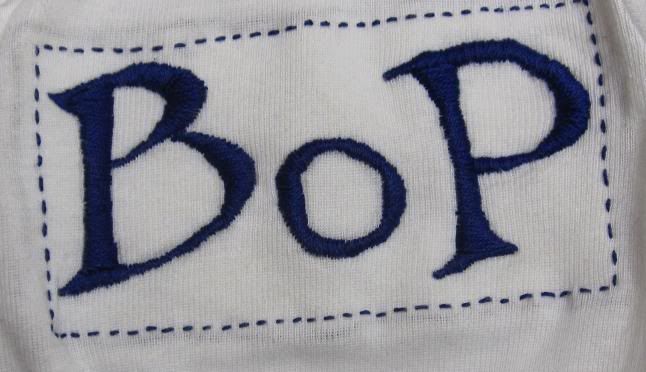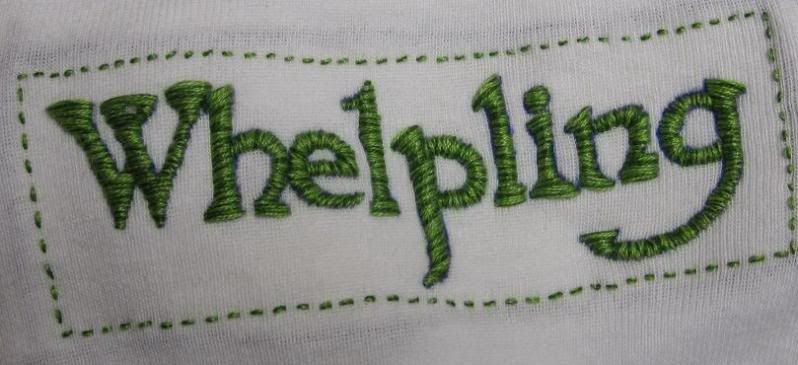 I hope you like them!