Ok me again
Like I mentioned before
dangerkitty
is a total rockstar for sending me so much amazing stuff. I was like a kid at christmas digging around in the little box pulling out more and more treasures! I told her my Subculture Genre's were:
Punk, Goth, and Nerd
First, she made me some really cool self laminated coasters! They're very much needed and are of one of my favorite Irish punk bands Flogging Molly..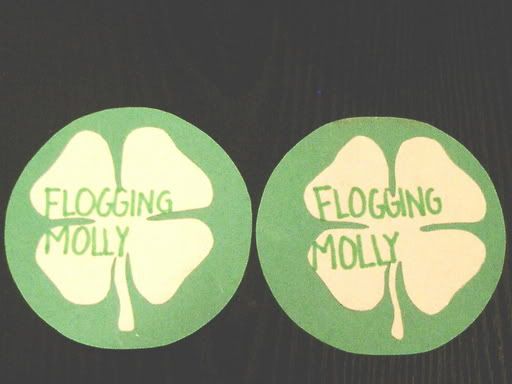 Second, a super cool iron on patch that she made herself that I'm planning on sticking on my plaid messanger bag I have. It's from the punk band Rancid..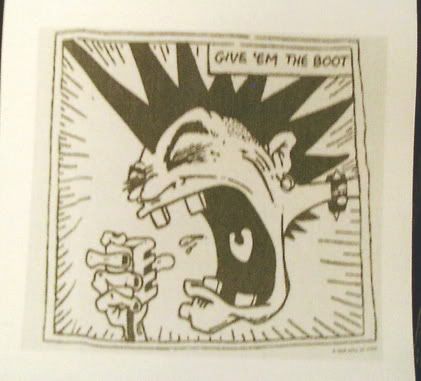 Thirdly I got some FAN-FREAKING-tastic jewellery, I love the little candy colored letter beads, they look like mini marshmellows. The bracelet is so geeky good it says: I <3 Nerds, Byte me, Geek Gawds, and I <3 Linux!! And uhm.. yes.. the earrings do say what you think they say.. they so rawk.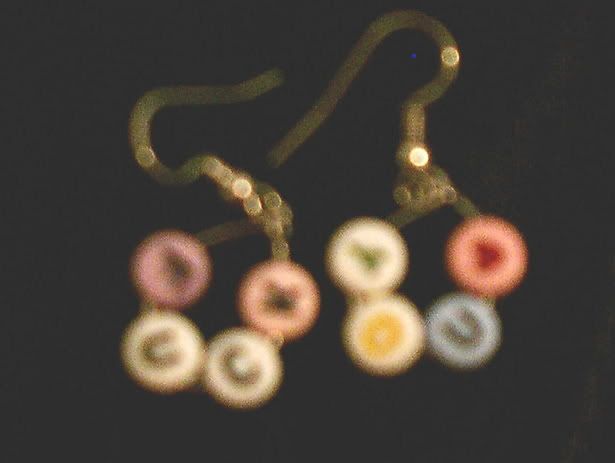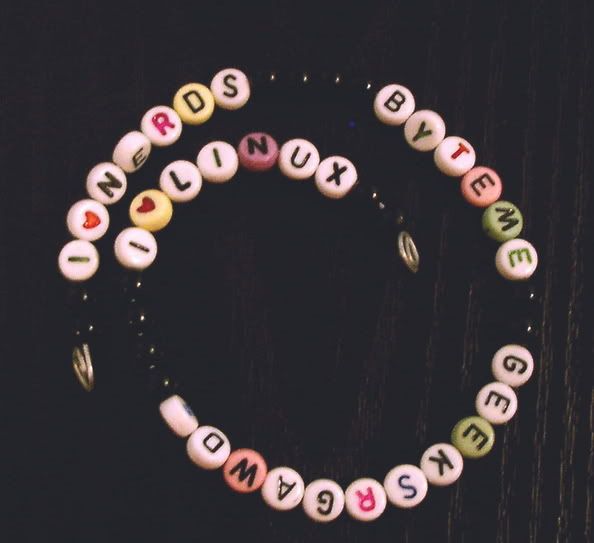 Fourth, This is a recon'd good sized tin that she did a great job on. I'm not sure how to describe it, but it has a pic of the starship Enterprise (Trekkie Geekdom) on the front.. then it's covered with super neat little plastic squares (I have no idea how she did this but it looks damn cool) and then it has pretty rhinestones all around the edges. It's currently on my desk holding all my earrings and making me happy.
Last, and my total favorite *dance of glee* is a covered soft journal that dangerkitty recovered. It's covered in what I think is vintage STAR WARS FABRIC!! (yes I am that geek)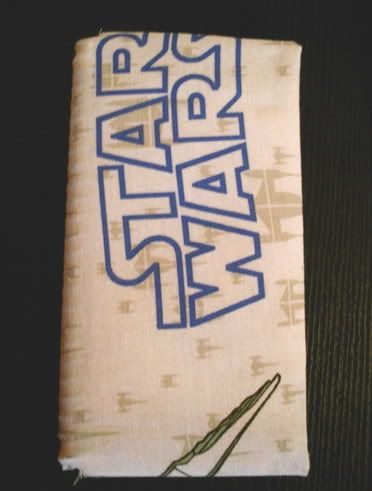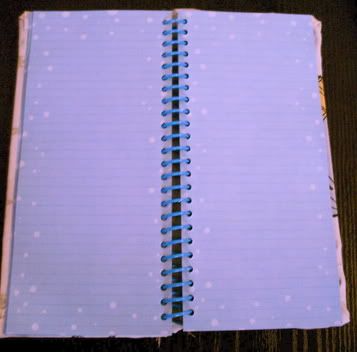 This was such a great swap, thanks to my swap buddy and hawaiilove for organizing