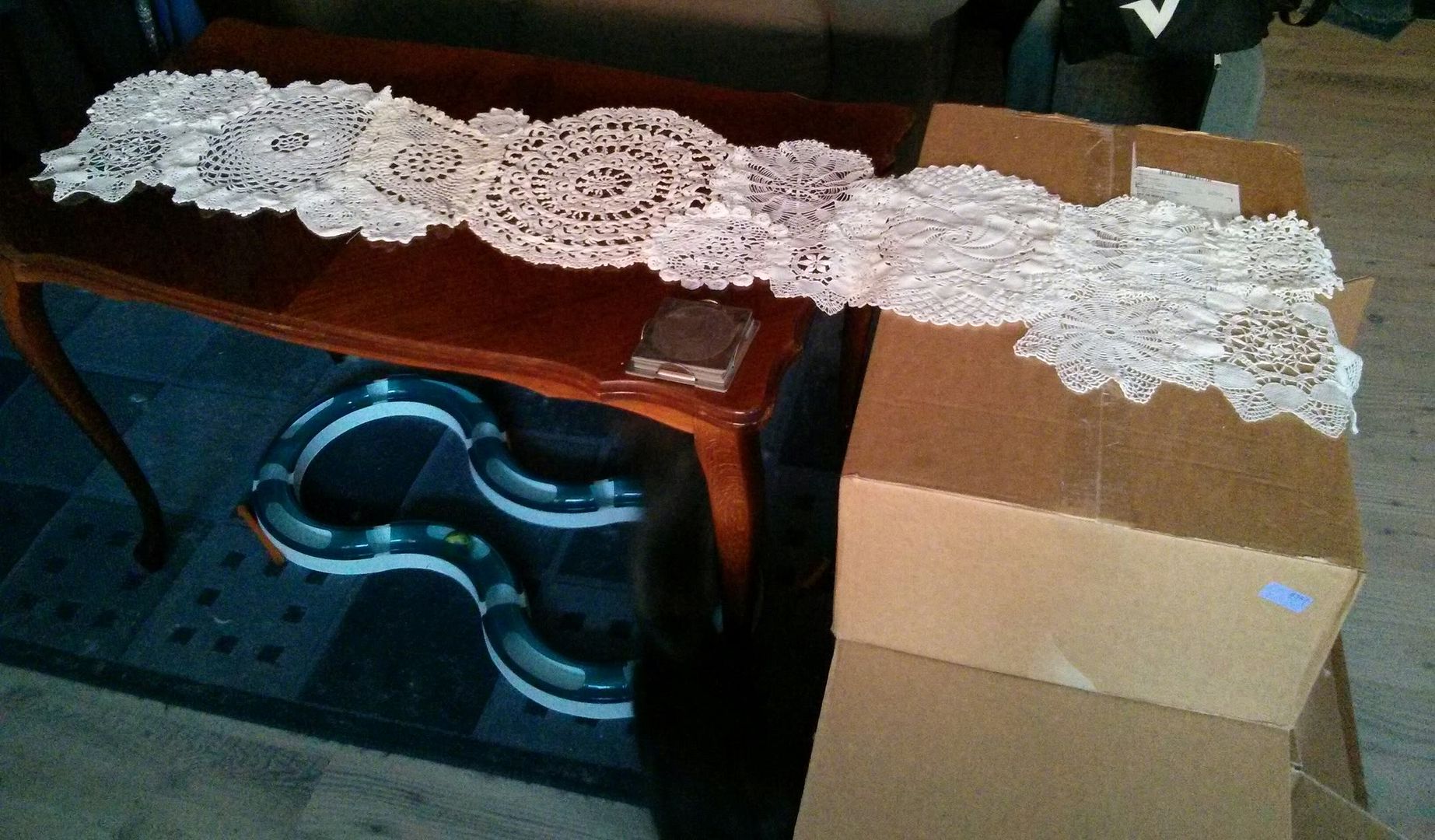 Pardon the cardboard boxes, my table just isn't that long.
My mom has been keeping these doilies in a bureau for years, inherited bits too precious for a crafter to throw away, but not that useful.
She does however use table runners a whole lot, so when I saw
this pin
I had to grab them.
The original project says she just tied them together, which seems a little unreliable to me, so I bought some wash-away interfacting, pinned everything to that, and just machined some seams in the middle of every intersection. Throwing it in the washer also removed all the stabilizer from the doilies, but it seems to dry flat enough after some ironing.
I didn't quite get the charming, random look of the original, because the engineer in me went for filling in all uneven spaces to get a proper rectangle, but it might be good enough.