I saw this idea on pinterest to write postcards home and bind them together for an instant gratification option to scrap booking or similar. I combined it with a tip from here to save all little tickets and business cards when you're on vacation.
Me and my dad went to Scotland a few weeks ago, and I tried it out! I like the result, much recommend if you don't have time for a bigger project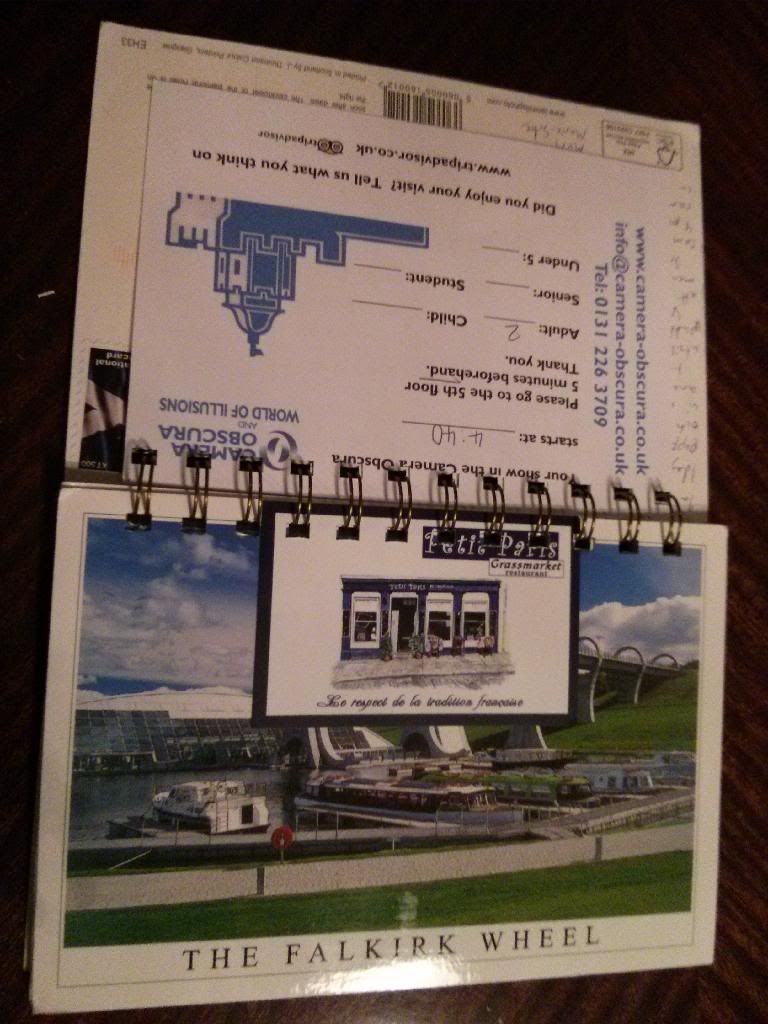 We were there for eight days, so with one card per day plus tickets for museums and stuff, it makes for a very tidy little book.