I just have to share what my hoopla wall looks like right now...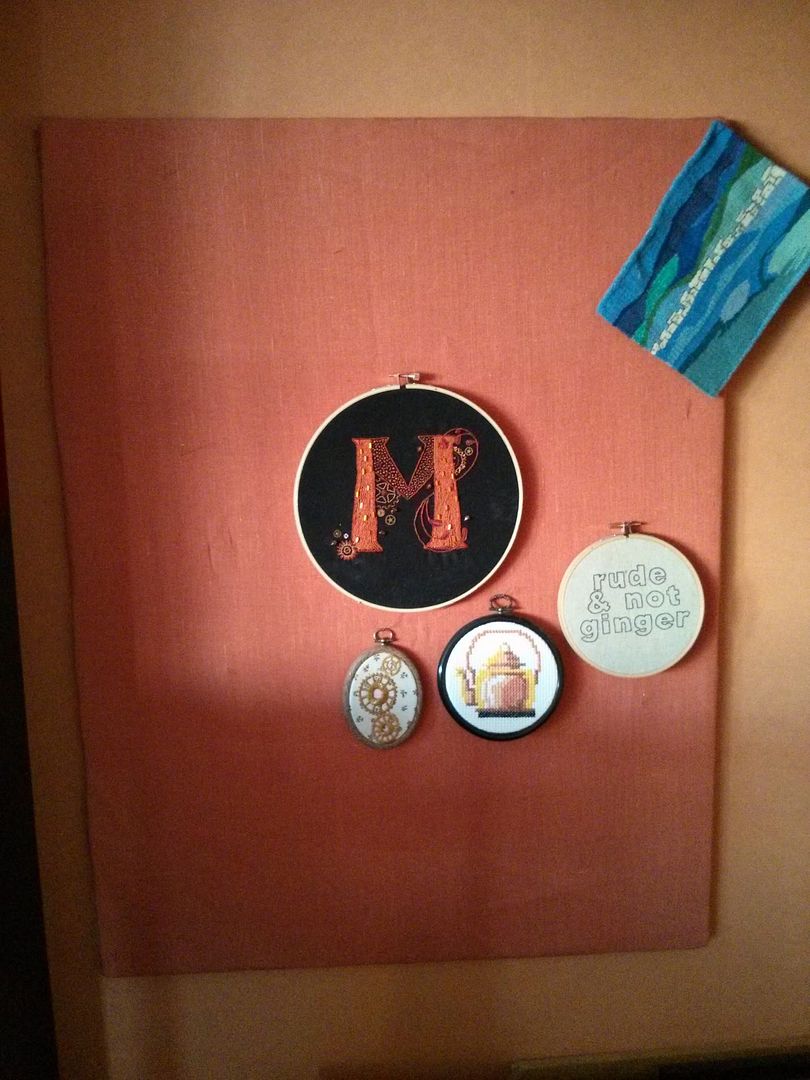 That horrible and adorable little furry demon that we added to the pack last fall is the getting-on-top-of-things type, and she's decided that the best way to get off the high shelf (which she isn't supposed to be on to begin with) is to sort of skid down along the hoopla pinboard.
All the hoops are safe, they just have to live in a pile on my craft table until she gets bored of that shelf. (it's not a sleeping-on shelf, it's a get-on-mommy's-nerves shelf)
But still. She's lucky she's cute.