My boyfriend has been taking a sandwich to work for an afternoon snack each day, spending plastic bags like they're infinite... so I bought some cheap waterproof table cloth fabric and made these sandwich wraps, with that and some quilting fabric!
(too cheap btw... buy something better than i did, mine is overly sensitive to piercing, and splits a bit)
And a small tutorial - I know there have been others, but it's been a while since I did progress photos, so I wanted to play with that again
I started with making a circle template, by measuring out a 30cm (12'') square of freezer paper, then folding it in half, and half again, and then corner-to-corner, always preserving the center of the original square as a point. Then cutting it off. And tracing the template onto one piece of quilting fabric and one piece of waterproof fabric.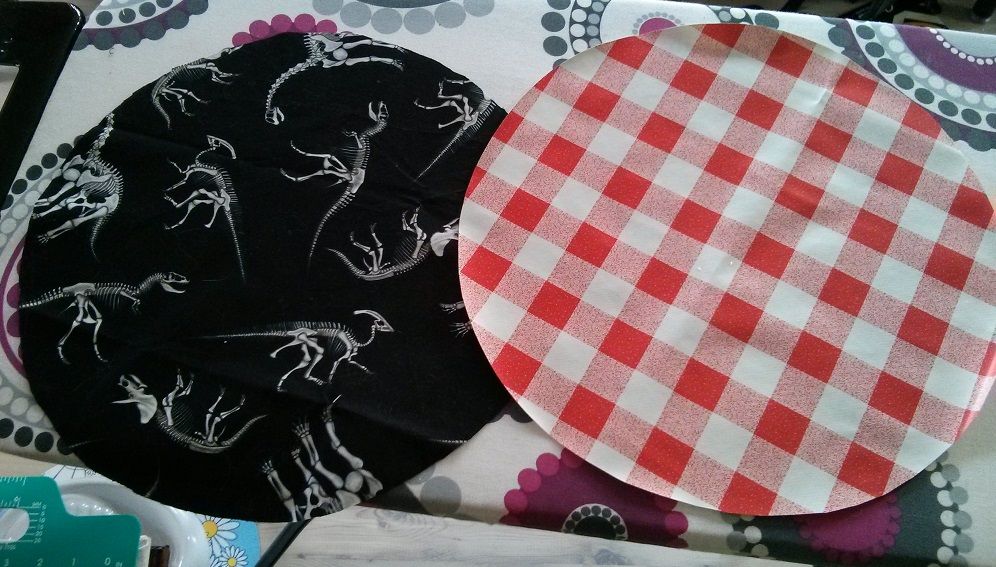 Since the waterproof fabric will remain pierced if you pierce it, you shouldn't pin them together. If you use a large seam allowance and you're fine with some sloppy edges (my quilting fabric folded over on every one of these) you can just tape them together a couple of times, right sides together. For better stability, using hair pins supposedly works well.
Sew around, leaving a large hand's width to turn
Turn right side out, and squeeze out the edges. Fold your opening together, and stitch all around the circle, to both sew the opening shut and prevent the thicker fabric to push out the light quilting fabric.
As shown above, take a squareish piece of velcro (the spiky side) and sew to the waterproof side of your wrap, at one edge. You start to see the result as you fold in the sides, one third each. Then you can fold up the bottom one third, and measure out the soft velcro to match your spiky one - this will attach on the quilting fabric side, but be longer so you can accomodate for different size sandwiches.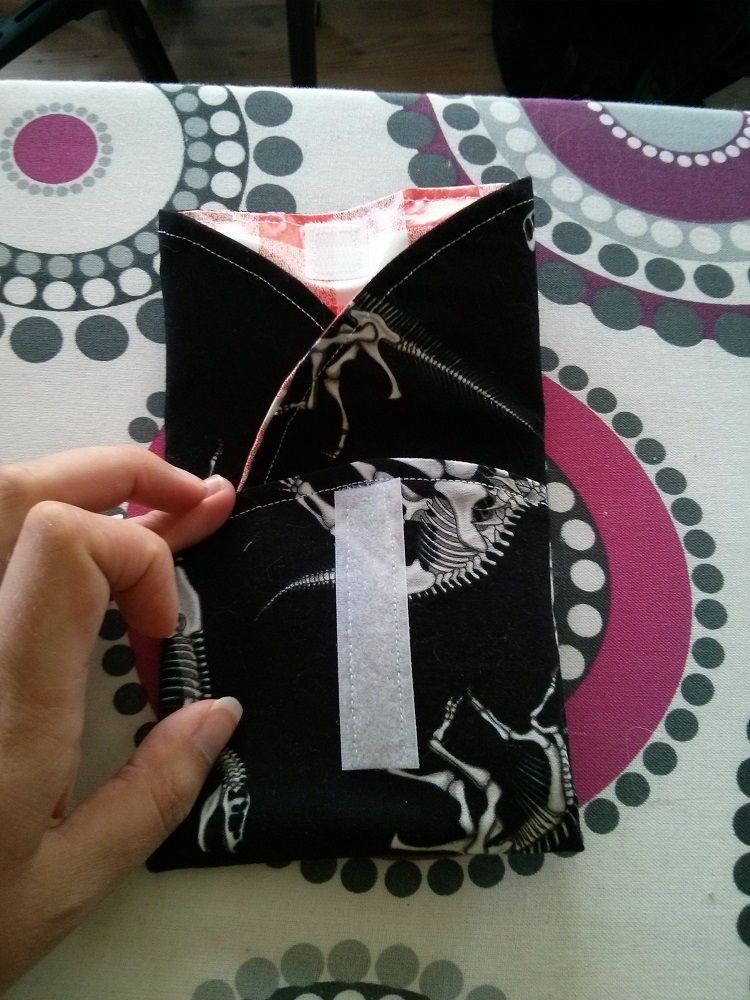 Once you've got your last piece of velcro attached, you've got a sandwich wrap ready to use!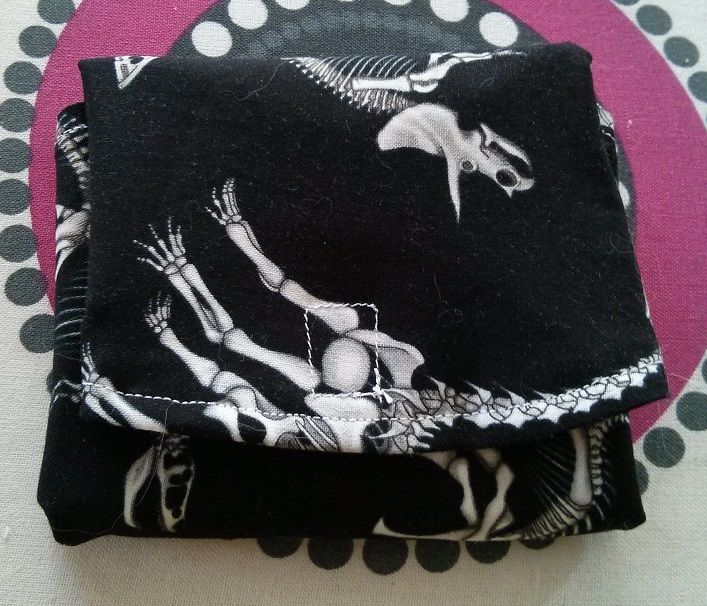 Now remember to wash off your waterproof fabric with some soap to get rid of that outer layer of stray chemicals, so you don't get it in your sandwich!
I did that after sewing, and they're now hanging to dry. Mine isn't machine washable, but I'm pretty sure you can get some better fabric than I did which will hold up for throwing them in the wash when you need to!