I was rasterbating in our bedroom and look what I got all over the walls...(sorry, my mind is always in the gutter.)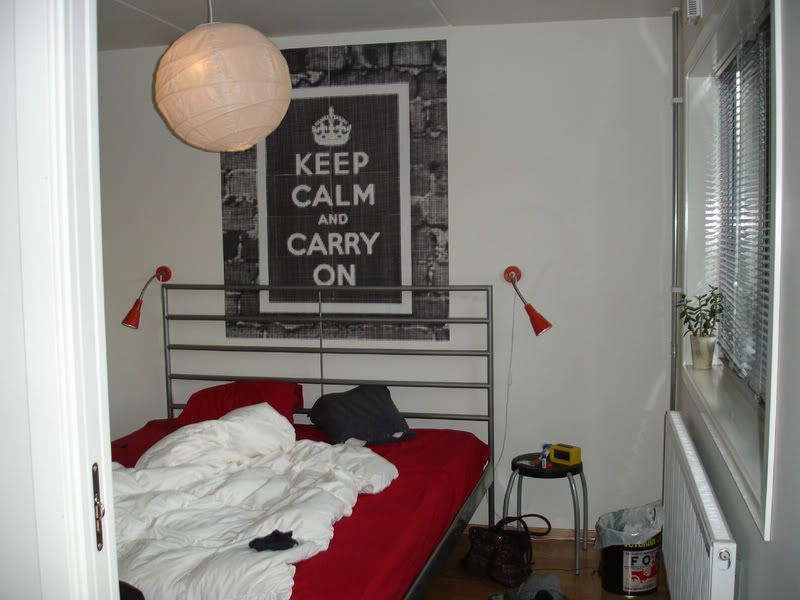 Excuse the mess! You may have seen the image before, it's from a British wartime poster (ww2, I think) advising the citizens to go about their business as usual. Stiff upper lip and all that. I thought this would be more visually effective than a smaller reprint of one of the posters, and probably cheaper. The boy and I live in a white, white, white apartment and whilst I dream of a feature wall in bright red I have to content myself with random stuff on the walls for now.
Thanks for looking and for putting up with lack of maturity over the word 'rasterbation'.