OOohhhh, ahhhhhhhh, if my partner could fling some candied ginger root my way, I'm be blissed! Not only is it yummy, it is also great help with car sickness when traveling.

If anyone has a thrifty way of making candied ginger, please give!!!

Personally I'd start by growing your own ginger
I have some in a pot outside my front door. I hope today isn't killing them (current temperature 37.5C at 5pm. It's been getting warmer as the afternoon goes on)
OK, you hereby officially ROCK!!!
It's surprisingly easy to kickstart some ginger. I bought some organic ginger from the supermarket, cut it into 4 pieces, and stuck them into water for a few weeks.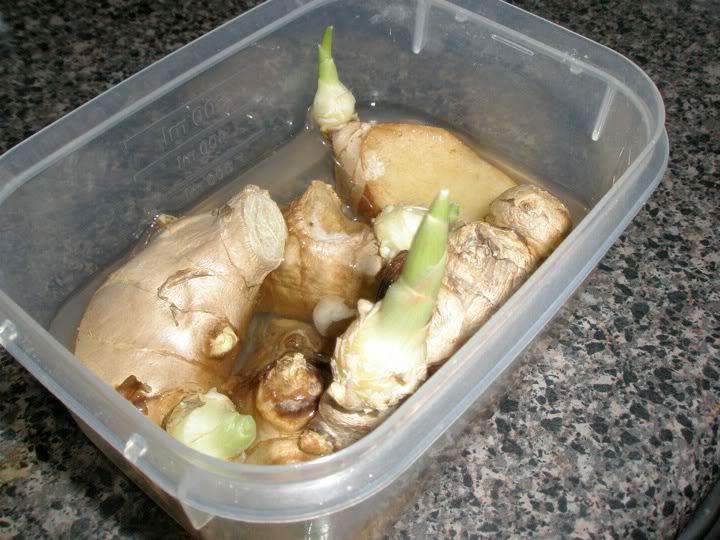 Now they're out coping in the real world. I hope it grows well and hardy. I make a lot of spice pastes, and I prefer to grind fresh ginger rather than use ground.
And KittenWrangler - that is so cool. I'm going to have to try that! I still need to plant my garlic ... I keep forgetting (luckily it's supposed to just sit there all winter in the cold soil!)